Some dude said he wasn't excited about it being Podcast Tuesday.
This week we talk to our super good friend, mentor, and BuzzFeed's news app goddess Stacy-Marie Ishmael, who is a boss at absolutely everything she does.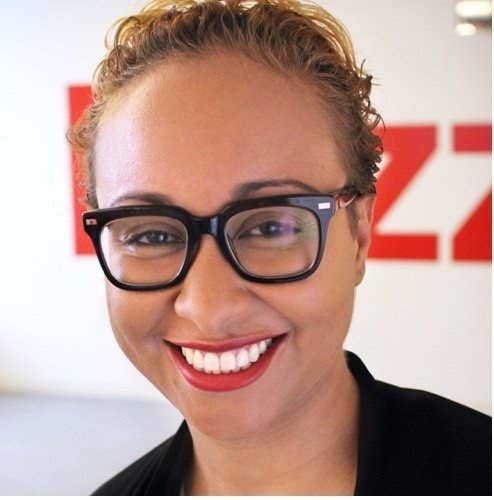 Here are 8 random things you can look forward to hearing on this week's episode:
1.
"You can tell a white person wrote it because there are a lot of time travel questions."
2.
"Just me and this potato"
3.
"Please send us your babies!"
4.
"I didn't know I was black until I moved out of Trinidad."
5.
"You can't be what you can't see...the mere sight of a woman who looks like you doing things you aspire to is transformational at the cellular level."
6.
"The emotional labor of constantly representing yourself"
7.
"You need people who call you out on your shit."
8.
"I'm not taking the pigeon propaganda!"