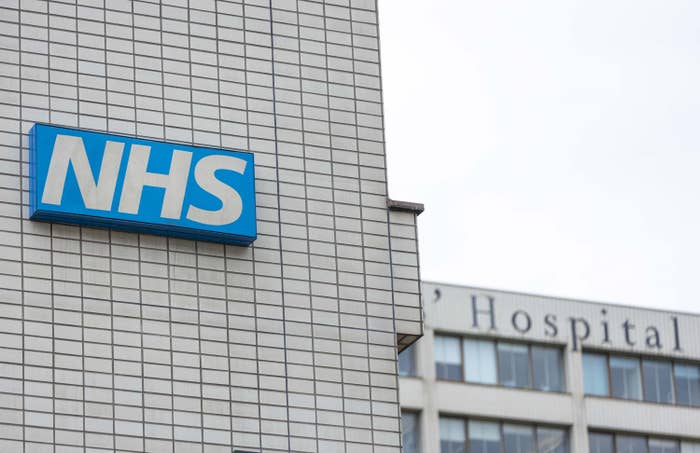 Francesca had been anxiously waiting to speak with her doctor on Monday at her annual cancer checkup about some recent abnormal blood tests.
Following her diagnosis with thyroid cancer in 2018, these routine checkups are "to make sure my cancer hasn't come back," she said. But, due to the funeral of Queen Elizabeth II, the 33-year-old's appointment was canceled.
"Now I have to wait another five weeks," Francesca, who asked that only her first name be used for privacy reasons, told BuzzFeed News. "Having the appointment changed only prolongs the anxiety of waiting with no answers. I feel massively let down."
Francesca is one of the thousands of patients in the UK who have had their doctor's appointments canceled this week due to a public holiday to mark the Queen's funeral on Monday. In its announcement, the UK government said it will "operate in the same way as other bank holidays," meaning "non-urgent" outpatient services at many hospitals and healthcare centers across the country have been canceled or postponed. Emergency services and urgent care, however, will go ahead as planned.
For 20-year-old Lydia Ward, receiving the phone call that her Monday appointment was canceled was extremely frustrating, she told BuzzFeed News.
"Putting health on hold and healthcare on hold for a person who has had no real impact on most of the general population is just very absurd," said Ward, who now has to wait several weeks to see the practitioner who helps manage pain associated with her long-term chronic health condition.
Others also shared their frustrations on social media. One man on Twitter wrote that his wife's breast cancer appointment had been postponed for next month. "That's a wait that will almost certainly cost lives," he tweeted, noting in a second tweet that she had already been waiting six months to be seen.
A woman on Twitter shared a screenshot of her appointment cancellation, writing that she had been diagnosed with breast cancer last week and was supposed to speak with a doctor on Monday.
Normally during national holidays in the UK, doctor's offices and primary care centers are closed or run at a reduced capacity. This rarely causes disruptions; because holidays are known in advance, no appointments are scheduled for those days. But with the abrupt declaration of Monday as a holiday, thousands of patients already had appointments on the books.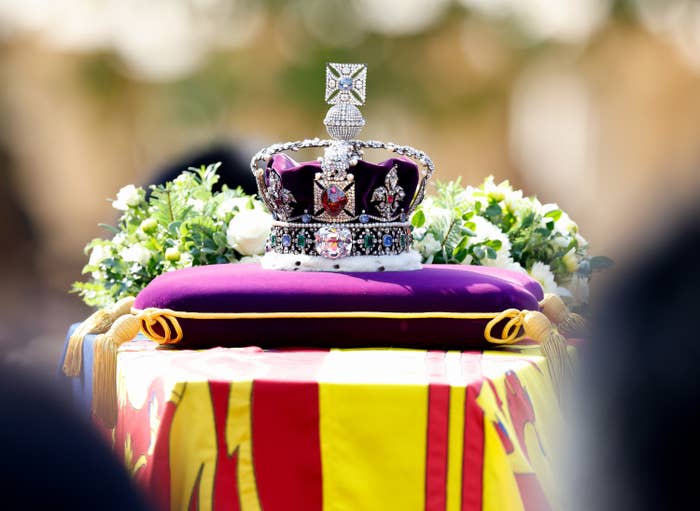 In a statement sent to BuzzFeed News, a spokesperson for the UK's National Health Service said, "As with any Bank Holiday, NHS staff will work to ensure that urgent and emergency services, including urgent dental and [general practitioner] appointments, are available — and patients will be contacted by their local trusts, if necessary, regarding their existing appointments."
The spokesperson added that COVID vaccines will continue to be administered, particularly to residents of nursing homes. And NHS staff will continue to be available to members of the public via the service's 111 online portal or the national emergency phone line at 999.
But that will still mean big disruptions, Dr. Soumitri Chakraborty, a primary care physician in Birmingham, England, told BuzzFeed News.
"The problem is that if that surgery gets canceled today, it will not happen tomorrow," she said, adding that the NHS backlog of people waiting for specialist care jumped from 4 million to more than 6 million because of the pandemic. According to NHS data from July, almost 3 million of those patients have waited over 18 weeks to see a doctor. Chakraborty estimated that patients who had their Monday appointments canceled will wait weeks to months to receive care.
One of them is a colleague of hers who was supposed to undergo surgery for breast cancer, she said.
"All of a sudden, the surgery got canceled," Chakraborty said. "So you can imagine her mental state. But it's not only one patient — the same thing is happening to thousands of patients."