MTV's "Untitled Whiteness Project" Is Not What You Think
The documentary's director, Jose Antonio Vargas, spoke with BuzzFeed News following the backlash against one of its casting calls. "This is not the only ad we're going to put out there."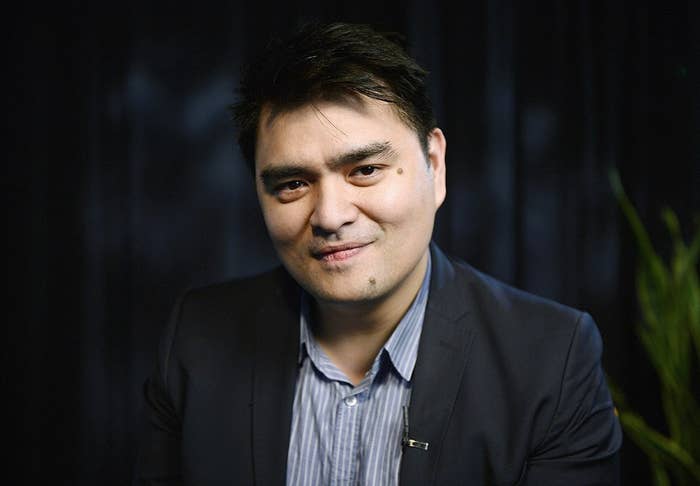 "Is something making you question possible advantages you've had as a white person?"
"Are you being discriminated against for being white?"
"Are you being made to feel guilty because you're white?"
These, among others, are the questions listed on a recent casting call for white people between the ages of 16 and 24 for an MTV documentary on race produced by Punched in the Head Productions.
Currently titled the "Untitled Whiteness Project," the documentary is part of a larger MTV campaign aimed at addressing biases regarding racial, gender, and LGBT issues. Jose Antonio Vargas, an award-winning journalist, activist, and undocumented immigrant — whose film Documented was released earlier this year — is directing. Define American — a media and cultural campaign spearheaded by Vargas to promote conversation about American immigration and identity — is also collaborating on the project.
The casting call, which was first reported by Bay Area news station KRON4 on Tuesday, has since been a source of frustration, anger, and incredulity for many social media users, who feel the questions propagate the idea that white Americans face "hardships" based on race, when racial minorities, rather than whites, have historically been marginalized in American society.
"Whenever the words 'whiteness' or 'white privilege' gets uttered by nonwhite people, people's reflexes go all the way up," Vargas told BuzzFeed News when questioned about the casting call on Wednesday night. "I think that the fact that it's about whiteness and that it's about questioning whiteness as a racial identity in that construct is going to automatically attract all kinds of attention."
"This is not the only ad we're going to put out there," he added. "We're casting as wide a net as we possible can, so that we can get as many different people and many different perspectives as possible."
Vargas also emphasized that the ad is not meant to be a "Gotcha!" tactic to lure unsuspecting white people into expressing discriminatory views on camera. Rather, he said, it's meant to encourage the full "breadth and scope" of individuals the filmmakers can find to participate in a lacking conversation about racial identity. As one interviewee in a 2003 article of Vargas' put it: "The fact is we still don't don't understand what 'whiteness' is."
"One of the things that's going to be a hallmark in this project is an openness in the kind of empathy and the kind of political thinking that, I think, is lacking specifically when it comes to white people," Vargas said. "When I hear young white people say 'I'm a victim of racism'... How do they justify that? What does that look like to them? I feel like that's a really important question to ask."
Vargas also noted that as a "gay, undocumented person of color," he is constantly asked about where he's from and what it feels like to be a minority. "My existence has always felt like a question to be answered and something to be analyzed," he said. "So now, let's actually pull that inside out. Now, how does that feel?"
And as for the Twitter rants?
"I'm flattered that somebody yesterday tweeted something like, 'Is this a joke?'" Vargas said. "Then, when they saw my name, they said, 'That is interesting.' OK, good. Be interested. Let us interest you."