The video from these ads can be found on Shutterstock, a stock video website. It is called "young boy waving flag, slow motion."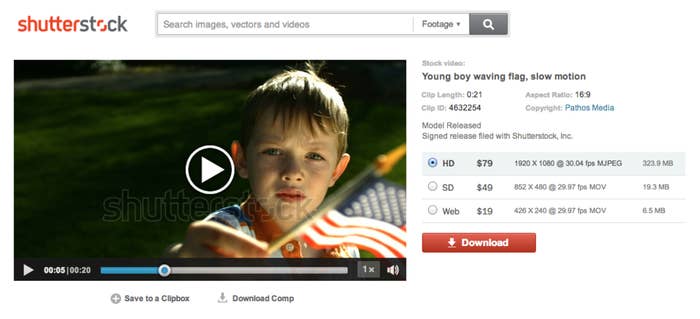 And he's in a TON of political ads. The ads are mostly Republican, it seems.
The SuperPAC supporting George Pataki's presidential campaign: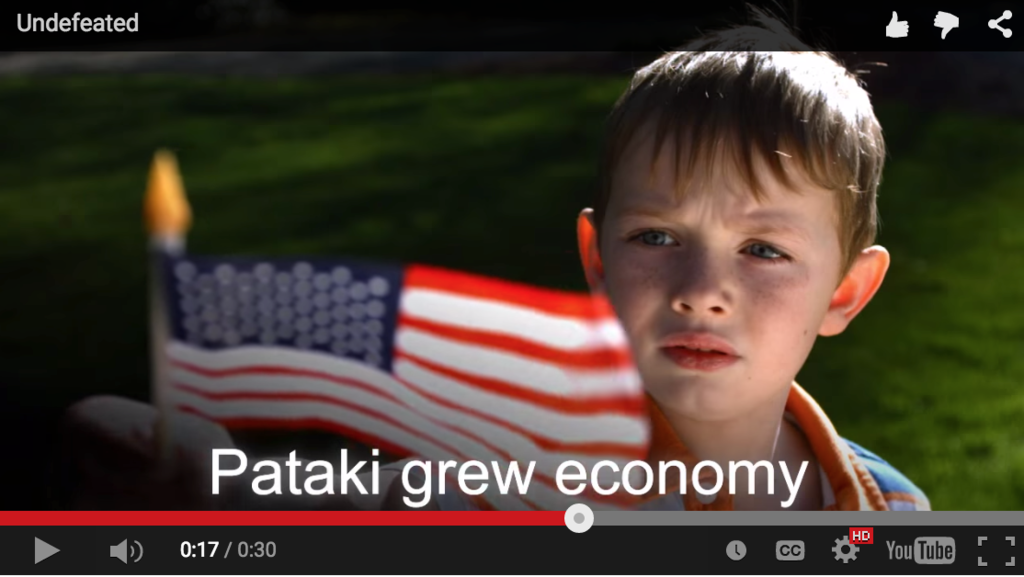 Rick Santorum's PAC, 22 seconds in.
Steve Womack for Congress' "Flag," beginning of the ad.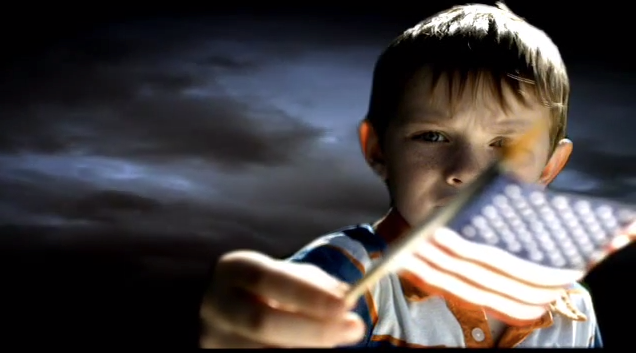 Update: A brief interview on the identity of the American flag-waving child:
Daniel Hurst, a videographer and photographer who operates the stock footage company VIA Films noted the child in the ads is his son.
"I shot this video of my son a few years back. Stock video is used in ads all the time, I really don't think this is anything unusual," Hurst said. "I have had the same shots used my multiple tv manufacturers for example— it happens all the time in stock photo/video."
"He has never been recognized on the street, but family and friends are always seeing my wife and kids in various commercials," added Hurst. "I have no idea why any particular party would use this shot more than others."
Hurst's footage has been used in a Super Bowl commercials and numerous other commercials among the spots his work has been featured.