When Obama Was Detained In Russia
The President was detained in Russia while still a Senator.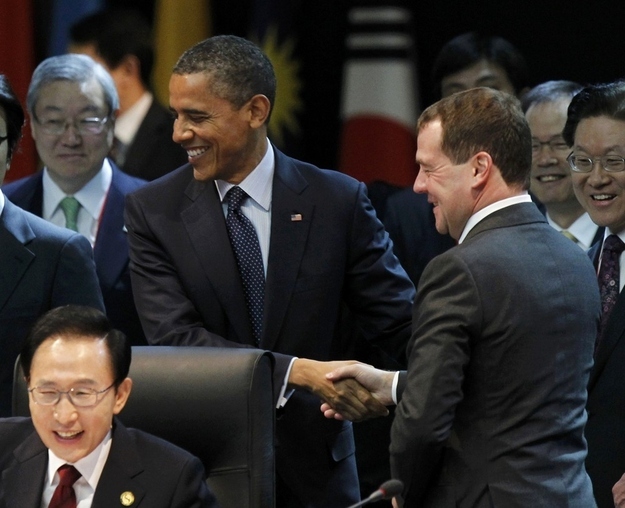 President Barack Obama has come under fire from Republicans for a candid hot mic moment in South Korea in which he suggested to Russian President Dmitry Medvedev that he would have ""more flexibility" on missile defense about the 2012 Presidential election.
But the President's relations with Russia have not always been as warm as these post-"reset" days. During a 2005 visit to Russia with Senator Dick Lugar, then Senator Obama and the Indiana Senator where detained for three hours inexplicably.
The Senators had spent three days in the country visiting old storage sites for weapons of mass destruction, which were scheduled to be destroyed under the U.S.-funded Comprehensive Threat Reduction program.
On their way out the Senators found themselves stuck and detained at the Ural Mountain city of Perm for three hours. They were finally were allowed to leave after talks between American and Russian officials.