Two Items Offer Rare Glimpse Into Barack Obama's Past
"It is important that stories like mine aren't used so that everything is okay for blacks," Obama said of his election as president of Harvard Law Review.
Columbia Today's 1990 article on Barack Obama being elected president of the Harvard Law Review.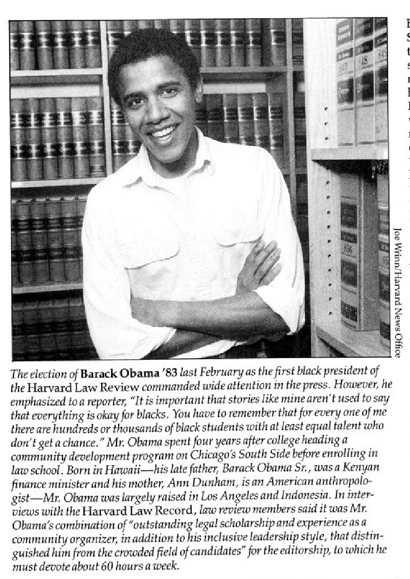 Barack Obama in Crain's Chicago Business's 1993 "40 Under 40.