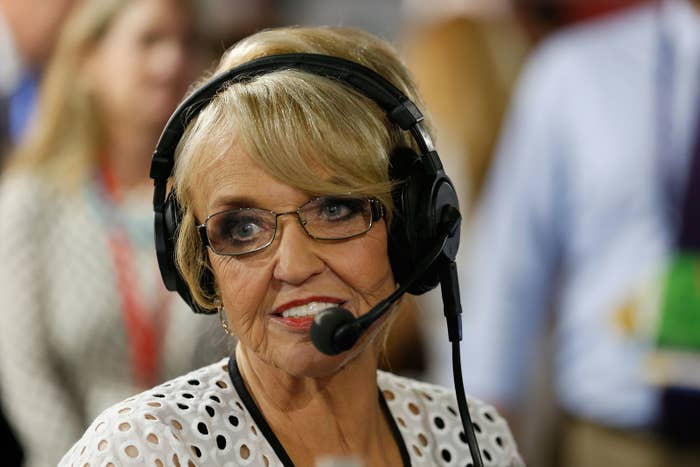 Former Arizona Gov. Jan Brewer, an early supporter of Donald Trump, says he needs to stop letting himself be baited by Hillary Clinton and that she wishes he would tone down his rhetoric at times.

"We know Hillary, we've vetted her for over 30 years," Brewer said on Mac & Gaydos on KTAR News 92.3FM on Tuesday. "She is smart. She is polished, well organized, self-serving politician. She's not gonna be baited. Donald Trump is new to politics, is successful in his own right, and so he gets baited. There's a time to speak up and there's a time not to. We have to take that along with the other things he wants to do."

Brewer's analysis came during a discussion of the many controversies Trump has stirred up.
"I know Donald says things that make some people very uncomfortable and I wish he would tone it down a little bit," she said earlier in the interview. "But I do the media overdramatizing it and they play it over, and over, and over."