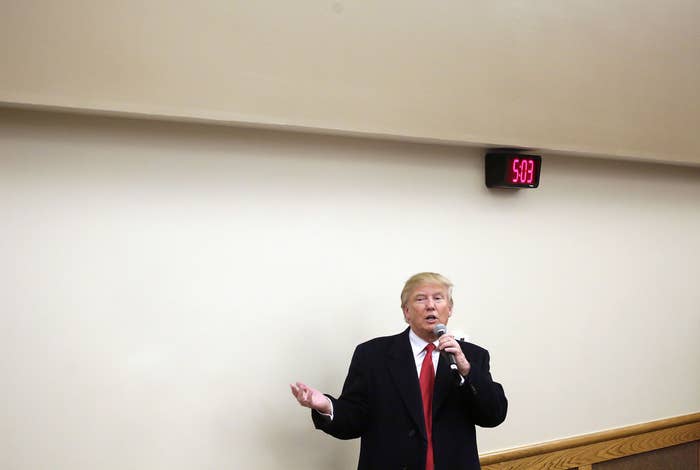 If Democratic presidential candidate John Kerry were to have won the election in 2004, Donald Trump was ready to negotiate his biggest deal yet: bringing peace to the Middle East.
Trump, who in present day has called for a ban on all Muslims entering the United States, was so confident in his deal-making abilities, he estimated it would take him two weeks to end the Arab-Israeli conflict.
According to the Trump biography No Such Thing as Over-Exposure: Inside the Life and Celebrity of Donald Trump (which Trump is so fond of he sells in the lobby of Trump Tower), Kerry said to Trump: "You know how to negotiate. You'd be the best person to settle the Arab-Israeli conflict."
Trump, volunteering his services, said, "It would take me two weeks to get an agreement."
Trump praised Kerry several times in 2004, telling Playboy in October of that year: "I know him. He's a great guy. He's a very smart guy. I think he's highly underestimated, and I think he's going to run an amazingly successful campaign. Look at what he did in the primaries. It appeared as if he was off the radar, and all of a sudden he made this great comeback. I have a feeling he's going to do very well."
Trump in 2004 said both Kerry and George W. Bush would make great presidents. Trump later called Bush the worst president ever, and he now routinely mocks Kerry as a terrible negotiator.