In newspaper advertisements for the now-defunct Trump Institute, Donald Trump promised potential customers that if they attended the institute's seminars, they would make "piles of cash" and be able to live the lifestyle of their dreams.

A New York Times report in June shed light on the Trump Institute, showing how Trump lent his name to a seminar business he didn't own. The seminars, which featured get-rich-quick schemes in rented large venues across the country, had attendees sometimes pay thousands of dollars for Trump's "secrets."
"The institute was run by a couple who had run afoul of regulators in dozens of states and had been dogged by accusations of deceptive business practices and fraud for decades. Similar complaints soon emerged about the Trump Institute," the Times noted.

"What are you going to get from me? The key to unlock the secrets I know can make you rich," read a powerpoint that could be seen on the background of picture on the Trump Institute's website.
Advertisements for the seminar business that ran in local newspapers bear a striking similarity to those from Trump University, offering lofty promises of a quick way to acquire wealth. One for Trump University suggested you'd become a millionaire in a year.
Take a look at two of the newspaper advertisements below: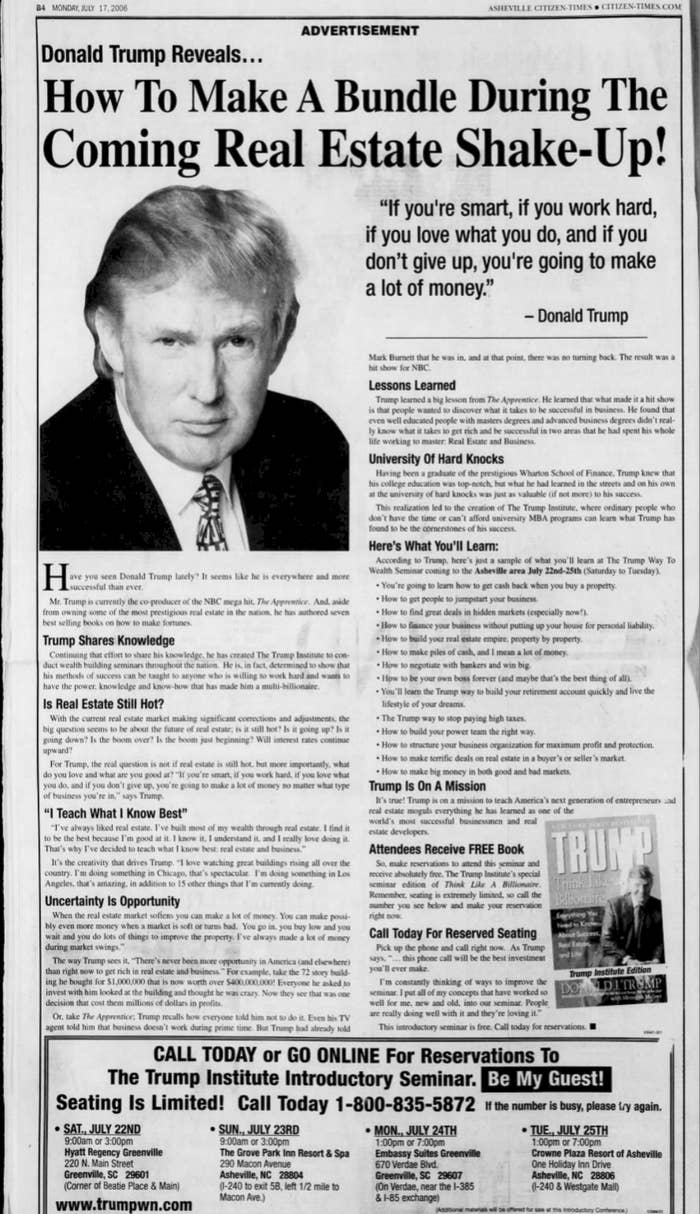 The ads, under Trump's name, offered you'd make "piles of cash" and "live the lifestyle of your dreams."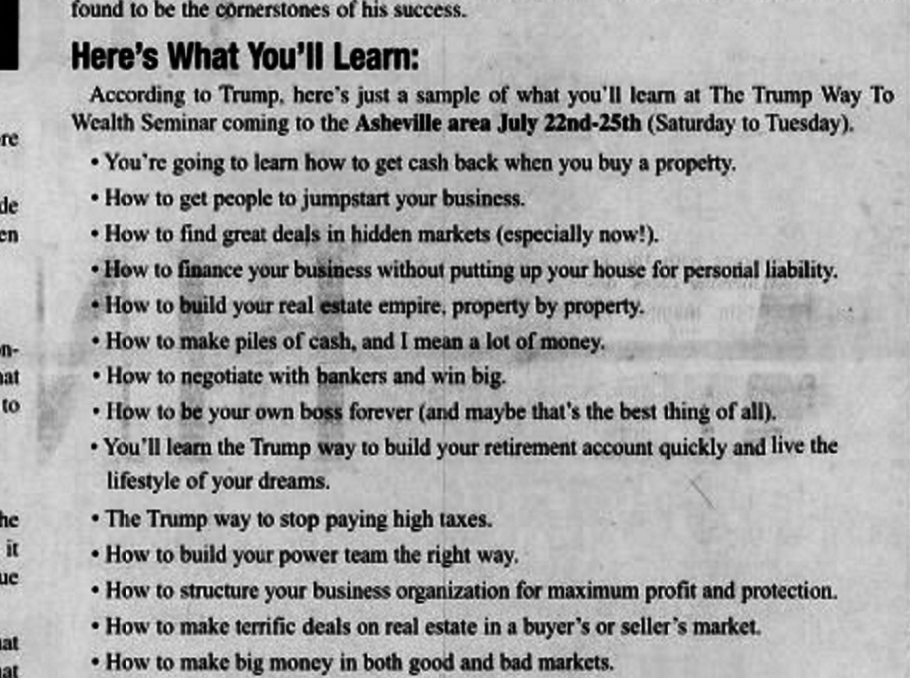 And that there'd never been a better time to get rich in real estate. (The real estate bubble would burst in short order.)

Another ad promised you'd "make a lot of money," in the "coming real estate shake-up." At the same time, Trump was telling Trump University students to take bubble talk with a "pinch of salt."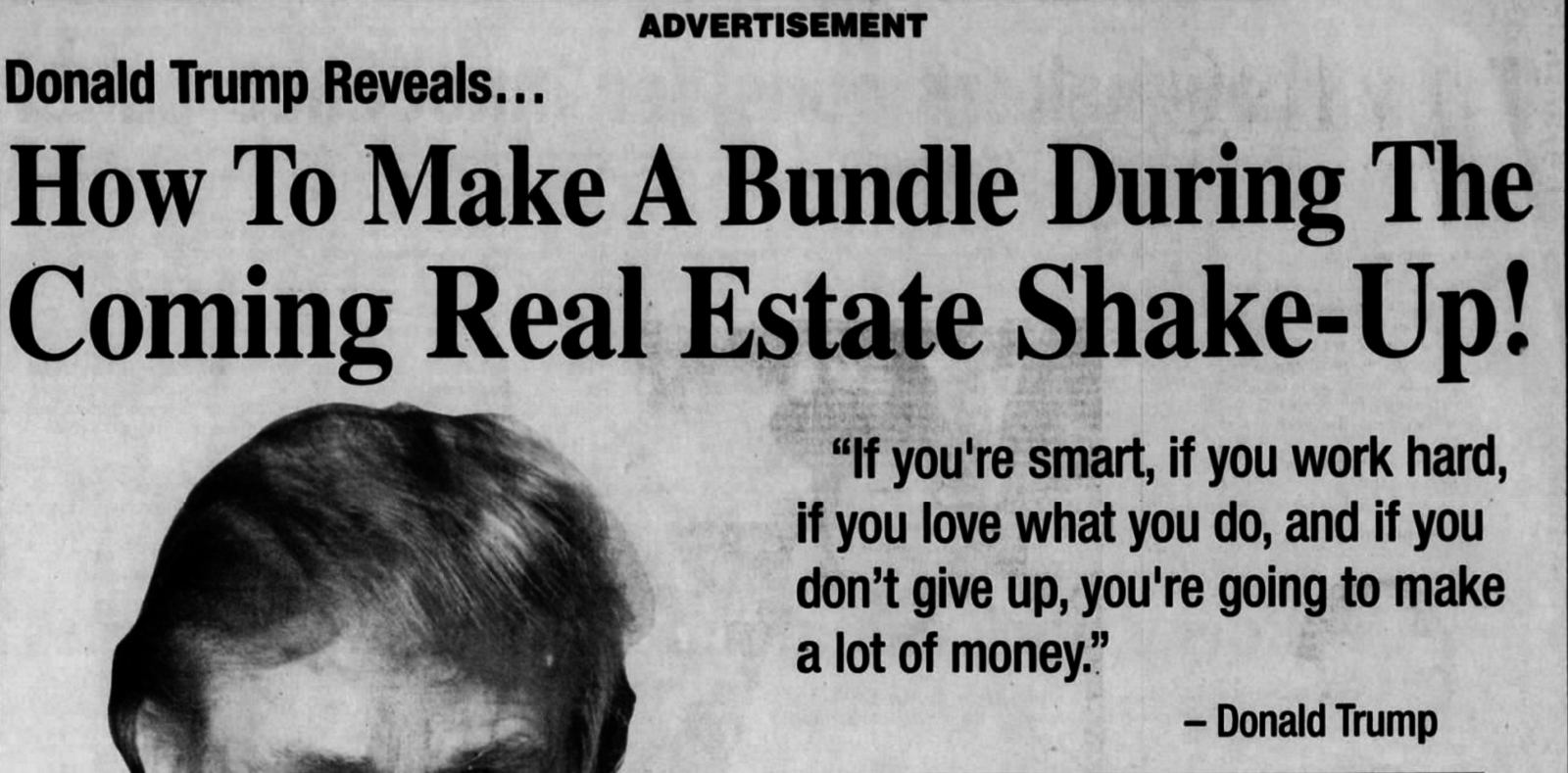 Another ad said you'd learn Trump's secrets of how he made "billions."