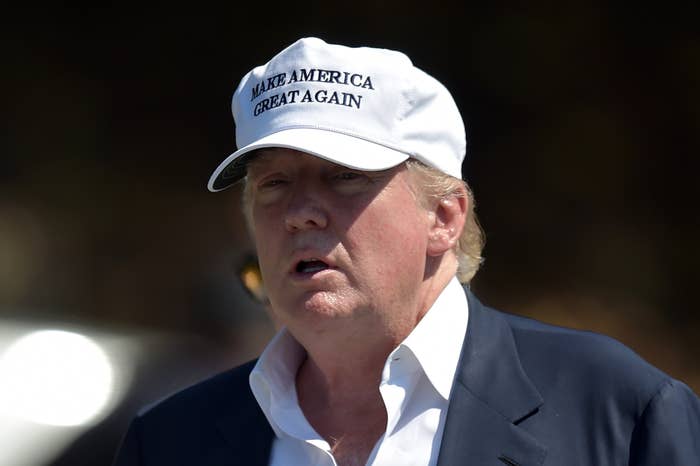 Donald Trump on Wednesday said that he assumes newly elected London Mayor Sadiq Khan, a Muslim, denies the existence of Islamic terrorism.
Khan on Tuesday described Trump's views on Islam as "ignorant."
"Well, I assume he denies that there's Islamic terrorism," Trump said on the Kilmeade and Friends radio program. "I mean, if you look at this, there's radical Islamic terrorism all over the world right now. It's a disaster what's going on. I assume he's denying that. I assume he's like our president that's denying it's taking place."
Trump said earlier in the week that Khan perhaps could be an "exception" to his proposed ban on Muslim immigration. Khan responded by saying, "Donald Trump and those around him think that Western liberal values are incompatible with mainstream Islam — London has proved him wrong."
Trump said in the interview on Wednesday that Islamic terrorism proved his proposed ban was necessary.
"We have a serious problem. It's a temporary ban," said Trump. "It hasn't been called for yet. Nobody's done it, this is just a suggestion until we find out what's going on," said Trump, citing recent terror attacks in San Bernardino and Paris and the Sept. 11, 2001, attacks.
"If they want to deny it, they can deny it," Trump said. "I don't choose to deny it."