Todd Akin Blames Drop Out Calls On "Liberal Elitist Media"
In a photo posted on his Facebook Todd Akin says the "liberal elitist media" is trying to make him drop out of his Senate race. The RNC, NRSC, and Republican presidential nominee Mitt Romney have all called for Akin to withdraw from his Senate race. A spokesman for Akin did not immediately return a request for comment.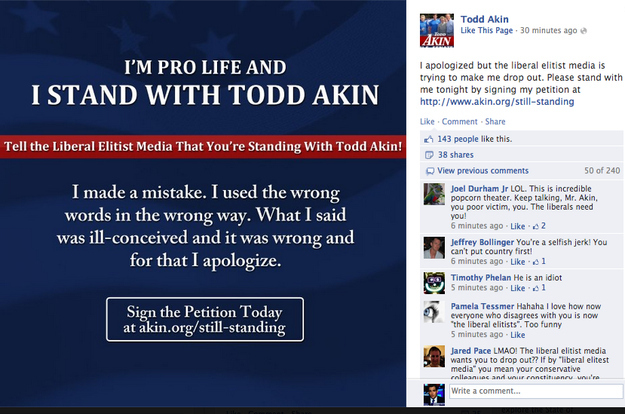 Update: Akin also tweets.