That Time John Kasich Showed Reporters A Cup Of His Own Urine
Don't do drugs.
Ohio Gov. John Kasich has frequently railed against drug abuse while out on the campaign trail.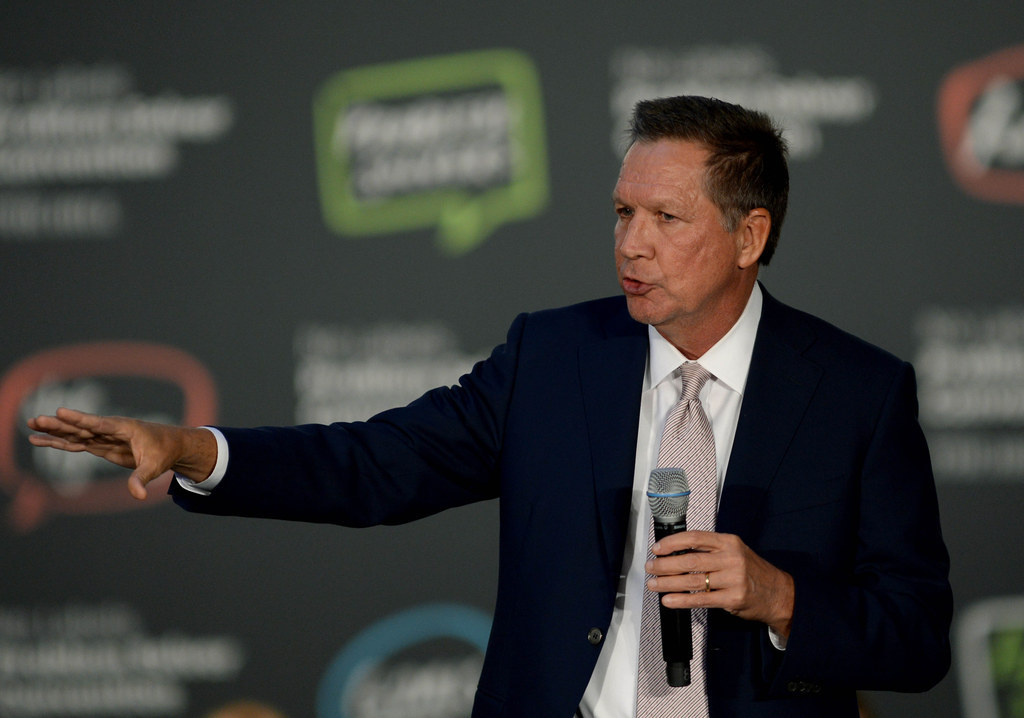 Kasich has said that he considers the movement to legalize drugs a form of "insanity" and has said his state is committed to helping those addicted to drugs through rehabilitation.

In 1996, to prove how committed he was to stopping drug abuse, Kasich, then a congressman, took a drug test and then publicly displayed his cup of urine for the media.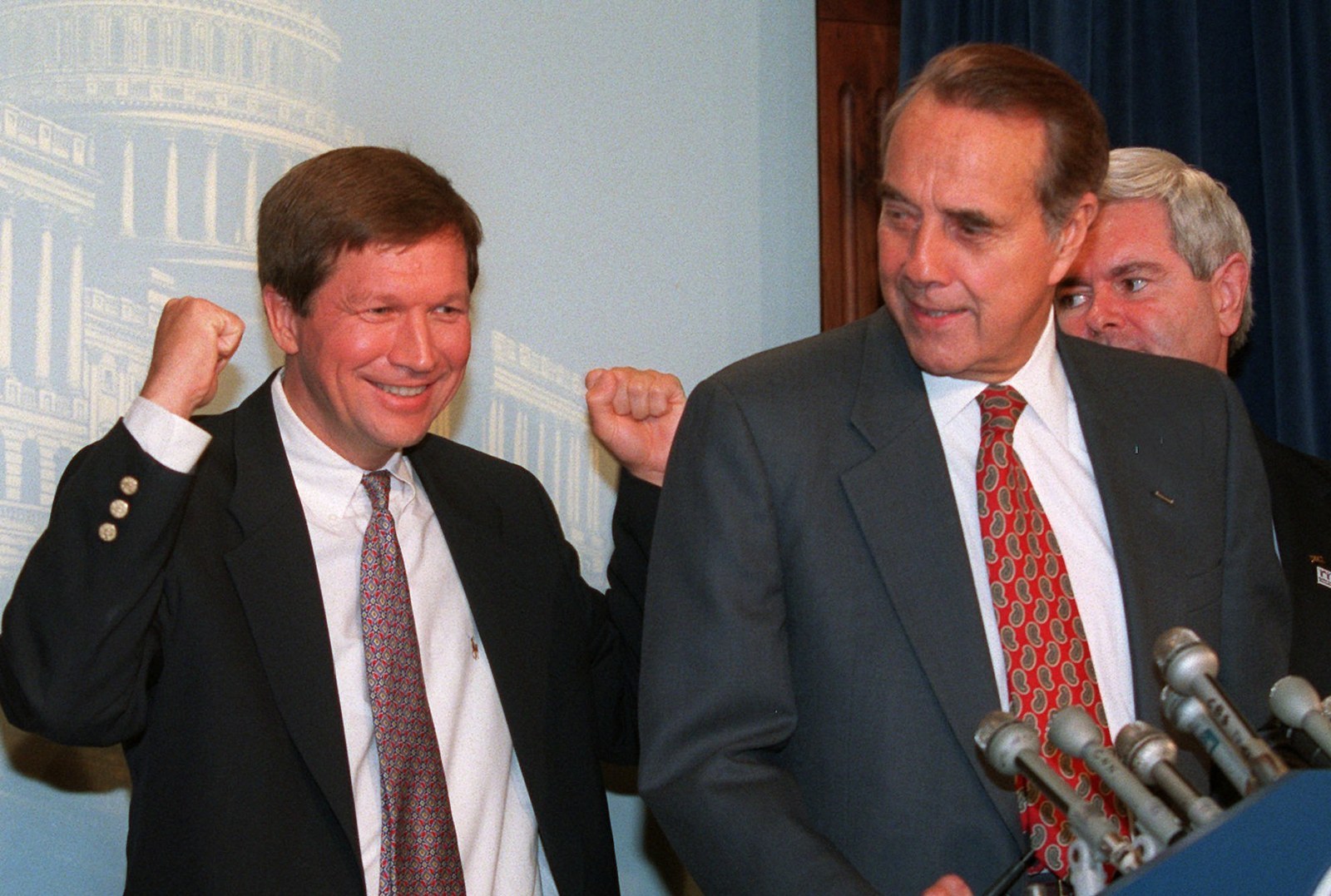 Wrote the Columbus Dispatch:

So it was that Rep. John R. Kasich dashed into a bathroom yesterday and emerged, in front of reporters, cameras and congressional aides with a cup of urine. The Westerville Republican was participating in ''Member Drug Testing Day,'' sponsored by Reps. Joe L. Barton, R-Texas, Rob Portman, R-Cincinnati, and several other Republican House members.
"It's just about saying that you really want to lick this problem," Kasich said at the time, according to the Dispatch. "In a nutshell, you take the test and people understand you think this is important."
Some members of Congress, according to the Dispatch, looked uncomfortable holding cups of pee: "Some members looked uncomfortable as they either emerged from bathrooms carrying a cup of urine."
The testing came during the 1996 presidential election, when some Republicans were accusing then-President Bill Clinton of being weak on drugs.