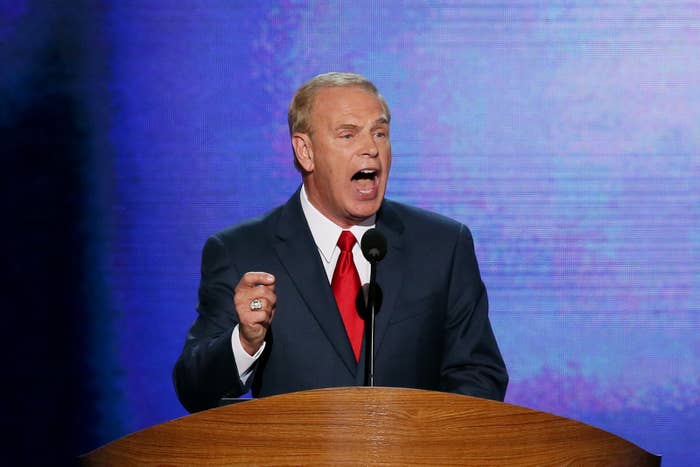 Former Ohio Gov. Ted Strickland, who is the Democratic nominee for the U.S. Senate in the state, said in a radio interview over the weekend that he hopes the Cleveland Cavaliers participation in the NBA Finals complicates the planning for the Republican National Convention.
The Cavaliers performance in the NBA finals could delay access to the Quicken Loans Arena for those planning the RNC.
"Well, it's going to be the Cavs, obviously," the former governor told WAKR radio this weekend. "And get what this going to do if they go all the way to the end? It's going to throw a monkey wrench into the plans, I understand, for the Republican convention."
"You'd like that, wouldn't you," the host interjected.
"Well, I appreciate the community's enthusiasm for the convention. A lot resources are going to come in. I hope it's a wonderful experience for everybody, including local folks. But, I would prefer to see the Cavs win the championship then to give the Republicans an extra two weeks to prepare for their convention."
Strickland said he didn't care if the series went the maximum "as long as the Cavs are the ultimate winners."