Ted Cruz: It's A Two-Man Race, Me Or Trump
Cruz said he's the only candidate who can top Trump.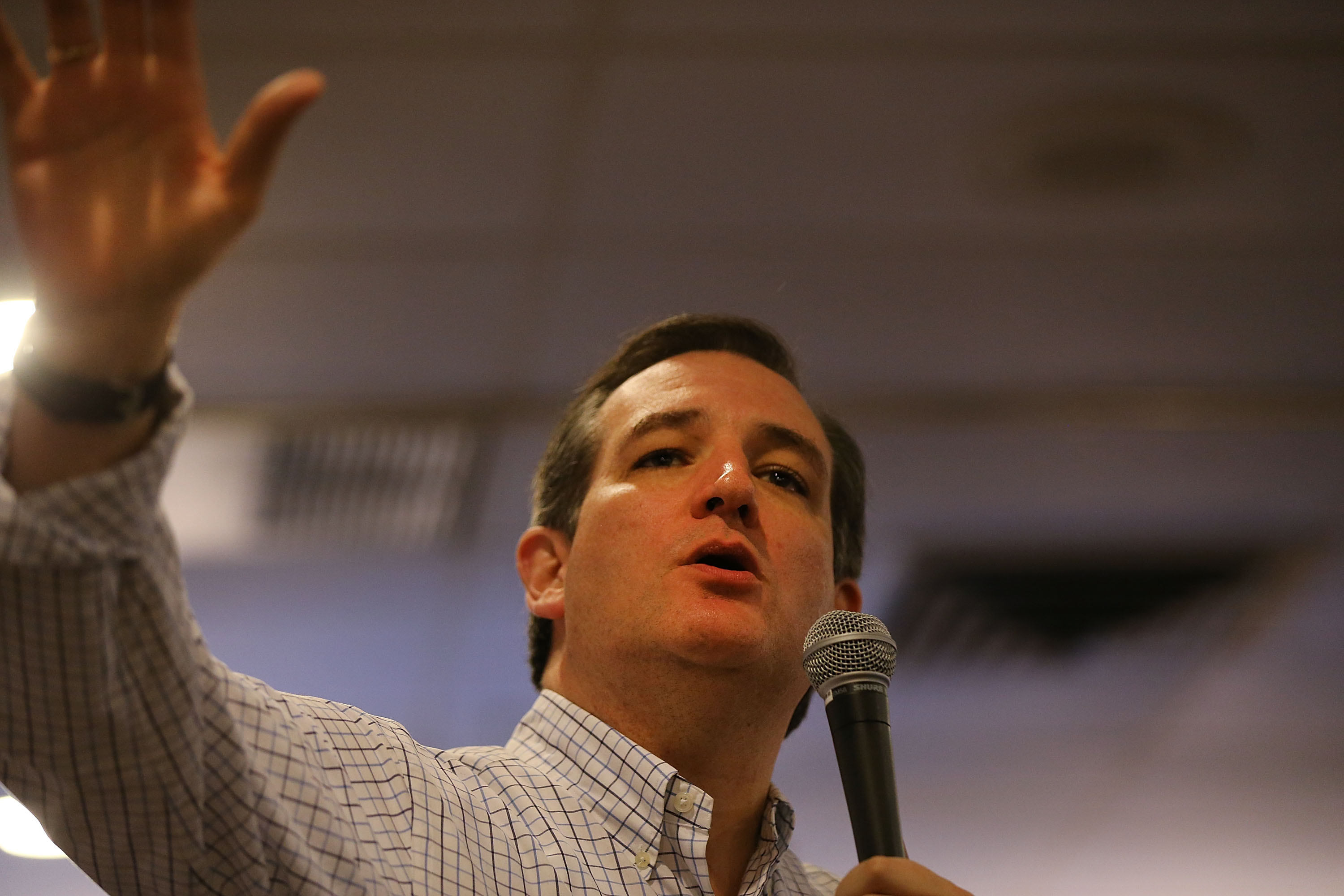 Ted Cruz says the Republican presidential race is now down to a choice between him and Donald Trump going into the South Carolina primary.
"South Carolina historically has played a critical role picking presidents. And I think Iowa and New Hampshire perform an incredibly important function in narrowing the field and in many ways this field is becoming a two-person race between me and Donald Trump," the Texas senator said on the Mike Gallagher Show Wednesday. "What Iowa and New Hampshire demonstrate is that the only person in this field who can beat Donald Trump is me. The other candidates are not able to beat Donald Trump."
After a first place finish in the Iowa caucuses last week, Cruz finished third in New Hampshire on Tuesday, behind Trump and John Kasich. Cruz said he is the only candidate positioned to challenge Trump from the right.
"You can't beat Donald coming from the left. It doesn't work," he said. "If you campaign against Donald saying, 'hey, I'm more liberal than you I'm more into amnesty than you, I'll be softer on radical Islamic terrorists than you, it doesn't work, as we've seen twice in Iowa and New Hampshire."
Cruz reiterated that he was "the only candidate who has proven he is able to beat Donald Trump at the polls."