Senate Candidate Changed His Address On His Website From D.C. To South Dakota
Late last year, he made the switch.
Before filing to run for Senate in South Dakota as an independent, former Republican Sen. Larry Pressler updated his personal website to change his address to South Dakota.
Politico previously reported Pressler lists his principal residence as Washington, D.C., and Pressler told Politico he's lived in D.C. since losing his Senate seat in 1996.
The address listed previously was that of the Pressler Group, Pressler's home and Washington-based consulting group. The new address is that of his Senate campaign.
Here's Pressler's website in June 2013, via the Web Archive, showing his address as Washington-based.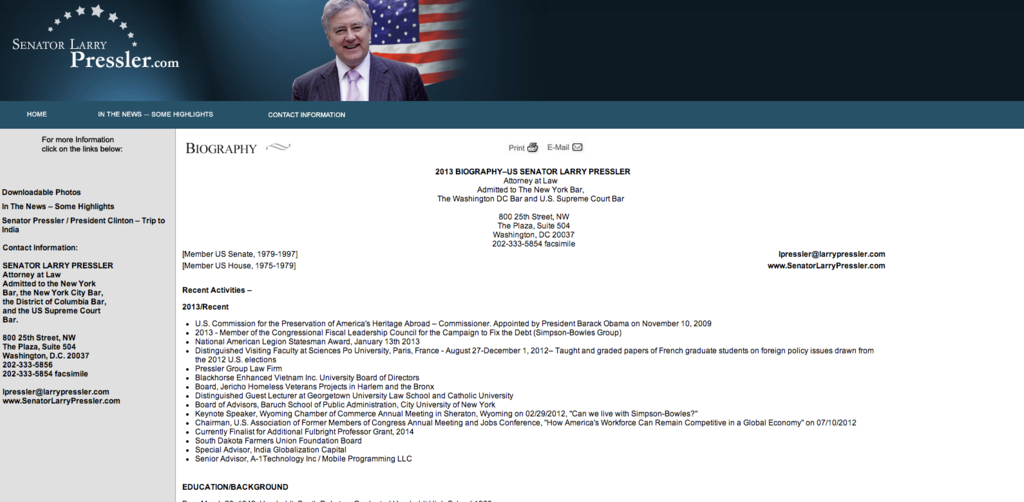 And here's Pressler's personal website by December 2013 saying he was located in South Dakota: