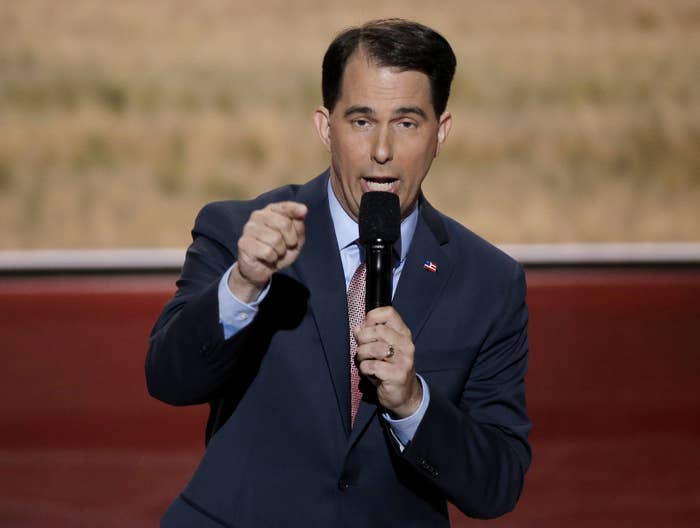 Wisconsin Gov. Scott Walker said Texas Sen. Ted Cruz was wrong to tell voters during his convention speech to vote their conscience in November.

"Ted Cruz stood on the same stage and made essentially the same comments I did last year and I guess he has to reconcile, did he have his fingers crossed or not," Walker said on WTMJ's Charlie Sykes Show on Thursday.
Walker added that he thought Cruz should not have spoken at the convention if he didn't plan to endorse Trump. The governor said much of his speech was well received, except for the "implied" comment about not voting for Trump.
Cruz said during his primetime speech that voters should, "Stand and speak and vote your conscience."
"I wish he had chosen different words at the end," said Walker.

"I'll say there shouldn't have been boos, but I also will say that Ted shouldn't have gone out there and said at the end something that was clearly intended to spark controversy," he added. "He was implying people shouldn't vote for Trump."
"Ted was wrong to add that line in the same way that I think people who booed him were wrong," Walker stated.