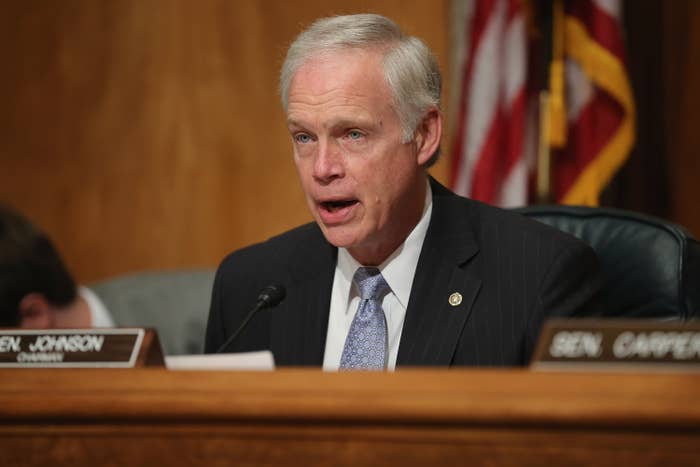 Republican Sen. Ron Johnson says it might be a good idea for Ted Cruz to go to the courts to get a judgement saying he is eligible to run for president.
Donald Trump and others have said Cruz, who was born in Canada to his mother (a U.S. citizen), might not be a natural-born citizen and therefore unable to run for president under the Constitution. When asked on the John Williams Show earlier this month if he was worried about Cruz's citizenship, Johnson said, "I'm not, no."
But, the Wisconsin senator added, Cruz might need to go to the courts to resolve the issue preemptively.
"Listen, I'm not a constitutional scholar," said Johnson. "I heard Donald Trump say, have Ted Cruz go to the court and get a declaratory judgement, maybe that's the best way to take care of this and get it out of the way."
"Have a federal judge say, 'no this is fine.' But I'm not the legal scholar to judge, it's not something I'm worrying about. I've got a serious responsibility with my chairmanship (of the Homeland Security Committee) with my position as U.S. senator, trying to solve problems. So I'm not overly concerned about that."