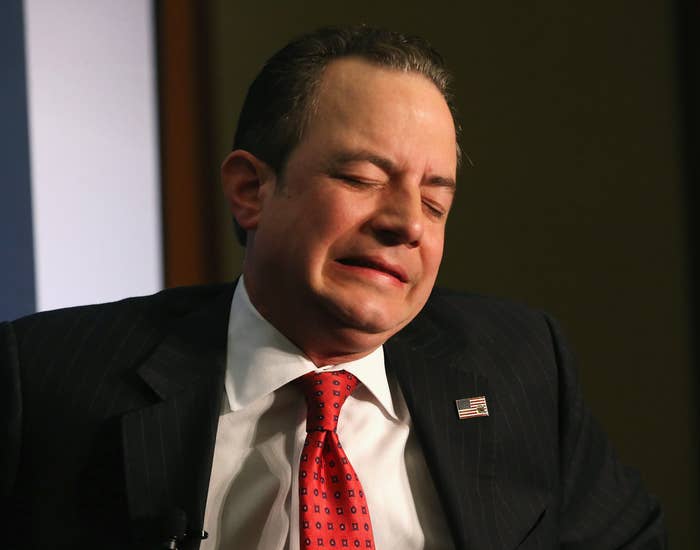 Republican National Committee Chair Reince Priebus on Monday dismissed the idea of a conservative third party ticket for those who have vowed not to vote for Donald Trump in November.
Former Republican nominee Mitt Romney and Nebraska Sen. Ben Sasse have been mentioned as possible candidates for a third party ticket.
"No, I have not talked Mitt Romney or Ben [Sasse]. I don't believe it for a second," Priebus said on the Sean Hannity Show.
"And you know what, in some ways, maybe I should talk to them about it, but, on the other side Sean, I start making phone calls like that, and then, it's like, the party chairman is – and I'm not gonna give any gas to that fire," Priebus said.
"I don't need to acknowledge stupid ideas by calling people on those ideas," he continued. "All it will do is ensure a liberal Supreme Court for generations. I think people will understand pretty shortly that this isn't a game. This is about the future of the country and we need to make sure we have the White House."