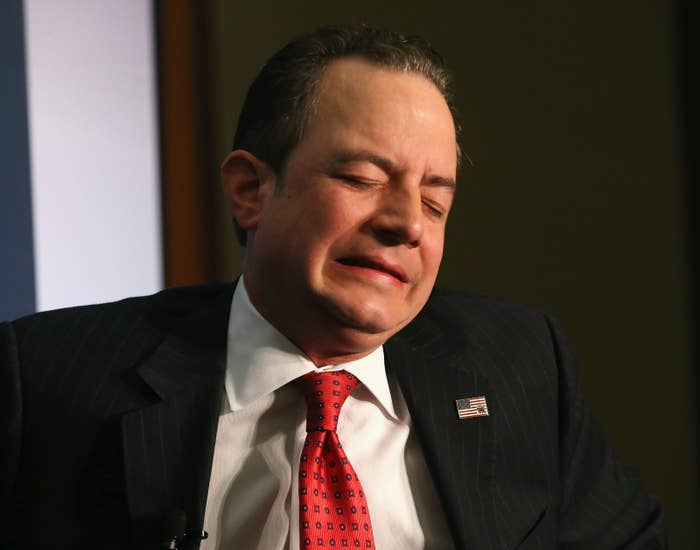 Republic National Committee Chairman Reince Priebus says the effort by anti–Donald Trump delegates to stop his nomination at the Republican National Convention isn't going anywhere.
"He earned it fair. In fact, it wasn't even close, if we're being honest about this," Priebus said Monday on the Sean Hannity Show. "It wasn't close, and I don't think there's enough support — well, there's not enough support to a take a nomination from a person. He got 14 million votes and earned it."

"I don't see it," he continued. "I think it's a lot of hype and, sure, I'm not just saying to you there aren't going to be emotions in a rules committee. But I don't think there's enough support to go that direction."
Two groups, Delegates Unbound and Free the Delegates, plan to oppose Trump at the convention. The RNC chair said efforts to stop Trump are "mostly chatter among sore losers."
Priebus said he anticipates no major shifts in the party platform.