Allyson Schwartz is a Democratic member of Congress, she is also running for governor of Pennsylvania.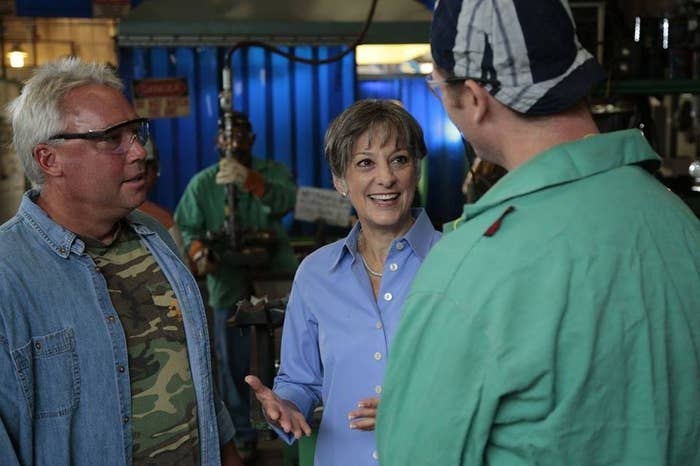 She recently voted for theFederal Agriculture Reform and Risk Management Act of 2013, commonly known as the Farm Bill. It passed the Republican-controlled House last week and the Senate this week.

The Republican Governors Association attacked her for voting for it, linking to a Washington Times report saying it raised the price of heating oil.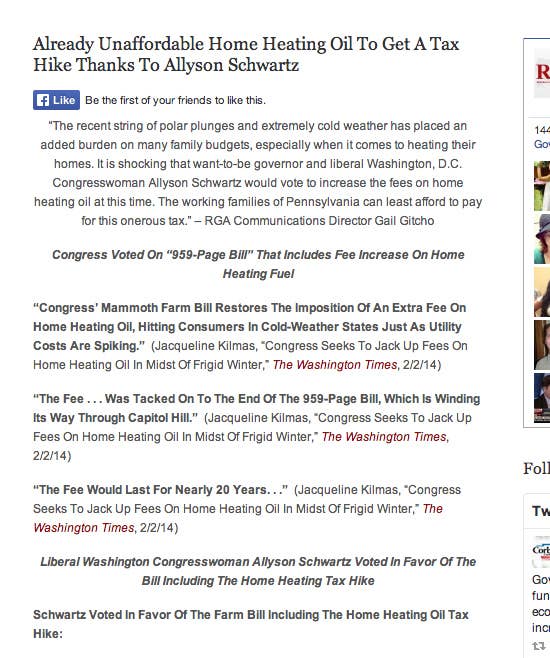 This is all very odd because her opponent, Pennsylvania's Republican governor Tom Corbett supports the Farm Bill and sent out a press release urging President Obama to sign it into law.
"From supporting cap and trade legislation that would raise electricity rates, opposing energy independence and security by opposing Keystone XL, and advocating for a 5% severance tax on natural gas in Pennsylvania, Allyson Schwartz has continually failed to do her job as a legislator and has made a clear choice of supporting extreme environmentalists over common-sense energy reforms, RGA communications director Gail Gitcho told BuzzFeed when asked for comment.