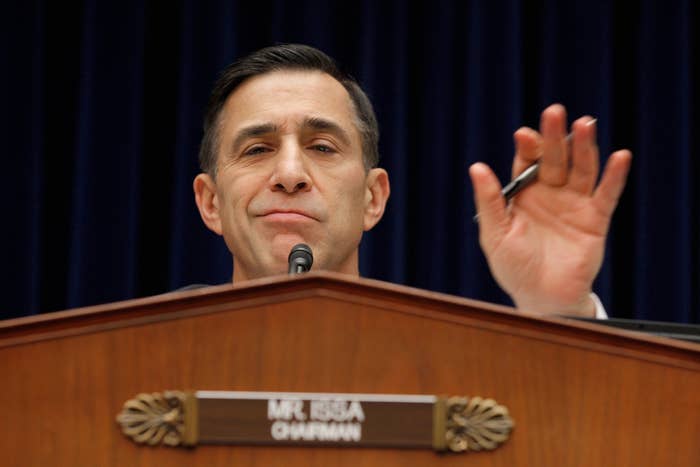 The Treasury Department Inspector General for Tax Administration sent a letter to Congressman Darrell Issa and Congressman Jim Jordan on July 12, 2012 informing them they would be auditing the IRS in response to their concerns that certain groups might be receiving extra scrutiny. The letter came in response to a June 28th letter of that year from Congressman Issa and requests for an investigation.
The letter states that after meeting with the staff of the Committee on Oversight and Government Reform, which Issa chairs, the IG Office of Audit began work on the issue. The IG offered in the letter to provide a status update to the staff of the committee throughout the investigation as well as provide copies of interim and final reports.
"We would be happy to provide a status update to the Subcommittee staff and provide a copy of our interim and final reports on the matter when they are issued," the letter reads.
The Huffington Post also reported Saturday that an aide to Congressman Issa said he asked the IG for an investigation after hearing allegations of selective targeting of conservative groups.
Issa said earlier in the week he "knew" what the IRS would report about the IRS targeting of conservative groups but said it wouldn't be appropriate to comment until the investigation by the IG was complete. The interview, which took place with Bloomberg Businessweek on Monday were also noted in the Huffington Post report.
"I knew what was approximately in it when we made the allegations about a year ago. This is one of those things where it's been, in a sense, an open secret, but you don't accuse the IRS until you've had a nonpartisan, deep look," Issa said. "That's what the IG has done. That's why the IGs in fact exist within government, is to find this kind of waste and fraud and abuse of power."
Treasury Secretary Jack Lew also said Friday that he learned in March the IG was looking into accusations of IRS targeting of conservatives but did not know of the details until last Friday.
An aide to Congressman Issa told BuzzFeed the "the Oversight Committee actually expressed frustration to TIGTA on a number of occasions about their unwillingness to provide substantive details on the investigation."
An email sent to the Oversight Committee in December read "we are leaving no stone unturned as part of our due diligence. As such, we won't be able to provide a detailed, substantive briefing until late April/early May."
This article has been updated.