President's Aides Joked About Referencing Internet Porn In Clinton's State Of The Union
In the latest files of previously unreleased documents from the Clinton Presidential Library, files from then-President Bill Clinton's director of speechwriting Michael Waldman show a candid joke about porn inserted into drafts of Clinton's 1998 State of the Union address. Update:Michael Waldman emails BuzzFeed to say that the joke written in his draft of the president's State of Union address was by another staffer and notes of this draft aren't his.
"Every hot babe ever exposed..."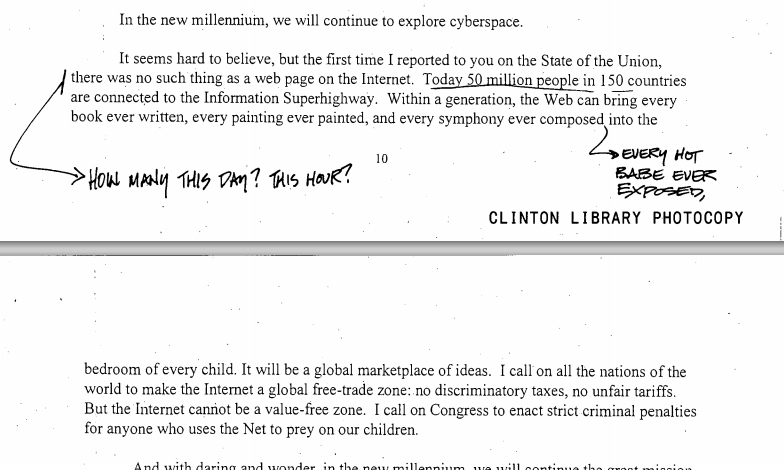 This post has been updated to include a clarification from Michael Waldman.