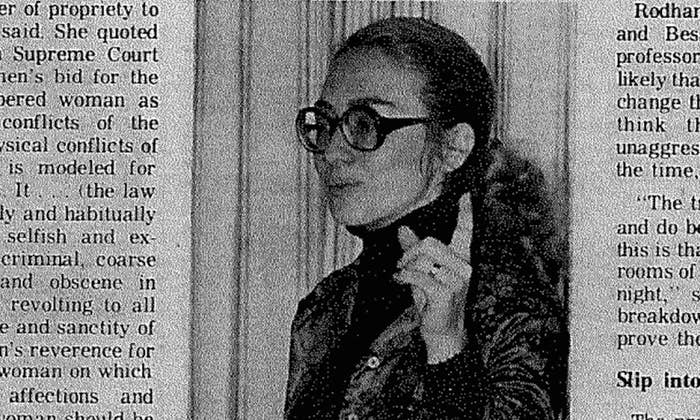 In the 1970s, Hillary Rodham was a young attorney working as a researcher on the House of Representatives impeachment inquiry staff then holding hearings over then-President Richard Nixon on Watergate.
Bill Clinton, who was not yet married to Hillary, was a professor at the University of Arkansas. Clinton, as biographer David Maraniss noted in his 1995 biography of Clinton First In His Class, constantly spoke to the school's dean Wylie Davis about Rodham.
"I mentioned to her before she left that if she were ever interested in teaching here, she should give me a call," Davis told Maraniss about Rodham, after she met him and other faculty during a visit to Arkansas in early 1974. "I talked to faculty people who had chatted with her and all were favorably impressed."
Rodham, knowing that much of the impeachment work was finished, flew to Arkansas to be interviewed later that year and accepted a position teaching at the school, where she won good reviews — despite minor objections to her gum chewing, and the note that she was a "limited pacer" in the classroom.
Documents related to her hiring and tenure were obtained by BuzzFeed News via an open records request with the University of Arkansas. A spokesman for Hillary Clinton didn't return a comment inquiry on Clinton's personnel file, but the school noted Clinton had to give her permission for certain aspects, such as performance reviews, to be released.
Here are the highlights as well as the full file below:
The courses Clinton taught: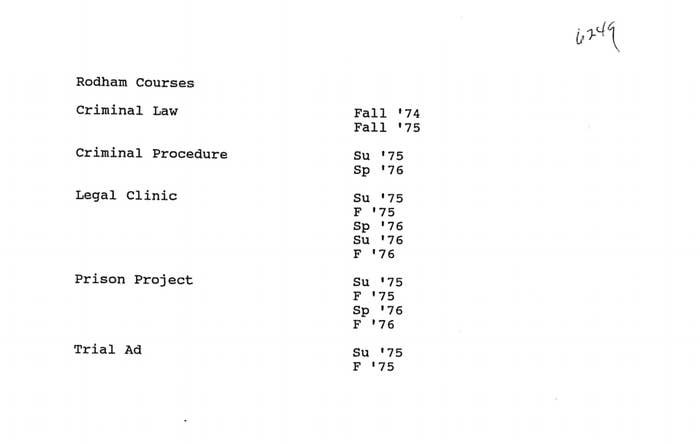 A performance review of her as a teacher: "She did chew gum during the lecture, which could be considered a distracting mannerism."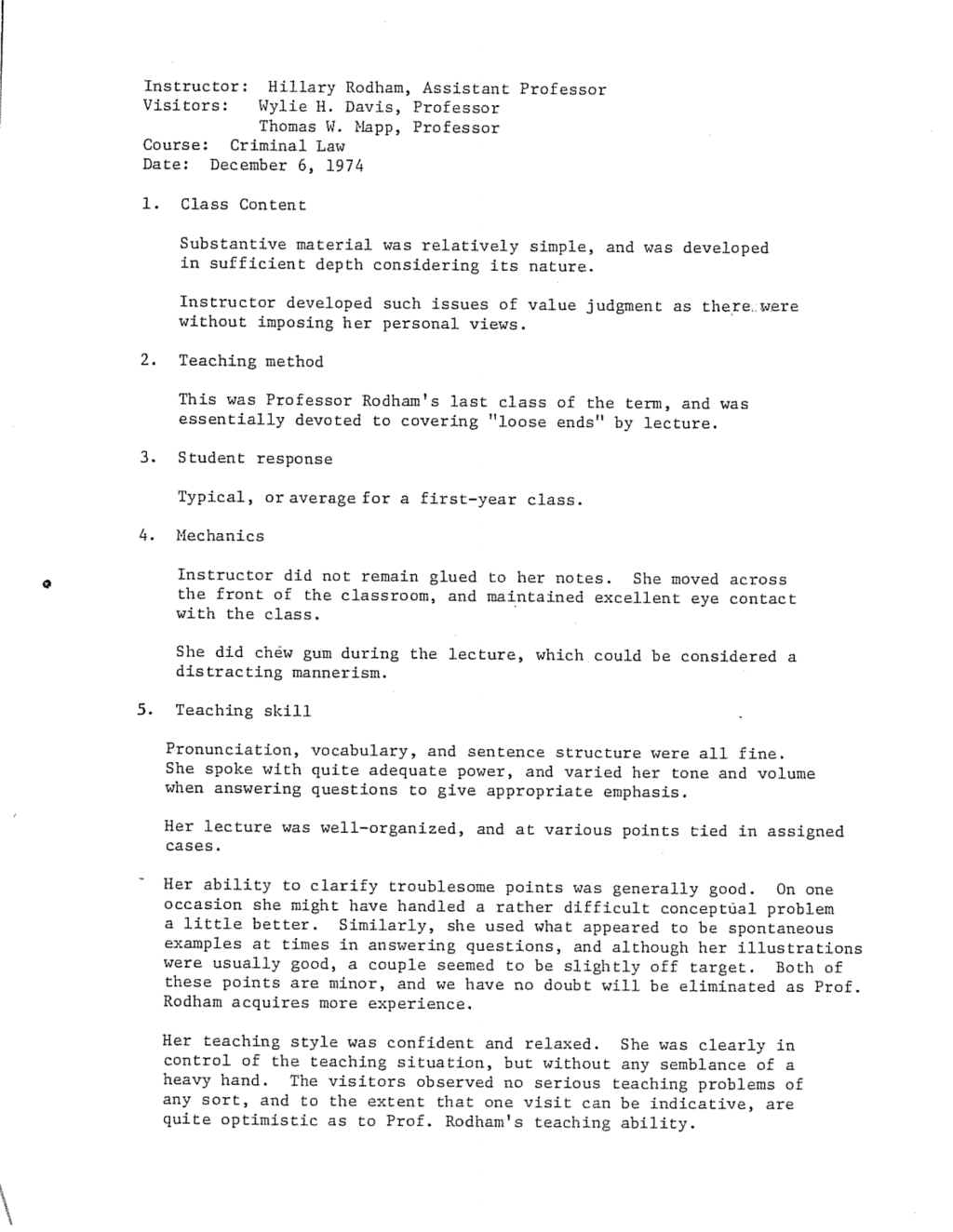 The number of applicants Clinton beat out for the position. A lot of white men: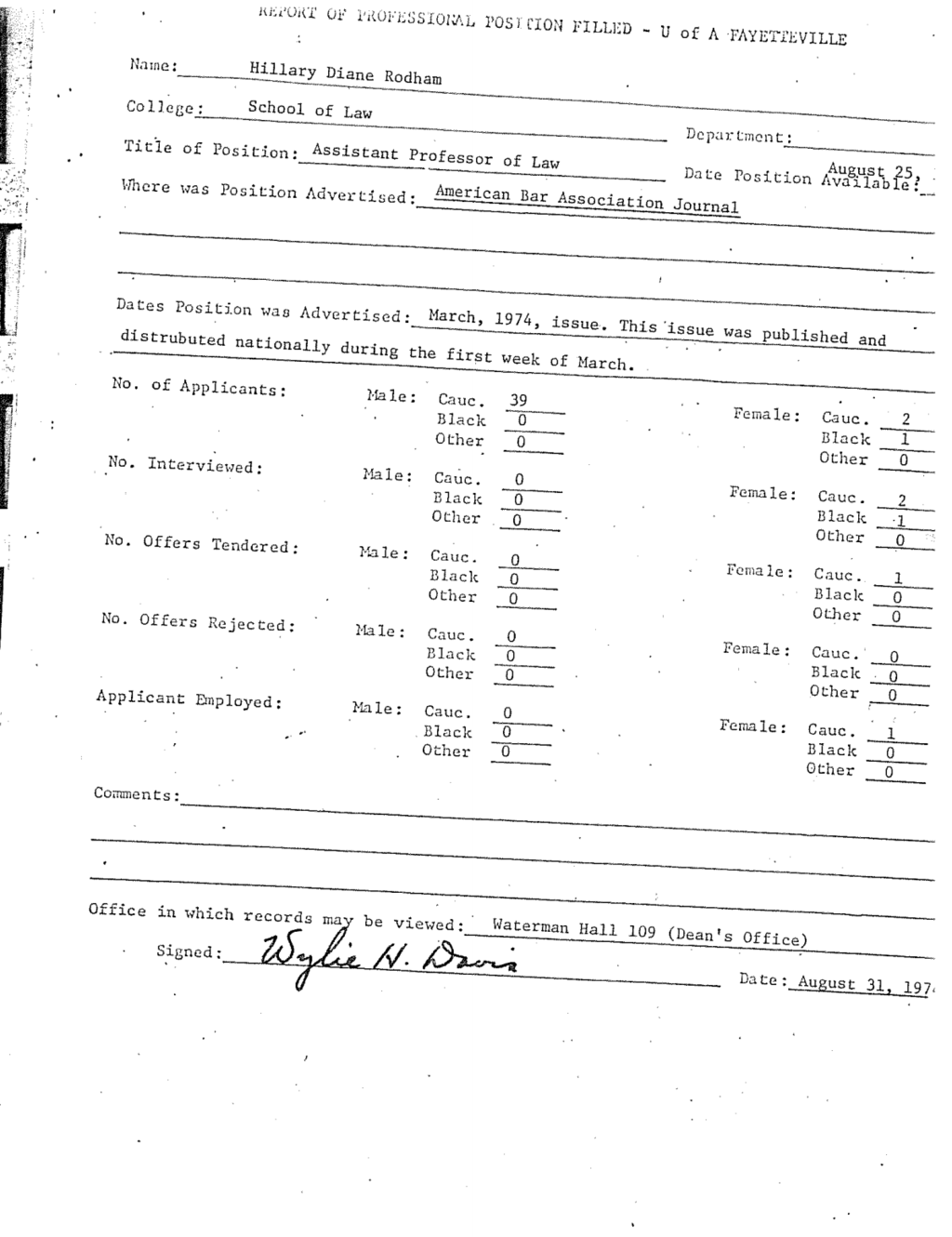 Clinton's cover letter for the job: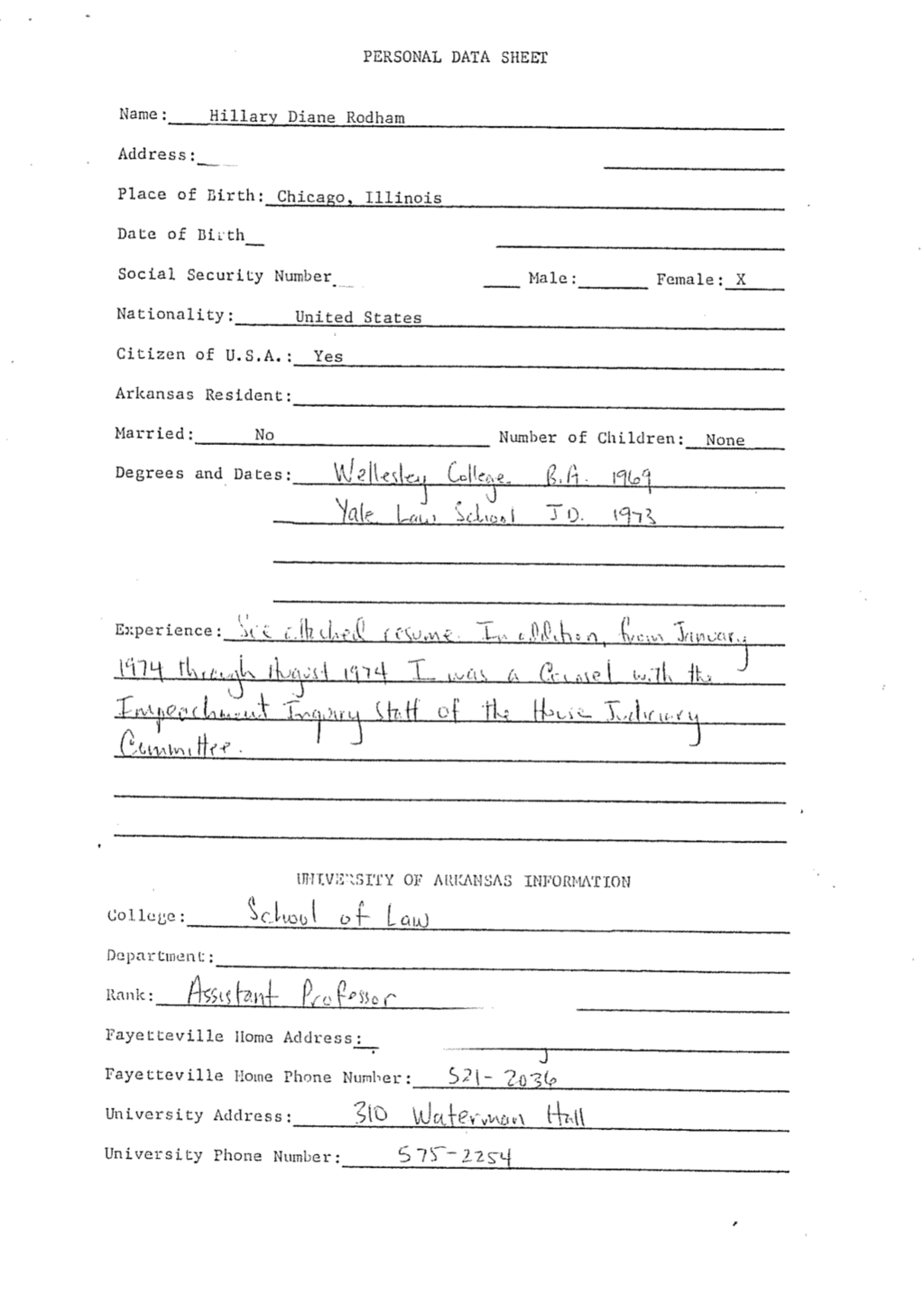 And her two-page resume. Page one:
And page two: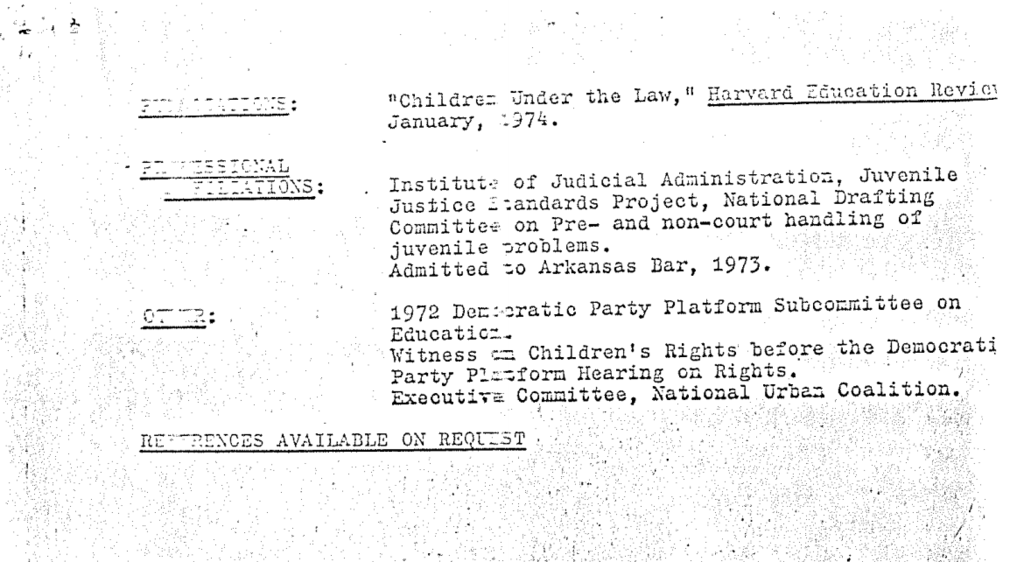 A letter of recommendation from Yale law professor W.M. Reisman: "...she is a person of considerable grace and charm."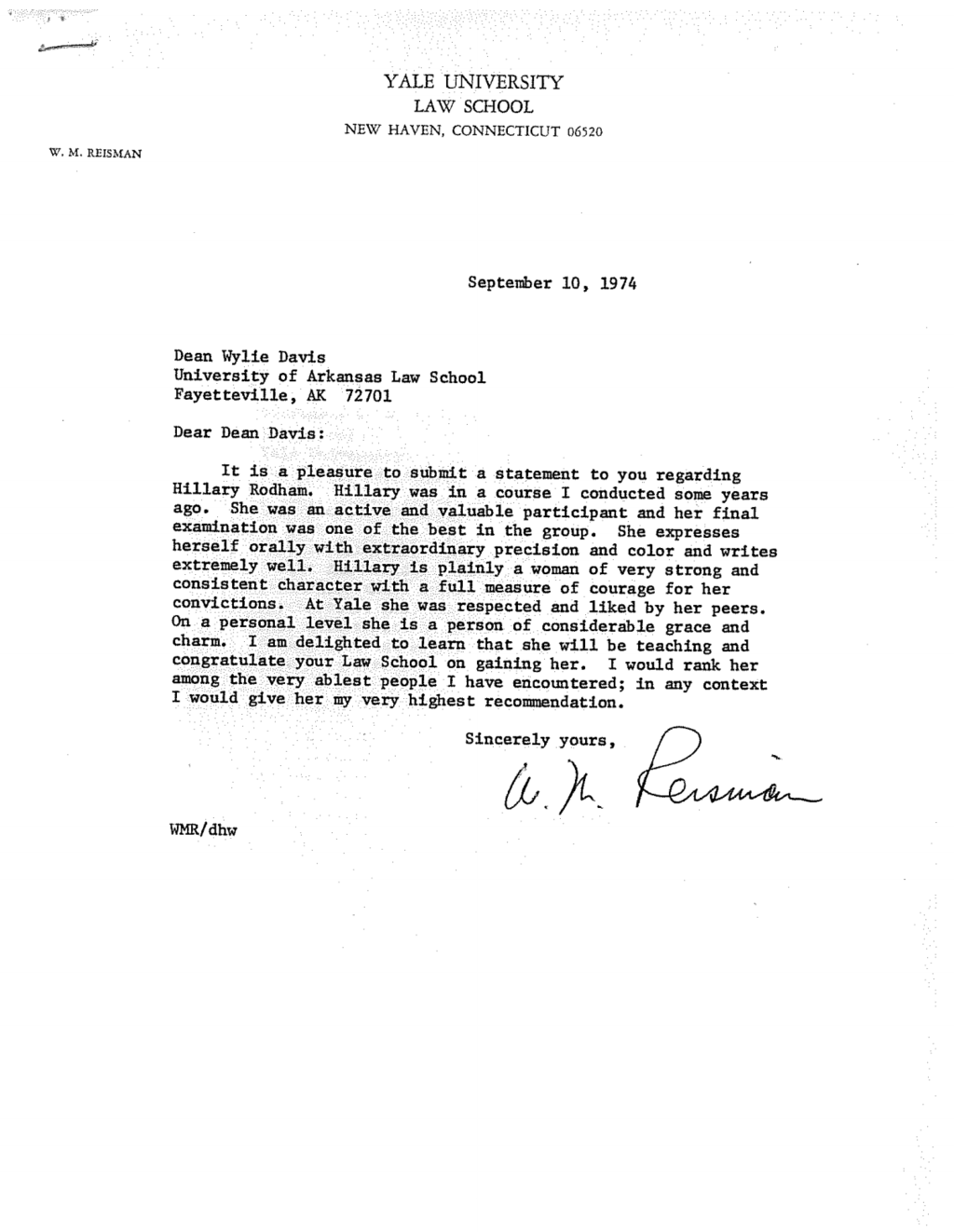 A letter of recommendation from the director of the Carnegie Council on Children, where she previously worked: "She has a keen, intelligent, analytic mind, capable of making fine distinctions and well trained."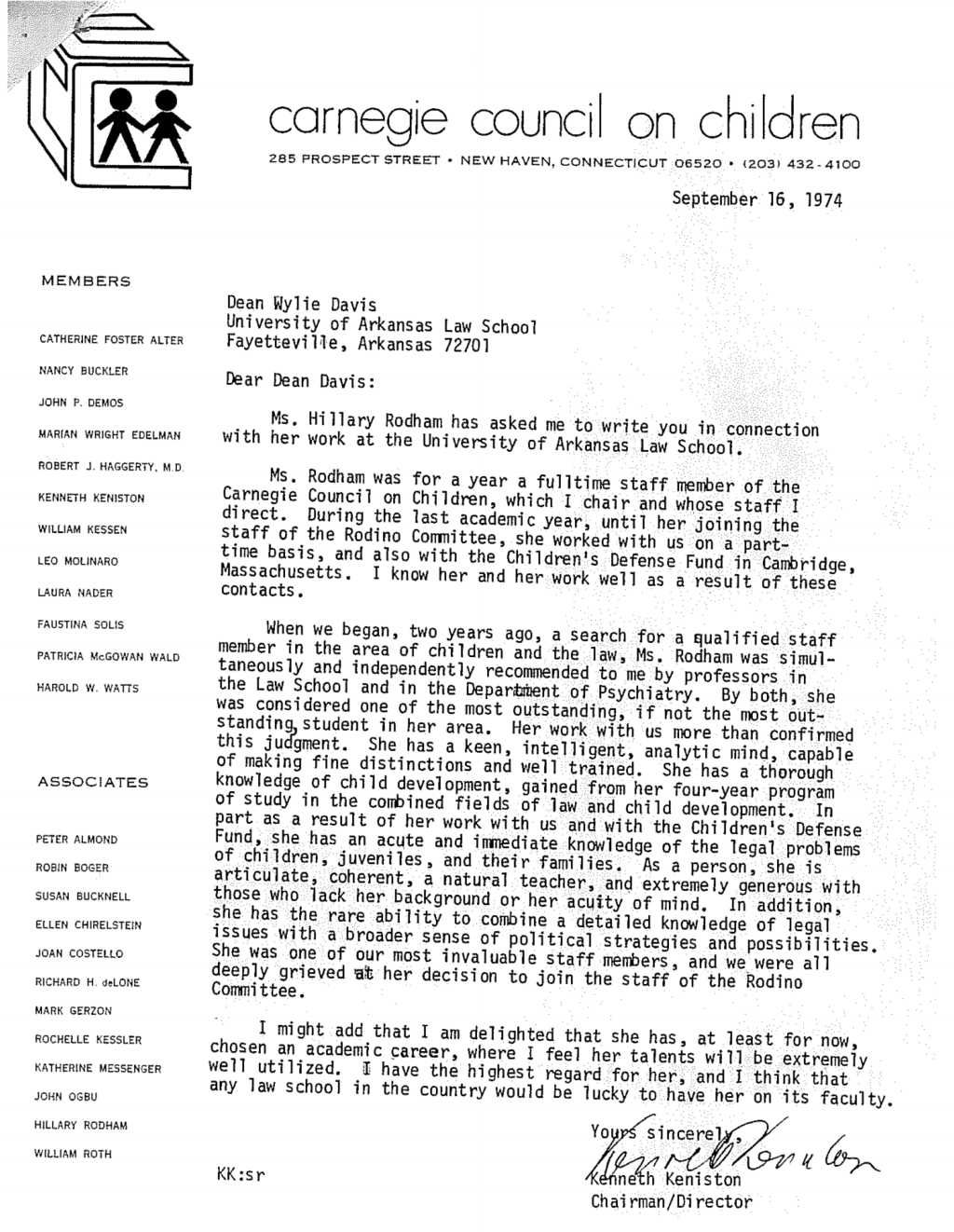 A performance review of a class in 1975: "Prof. Rodham is a good manager of the classroom situation"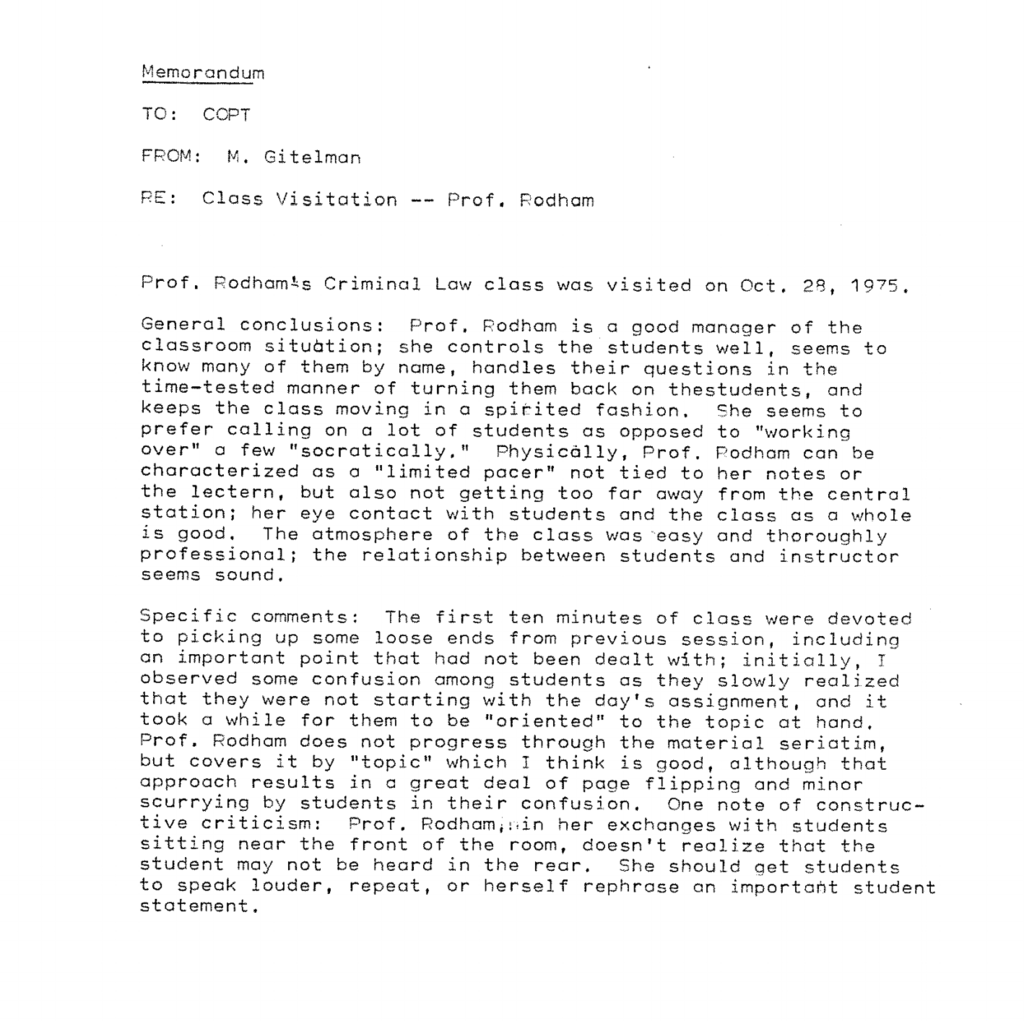 Clinton's biography for the school: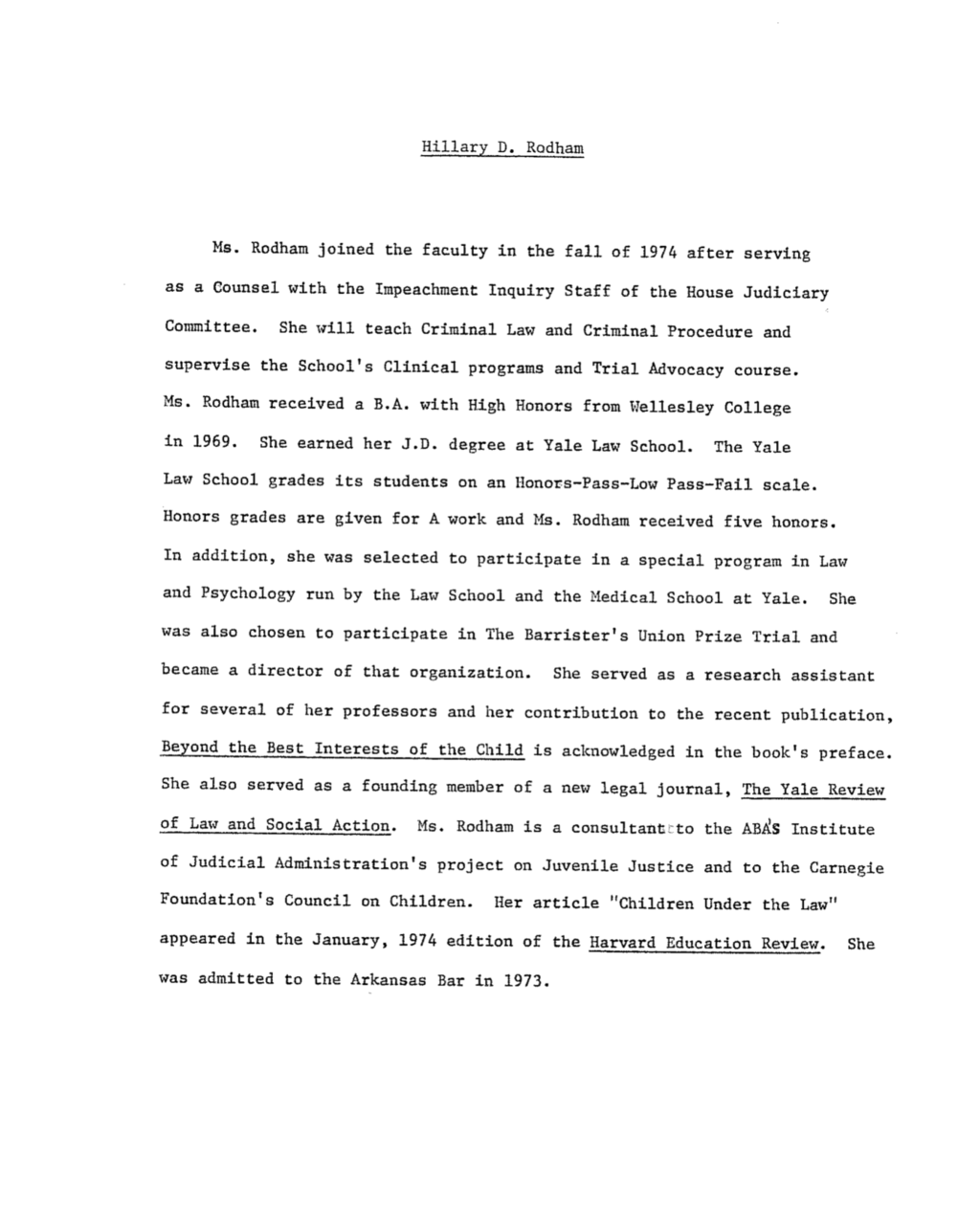 The acceptance letter from University of Arkansas Dean Wylie H. Davis to Clinton in 1974: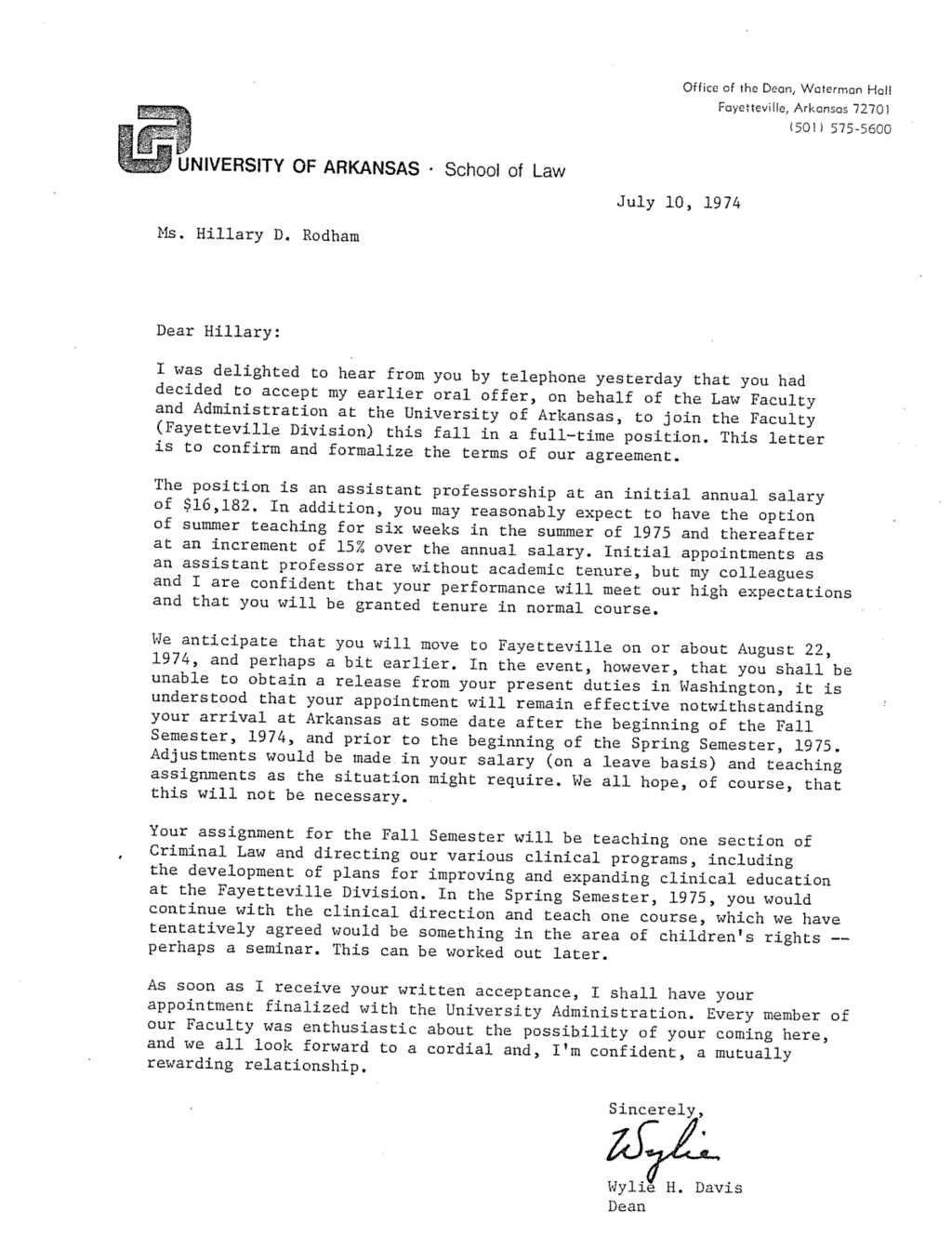 An article on a speech Clinton gave to the Commission on the Needs of Women: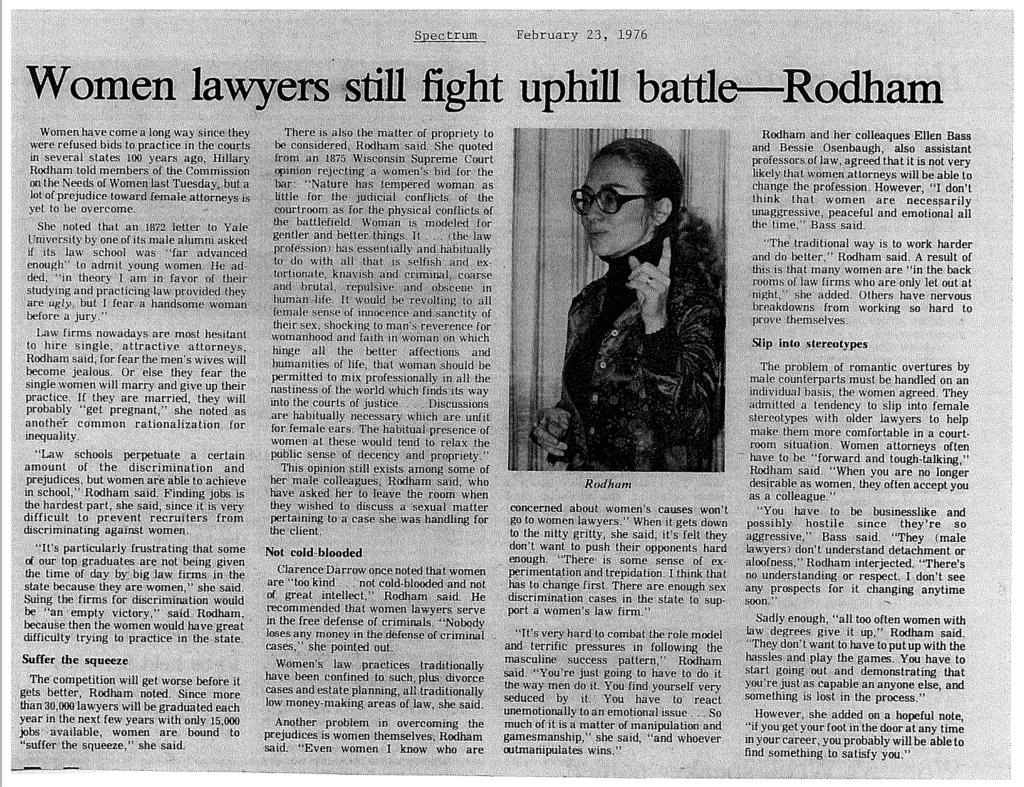 A note on Clinton's leave of absence to take a job on the Carter-Mondale campaign directing field operations: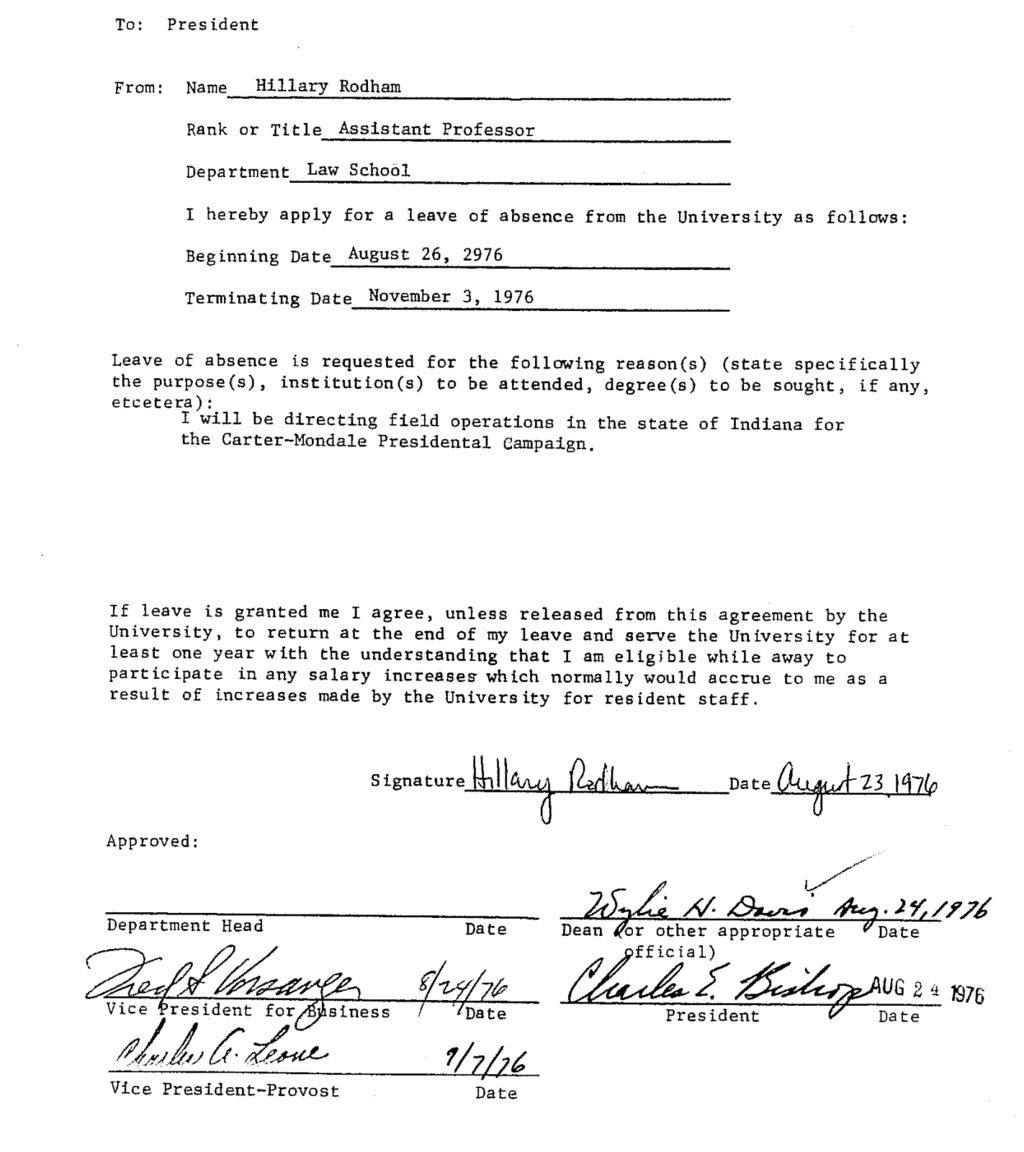 Clinton's human resources file: