Ohio Sen. Rob Portman: Trump Should Stop His "Rampage" Against John Kasich
"He's been a great governor and we need to pull together."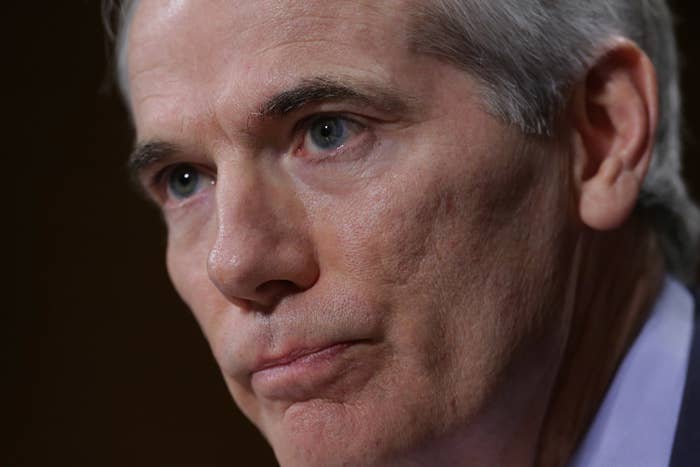 Ohio Sen. Rob Portman says it's time for Donald Trump to stop his "rampage" against Ohio Gov. John Kasich.
"Well, I don't think he should keep up any kind of rampage," Portman told WAKR radio in northeast Ohio on Tuesday. "I think, the fact is, John's an elected official in Ohio. The most popular statewide elected official. He's been a great governor and we need to pull together."
Portman said the Republican Party needed to come together to win the election and unite the country. Asked if Trump and Kasich would be "making peace," Portman said, "I don't know, but I suspect you'll see that."
Portman added that the choice between Clinton and Trump was "stark" and noted Kasich isn't supporting Clinton.

Kasich is not speaking in Ohio despite the convention being in his state. Trump campaign chairman Paul Manafort called his absence "embarrassing" this week.
On Monday evening, Trump blasted Kasich further for losing to him in the primary.
"He lost very very badly and maybe if I were in his position, I wouldn't show up either," Trump said on Fox News.