Obama Once Used Walmart Ties As A Wedge Issue
Today he nominated the head of the Walmart Foundation to be his budget chief.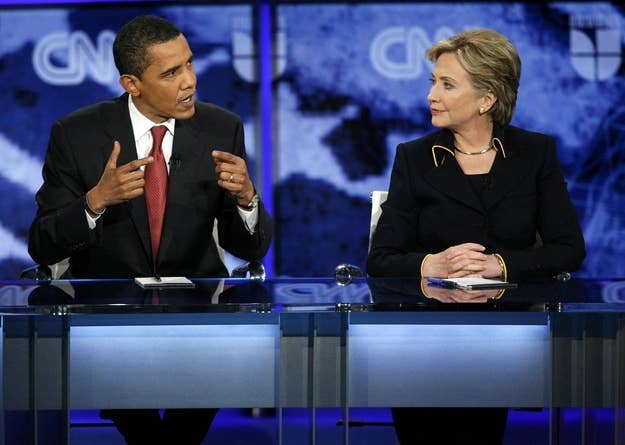 President Barack Obama nominated Sylvia Mathews Burwell, a one-time Clinton deputy-OMB director and current president of Walmart's charitable arm the Walmart Foundation, to be his next budget chief Monday.
But it was not long ago Obama was using ties to Walmart as a wedge issue attacking Hillary Clinton's service on the board of directors of the world's largest retailer.
"While I was working on those streets watching those folks see their jobs shift overseas, you were a corporate lawyer sitting on the board at Walmart," then-Senator Obama said to Hillary Clinton in a 2008 debate.
Bill Clinton defended his wife's service at Walmart saying it was "it was the right thing for her to do."
The Obama campaign responded through spokesman Bill Burton by saying, "if they want to defend her service to one of the least environmentally-friendly, least labor-union friendly companies in the country, they're welcome to do that."
While attacking Clinton for her ties to Walmart, the Obama campaign went further, posting a Clinton "fact check" page on their website with links to stories saying Clinton was silent on labor issues while on Walmart's board, that she did not improve the experience of female employees, that Walmart resisted unionization when she was a director, and that she did not "rock the boat on labor or gender issues while at Walmart."
During the 2008 campaign Michelle Obama quit the board of a Wal-Mart supplier eight days after her husband told an AFL-CIO forum in Trenton, NJ, "I won't shop there" while discussing the retail chain according to the Chicago Sun Times.