Obama Campaign's Flag Poster No Longer Appears In Store
An Obama for America flag print that was released last week no longer appears in the campaign stores.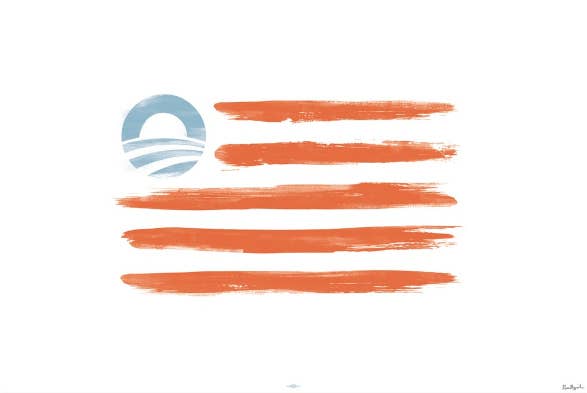 The item, known as "Our Strips: Flag Poster" redesigned the American flag using the Obama for America logo. The print was the target of conservative backlash last week.
A page where the flag was now returns as error page. A cached version of the website still shows the product but returns a error page when attempting to add the item to the cart. An Obama campaign aide says the item quickly sold out and that sold out items are automatically removed. However, a similar item to the flag print that was also sold out was not automatically removed and appears on the site with "out of stock" below it.