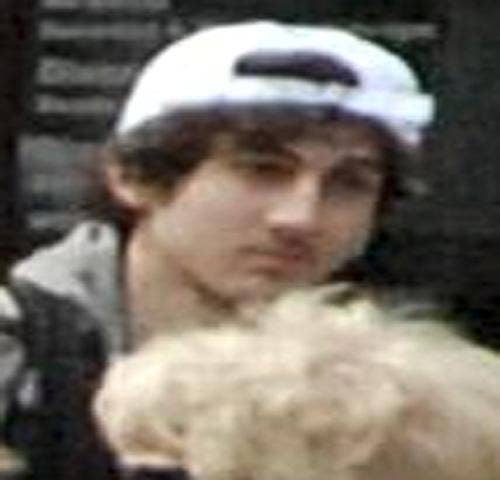 NBC News and the Associated Press reported Friday morning that the suspects in the Boston Marathon attack are two men from the Russian region of Chechnya, not a missing Brown University student who was the subject of intense speculation on social media.
NBC's Pete Williams initially reported that "Authorities say these people came from overseas ... had overseas military training [and have] been here about a year." But according to further reporting from BuzzFeed and other outlets, the men — brothers 19-year-old Dzhokhar Tsarnaev and 26-year-old Tamerlan Tsarnaev — had lived in the United States with their family for several years.
The 19-year-old brother, Dzokhar Tsarnaev, is as of Friday morning still at large.
Chechnya, in the Caucuses Mountains of southern Russia, was the site of a bitter civil war in which Vladimir Putin's forces leveled much of the capitol city. Much of a generation of young men were killed in the conflict, which ignited in 1999. Many young Chechens were also radicalized by the conflict, in which Islamic radicals were among those joining the Chechen cause.
"There's been a lot of speculation that one of these suspects is a student that went missing from Brown," Williams said, dismissing the speculation.
That speculation reached a fever pitch when police officers mentioned 22-year-old Sunil Tripathi and another man on the police scanner in the early hours of Friday morning. His name had surfaced on Reddit Thursday night.
Tripathi was last seen on March 16 on a surveillance camera after leaving his apartment at 1:33 a.m., and his family has been frantically searching for him for a month.
There is no evidence tying Tripathi to the bombings.
Tamerlan Tsarnaev died after a shoot-out with police in Watertown early Friday morning, while the Dzhokhar, who wore a white hat the day of the Boston bombing, remained at large, the Boston police commissioner confirmed on Friday morning.
The Associated Press also intially reported that the two men had lived in the United States for about a year.
The alleged connection between Tripathi and the Boston bombing was first made by users on the website Reddit, a fact that was noted by journalists on Twitter when Tripathi's name was mentioned on a Boston police scanner. WKYC, NBC's Cleveland affiliate, also named Tripathi a suspect in a report Friday.
Reddit users flagged tweets from a woman who said she went to high school with Tripathi saying she recognized him in photos.
"I don't want the person in the photo to be Sunil Tripathi. I really don't. I hope with all of my heart that it's not him," the woman, Kami Mattioli, tweeted.
Mattioli didn't return a request for comment.
Tripathi grew up in Bryn Mawr, Pennsylvania, and had been living in Providence since 2008. According to CBS News, he was on approved leave from the Ivy League school, where he was a philosophy major in the class of 2013. The FBI joined the search to find Tripathi in March.
The Brown Herald reported Tripathi was last seen wearing "a black jacket, blue jeans and a Philadelphia Eagles cap," and that Tripathi weighed 130 pounds and was 6 feet 2 inches tall. Tripathi left his apartment without his wallet and cell phone. ABC News reported that he was "possibly depressed and left home without any of his belongings."
A Facebook page dedicated to finding Tripathi was taken down by his family late Thursday night after suspicions about his involvement in the Boston bombing were posted on Reddit. The Facebook page was flooded with comments that were quickly deleted before the page was taken down.
The family also ran a @FindingSunny Twitter account to spread the word of their search for Tripathi. The most recent tweets are from earlier on Thursday, three days after the bombing. Two tweets sent on Monday mentioned the Boston Marathon — another piece of "evidence" in what could be the latest in a series of efforts online to put together patterns where, perhaps, there were none.
Meanwhile, on the subreddits relating to the Boston investigation, Reddit users have been congratulating themselves for finding Tripathi.
"Fuck political correctness, good job reddit," wrote one commenter. Said another: "Wow, just wow. And a Redditor was the one who made the connection to begin with. Internet FTW."
Update:Tripathi's family responded in a statement:
A tremendous and painful amount of attention has been cast on our beloved Sunil Tripathi in the past twelve hours.

We have known unequivocally all along that neither individual suspected as responsible for the Boston Marathon bombings was Sunil.

We are grateful to all of you who have followed us on Facebook, Twitter, and Reddit—supporting us over the recent hours.

Now more than ever our greatest strength comes from your enduring support. We thank all of you who have reached out to our family and ask that you continue to raise awareness and to help us find our gentle, loving, and thoughtful Sunil.
Two more photographs of the suspect.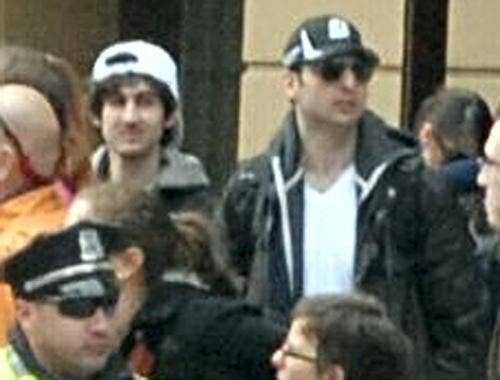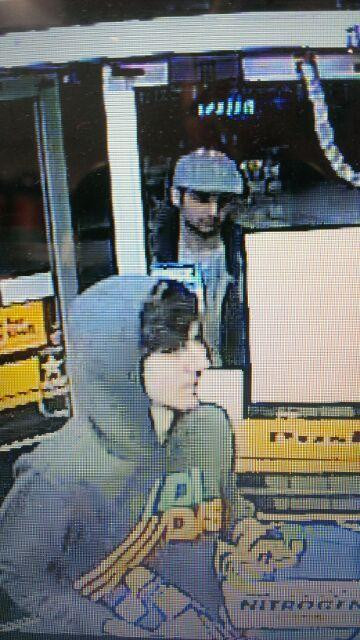 A photograph of Tripathi, who is NOT a suspect, but who is missing.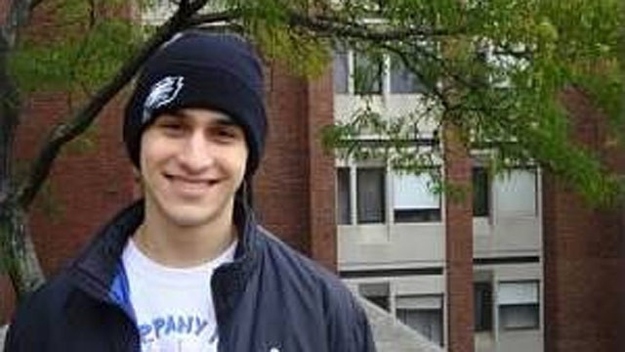 UPDATE: This story has been updated to include the most recent reporting on the case. [4/19/13 -- 11:08 a.m.]