Montana Is No Longer On The Democratic Senatorial Campaign Committee's "Races" Webpage
Gone, but not forgotten.
The state of Montana has disappeared from the Democratic Senatorial Campaign Committee's "races" webpage. A sign that national Democrats could be throwing in the towel on a Senate seat they once thought they could hold.
Current Democratic Sen. John Walsh, who was tapped to replace Ambassador Max Baucus' empty, seat dropped out of the race in recent weeks following reports by the New York Times that he plagiarized a quarter of his master's thesis.
The last archive from July 4th shows Walsh listed on the races page:

The space it occupied between Mississippi and New Hampshire is now blank.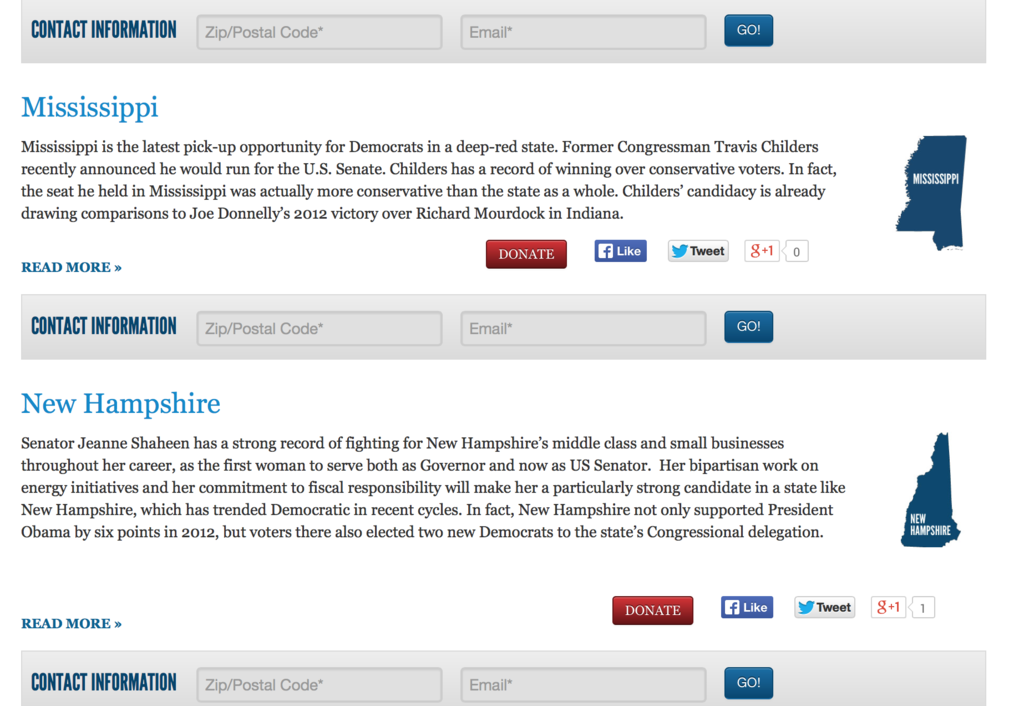 A DSCC spokesman told BuzzFeed "the party is selecting a nominee this month and we are monitoring the race."