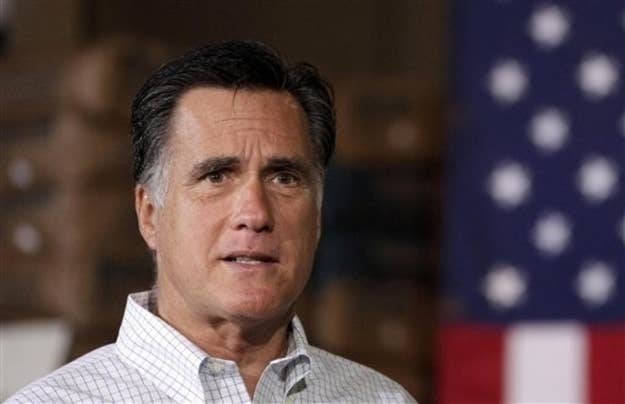 It's a little reported anecdote, but in 1981 presumptive Republican Presidential nominee Mitt Romney was arrested for disorderly conduct. The issue of Romney's arrest first came to light during his 1994 Senate run against incumbent Senator Ted Kennedy, appearing at an unfortunate time while Romney was running ads talking to police officers with sirens in the background, promising to be tough on crime
According to what Romney told the Boston Globe in 1994, he had taken his family off to Wayland, Mass.'s Lake Cochituate, about an hour outside Boston, for a summer excursion. As Romney prepared to put his family boat into the water, a park officer told Romney not to launch because his license appeared to have been painted over. The officer told Romney if he put his boat into the water he would face a $50 fine.
Romney felt that his license was still visible and decided to ignore the order from the officer and pay the fine.
"I figured I was at the state park with my kids. My five kids were in the car wondering why we weren't going out in the boat, so I said I'd launch and pay the fine," Romney said in 1994.
Romney said the officer didn't tell him not to launch his boat, just that he would face a fine for doing so.
"I was willing to pay the fine. But if he had said don't launch the boat and not mentioned the fine, I would not have done it," Romney said.
After Romney put the family boat into the water, the officer reappeared visibly angry and arrested Romney for disorderly conduct. Romney was handcuffed on the scene, taken to the local police station, and booked.
"There I was, dripping wet in a bathing suit," Romney told the Globe. A magistrate let him go without bail.
Several days later, Romney appeared in Natick District Court and threatened to sue the arresting office for a false arrest. The charges were dropped and sealed at Romney's request.
"He did not have the right to arrest me because I was not a disorderly person. This was an obvious case of false arrest," Romney said. "The officer obviously agreed because he agreed to dropping the case."