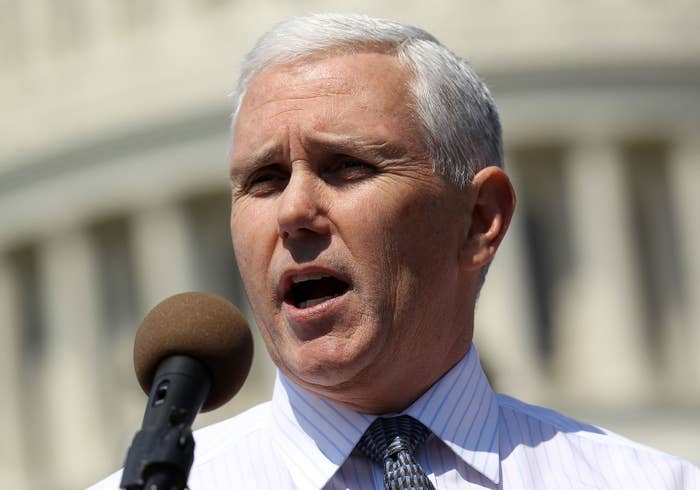 Speaking the Republican National Convention on Thursday night, Trump called the North American Free Trade Agreement "one of the worst economic deals ever made by our country or, frankly, any other country."
His running mate, Mike Pence, however, has been a major advocate for NAFTA, and pushed for similar trade agreements to be arranged between the U.S. and other countries in the 2000s.
"America wins when we trade and export and import," Pence said in comments to The Republic local news on expanding NAFTA in 2003. "And the world wins."

CAFTA, passed in 2004, expanded trade agreements with several Central American countries. In 2002, Pence argued trade deals had created 20 million jobs in the United States.
When running for his seat in 2000, Pence listed on his campaign website a plethora of pro-trade agreement policy statements.
"Congress should continue to support NAFTA and GATT," his page read. "Congress should renew fast track trading authority with the new Administration. Congress should press the Administration to negotiate lower trade barriers across a broad range of sectors of the economy. Congress should support efforts to continue to pursue opening of markets to China but should grant Normal Trade Relations status on a year to year basis."
"Congress should pursue free trade agreements with England and the European Union. Congress should pursue a Free Trade Agreement of the Americas."
Pence's support for NAFTA goes back to its inception. In 1995 he railed against what he called NAFTA conspiracy theorists who were saying it would implement a one-world government.