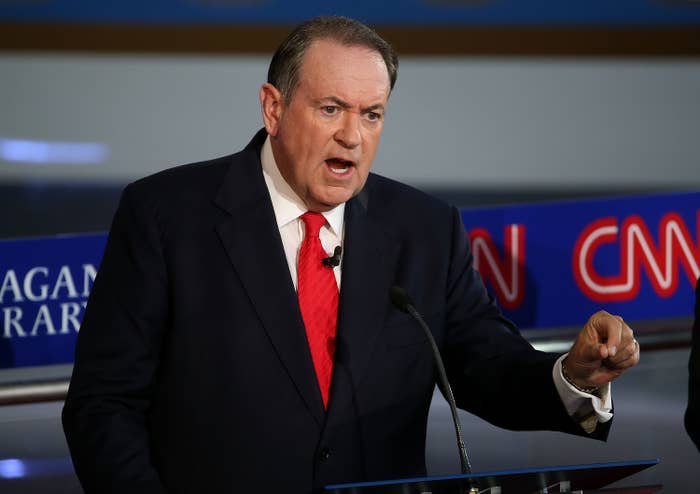 Former Arkansas Gov. Mike Huckabee took a shot at Republican House Majority Leader Kevin McCarthy for saying that the House Select Committee on Benghazi hurt former Secretary of State Hillary Clinton's poll numbers.
"For many of us it's been incredibly frustrating to watch this investigation be turned into political football. Whether it's by the left, claiming it's just a partisan attack to harm Hillary Clinton's poll numbers or by the right like Rep. Kevin McCarthy's unforced error that handed that talking point to the Democrats on a silver platter," Huckabee stated on the Huckabee Exclusive podcast on Wednesday evening.
Clinton is testifying today before the House Select Committee on Benghazi.
McCarthy made the comments amid a media blitz during his campaign to be House Speaker. McCarthy abandoned for speaker his bid days later.
"Everybody thought Hillary Clinton was unbeatable," McCarthy said to Sean Hannity. "But we put together a Benghazi special committee, a select committee. What are her numbers today? Her numbers are dropping."
The former Arkansas governor then took aim at Clinton, saying "she may cackle over Benghazi or rail, 'at this point what difference does it,'" but said finding out the truth of what happened was important.
Take a listen: