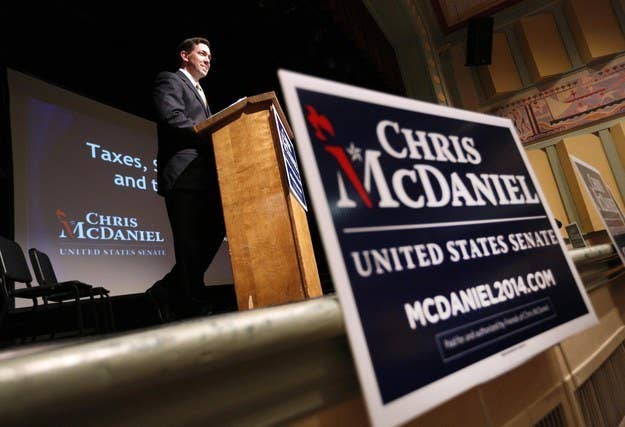 The strange and ugly Mississippi Republican Senate primary turned tragic when Mark Mayfield was found dead Friday. Mayfield was a lawyer and board member of the Central Mississippi tea party and one of the alleged conspirators in the case surrounding the break-in and photographing of incumbent Mississippi Sen. Thad Cochran's bedridden wife in her nursing home.
Mayfield's death was an apparent suicide, according to reports.
On Twitter, one high-level McDaniel staffer, policy director Keith Plunkett wrote:
The McDaniel campaign repeatedly denied being involved with the photographing of Cochran's wife.
BuzzFeed previously reported Wikipedia edits tied Plunkett to Richard Sager one of the other three men arrested in the break-in.
Cochran bested McDaniel in a primary runoff Tuesday to secure the Republican Senate nomination in Mississippi.
McDaniel has refused to concede and is currently weighing challenging the results.