McConnell Says GOP Has Plan B For Obamacare Subsidies But He Can't Share It: "We'll Let You Know"
Senate Majority Leader Mitch McConnell McConnell says that Republicans will unveil their plan if and when the Supreme Court decides that subsides are not permitted for people using the federal exchange.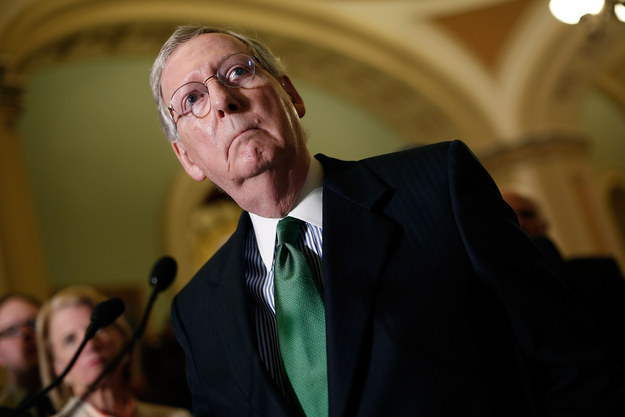 Senate Majority Leader Mitch McConnell says Republicans have a plan should a Supreme Court decision end subsidies for people in states that rely on federal health insurance exchanges.
"Yea, we'll have a plan that we think makes sense for the American people," McConnell told Kentucky radio host Joe Elliot on Monday during a discussion of the King v. Burwell case.
When asked if he would share details of the Republican plan, McConnell replied, "Uh, no. We'll let you know."
The Supreme Court is expected to issue a decision in the case in the coming weeks on whether the Affordable Care Act prohibits subsidies for people using the federal exchange. The government is arguing the law does allow for subsidies under the federal exchange.
McConnell said a Republican plan depended "on the outcome of the decision," adding it would not affect Kentucky, which has a state-run exchange.
"It would effect a number of other states which chose not to create exchanges because they didn't like the new health care law and so it will require, if the plaintiff is successful, require some addressing of the issue and if that were to happen we will be ready to announce our proposal," he said.
McConnell added he thought Obamacare is a "terrible law" and is "the single worst piece of legislation passed in our country in the last half century and the dumbing down of the American health care has been a disaster."
Here's the audio: