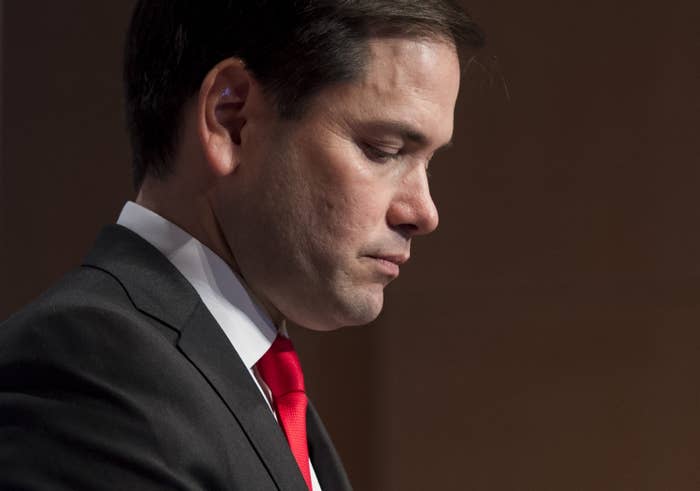 Marco Rubio on Monday addressed the armed standoff at a federal building in Oregon, saying the occupiers "can't be lawless" and should instead pursue lawful channels to change policy.
A small militia is occupying the headquarters building at the Malheur National Wildlife Refuge in rural Oregon as part of a protest against the federal government and the impending imprisonment of two Oregon ranchers.
"Let me just say, first of all, you've got to follow the law," the Florida senator and Republican presidential candidate said on Iowa radio station KBUR Monday morning. "You can't be lawless. We live in a republic. There are ways to change the laws of this country and the policies. If we get frustrated with it, that's why we have elections. That's why we have people we can hold accountable."
Rubio said that he did agree, however, that the federal government did control too much land in western states.
"And I agree that there is too much federal control over land especially out in the western part of the United States," he continued. "There are states for example like Nevada that are dominated by the federal government in terms of land holding and we should fix it, but no one should be doing it in a way that's outside the law. We are a nation laws, we should follow those laws and they should be respected."