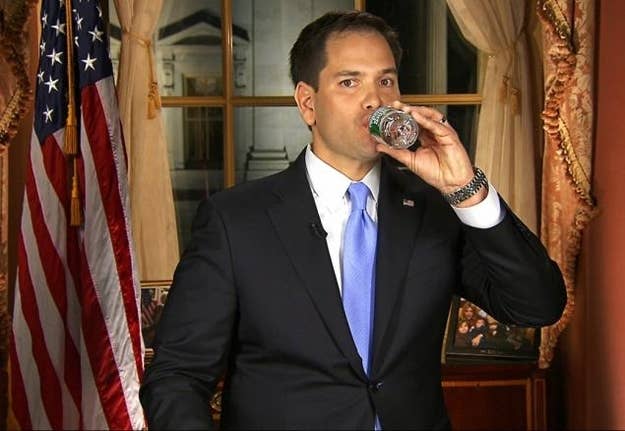 When Marco Rubio paused to take a sip from a water bottle during his response to the State of the Union this week, it become an instant viral sensation. The Florida Senator has now capitalized on the moment to raise more than $100,000 for his Reclaim America political action committee by selling branded water bottles.
A source close to Rubio tells BuzzFeed that the water bottles, which were sold on the senator's PAC website to anyone who makes a donation of $25 or more, sold like hotcakes. In the period since they went on sale Wednesday, more than 3,100 of the PAC's "Marco Rubio Water Bottles" have been sold.
"Send the liberal detractors a message that not only does Marco Rubio inspire you…he hydrates you too," the donation page reads.
Rubio has made light on the incident in interviews following his speech Tuesday saying during an appearance on Good Morning America that "God has a funny way of reminding us that we're human."