Paul LePage, the controversial and outspoken Republican governor of Maine, endorsed Donald Trump on Friday.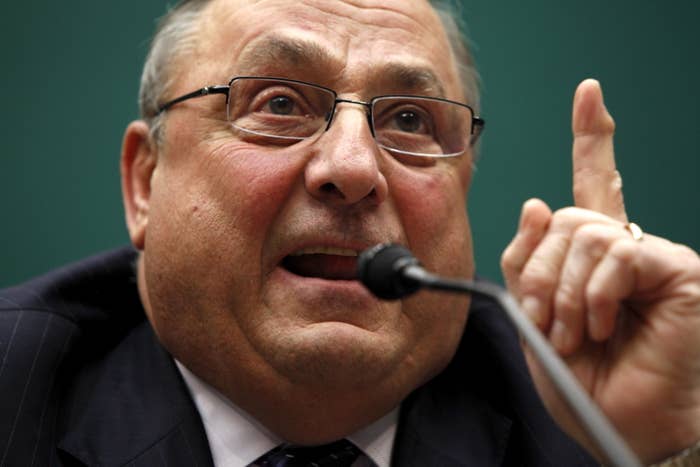 "The American people are not going for a governor this year, so I am gonna endorse Donald Trump and the reasons why are very similar: I was Donald Trump before Donald Trump became popular," LePage said on the Howie Carr Show. "So I think I should support him because we're one of the same cloth."
"I really think that he's a businessman, I'm a businessman," added LePage, saying pundits wrote off his re-election campaign as well.
LePage said Ted Cruz and Marco Rubio, both senators, created gridlock, noting, "the Senate is the problem."
"We talked about it yesterday, we planned it out," said LePage, of endorsing Trump, along with New Jersey Gov. Chris Christie who similarly endorsed Trump on Friday. "No, I'm kidding, we had been talking this week about the future of country. We're very, very concerned about the future our country. I think Donald Trump is outspoken, he's out there."
LePage suggested Trump read, Team of Rivals, about the administration of Abraham Lincoln, saying he could add Scott Walker, John Kasich, Chris Christie, and others to an administration.
"I think he could be one of the greatest presidents ever if he sits down and he puts together a good team," said LePage. He added he was also reading A People's History of the United States.
LePage said he had yet to speak to Trump and waited to endorse after what he called Christie's "murder-suicide" after the New Hampshire debate between him and Marco Rubio.