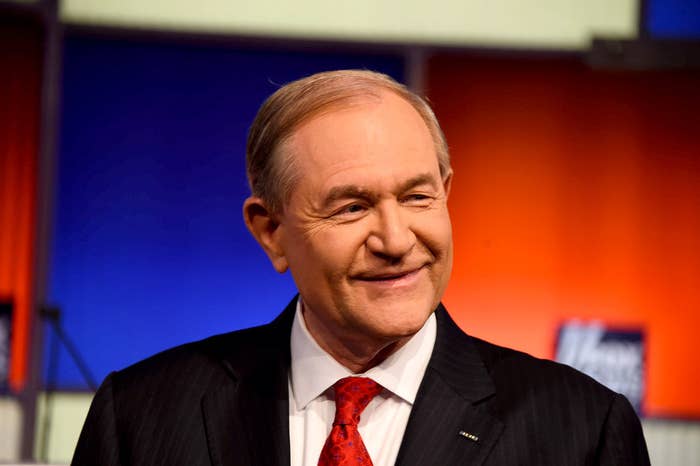 Republican presidential candidate and former Virginia Gov. Jim Gilmore isn't sweating getting 12 votes in the Iowa caucuses, saying he didn't expect to compete there.
Gilmore defied his own expectations in Monday nights GOP caucus. "If I get one vote, frankly, in Iowa, I'll consider it a victory," he said last Friday.
Speaking with BuzzFeed News on Tuesday, Gilmore said he wasn't surprised he only received 12 votes.
"We're talking figuratively here. I obviously understand what 12 votes means in Iowa. Don't think I don't understand that," Gilmore said. "Here's the point: What I was trying to communicate, and I'm gonna communicate it you again, was that I chose strategically not to participate in Iowa."
"I'm not surprised it was 12," he continued. "We did not recruit any representatives. We did not go out in the community. We did not ask for the vote. To the contrary, in the debate I actually made it clear to everybody in America that I was not participating in Iowa. So I don't feel bad getting 12 votes because I wasn't trying to get 12 votes."
Gilmore said they weren't trying for even a single vote in Iowa.
"Of course, if you're in the race, obviously, then people want to list you and say, 'Golly gee willikers, you must not be acceptable because you only got 12 votes.' We weren't trying to get 12 votes in Iowa."
The former Virginia governor said New Hampshire's first-in-the-nation primary would be a big test for him.
"We can't predict how it's gonna come out, but we are trying to win votes in New Hampshire," he said.
Gilmore, who said he does his own tweeting, said he anticipated going on to South Carolina and farther after New Hampshire's results.