IRS Figure At Center Of Scandal Warned Others To "Be Cautious About What We Say In Emails"
"I was cautioning folks about email and how we have had several occasions where Congress has asked for emails."
An IRS official at the center of the scandal surrounding the targeting of conservative groups apply for tax-exempt status for extra scrutiny warned others "be cautious about what we say in emails."
Lois Lerner, who until 2013 was the director of the IRS Exempt Organizations Unit, noted in an email to another colleague, asking about whether certain types of communication was searchable, that Congress had on "several occasions" asked for email records.
Lerner took the Fifth Amendment before Congress to avoid testifying on the scandal, an action her lawyer maintains was to avoid being bullied.
Here's Lerner's email, released by the House Oversight and Government Reform Committee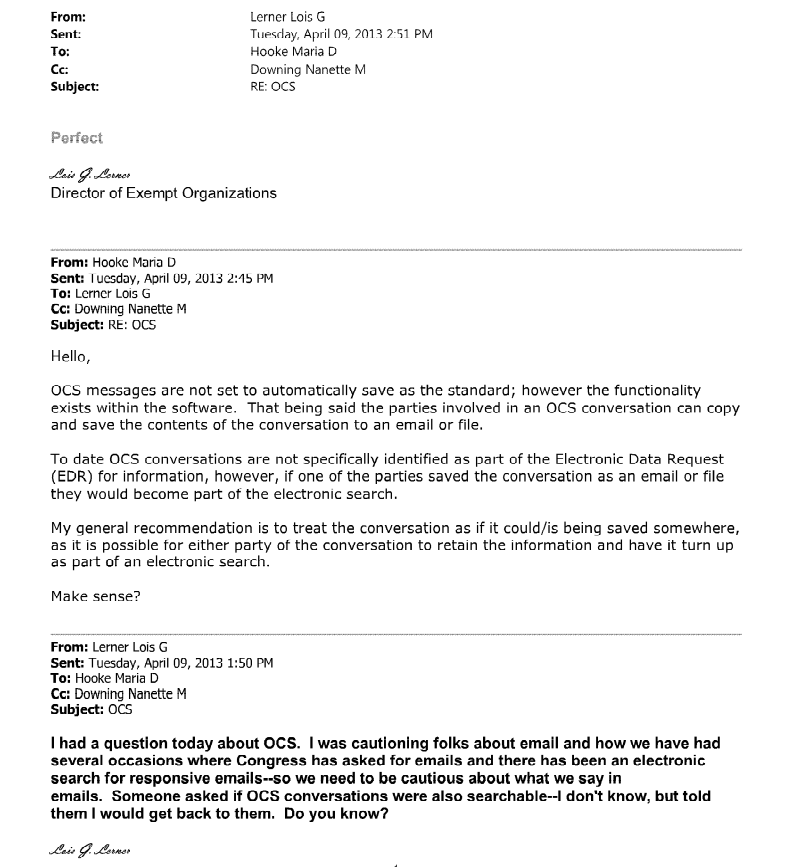 Most recently, emails surfaced showing Lerner suggested referring Republican Sen. Chuck Grassley or a group that was paying him to speak for an audit after accidentally receiving an invitation to an event that was meant for Grassley. After discussion, the IRS did not make any referral.
House Oversight and Government Reform Committee has also been investigating missing emails related to the IRS scandal.