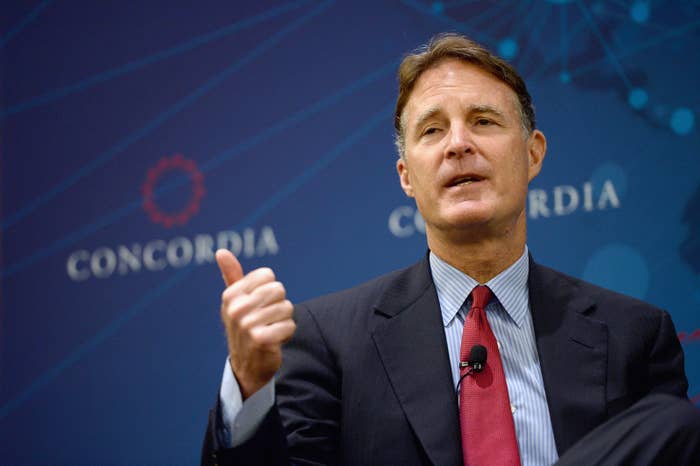 Democrats in Indiana are currently fending off attacks on their candidate, former Sen. Evan Bayh, for his decision to reside in Washington, DC, and work for a K street law firm when he left the Senate in 2011.
In 2012, however, Democratic operatives in the state attacked Republican Sen. Richard Lugar for living in a million-dollar home in Virginia. One of the operatives who criticized Lugar in 2012 is currently Bayh's spokesperson.
"Sen. Lugar is focused on convincing Hoosiers that living in Virginia is legal," Ben Ray, Bayh's current spokesperson, wrote in a now-deleted tweet from 2012. "He has spent no time convincing us it's right."

Several other tweets blasted Lugar for living in a million-dollar home in Virginia. Bayh's main residency since retiring from the Senate has been a million-dollar plus home in the Washington D.C. area.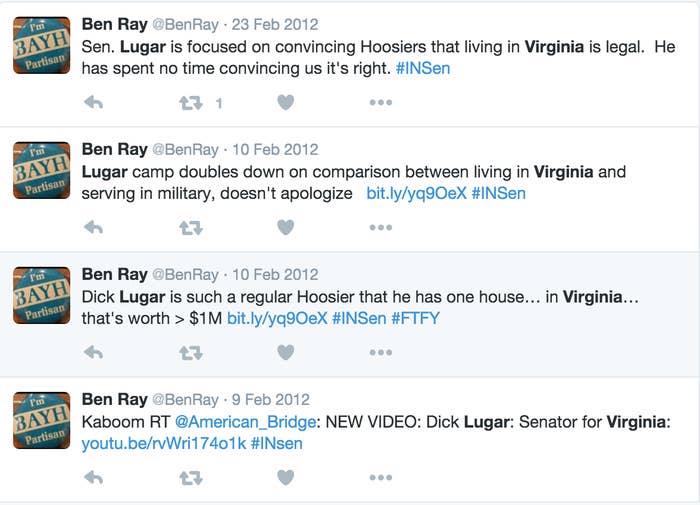 In a series of tweets, the Indiana Democratic Party also criticized Lugar for living in Virginia, sharing a link to a site from the Democratic super PAC American Bridge called "VirginiaisforLugars.com."
Lugar eventually lost his primary in 2012.
Bayh is now facing residency questions of his own. While the former senator and governor has insisted that he maintained ties to Indiana after he left Congress, a CNN report showed Bayh listed his DC home as his primary residence on several documents. Another report found his voter registration inactive in the state. Bayh maintains a condo in the state.
BuzzFeed News reported last week that Bayh moved his namesake charitable foundation's address in 2011 to the DC K Street law firm he joined shortly after leaving the Senate.
Below are the 2012 tweets from Ray and the Indiana Democrats attacking Lugar: