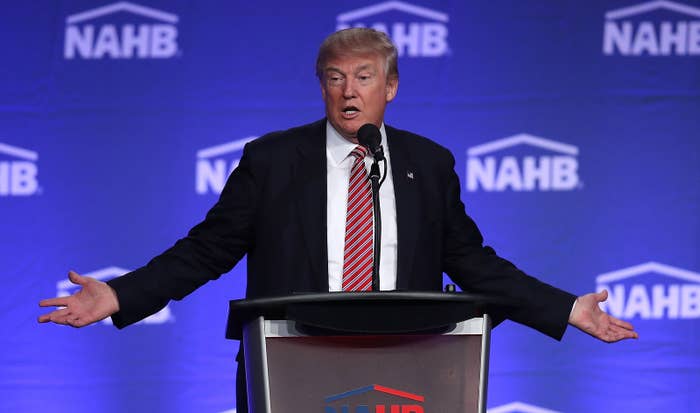 In a late 2007 interview with Howard Stern, Donald Trump said he was pushing for Hillary Clinton win the 2008 Democratic primary calling her a good friend of his for whom he'd hosted fundraisers.

"Well, it's gonna be between Rudy (Giuliani) and Hillary in my opinion," Trump said. "I don't know, it's gonna be a very tough race."
"Who are you gonna vote for?" asked Stern.
"I don't want to comment yet because they're both very good friends of mine," responded Trump. "They're both very, very good friends of mine. They're both great people."
Trump also conceded he thought the economy did better under Democrats.
"You know, it's very interesting with Democrats. Democrats get it. Business does very well, although in theory they're not good for business," he said.
When Stern asked Trump if he'd ever hosted a fundraiser for Hillary Clinton, he responded he did.
"I did, yes, I'd like her to win on the Democratic side, Rudy to win on the Republican side," he said. "And then I have to make a decision. But they're both great people. I think they're both gonna win and it's gonna be interesting to see what happens."