Charlotte Mayor's Bizarre FBI Indictment Says He Took Bribe To Make Feminine Hygiene Product
Patrick Cannon allegedly took over $48,000 in bribes from undercover FBI agents. Details on what exactly the mysterious feminine hygiene product did remain unknown.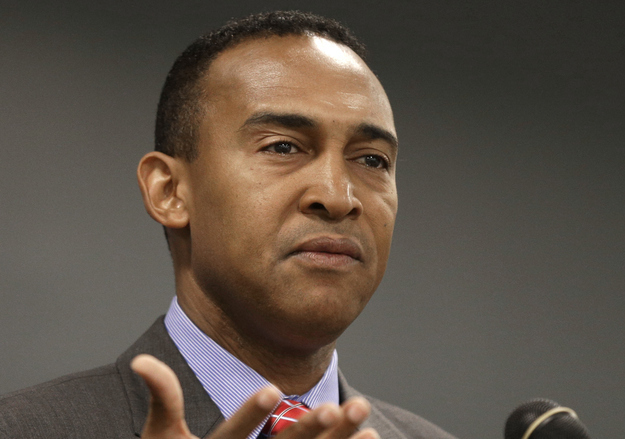 Democratic Charlotte Mayor Patrick Cannon was arrested Wednesday and accused of taking bribes totaling more than $48,000 from FBI agents who posed as real estate developers doing business in Charlotte.
Cannon stands accused of accepting a bribe of $12,500 dollars from an undercover FBI agent, which Cannon wanted to use to develop a feminine hygiene product called "Hers." Cannon agreed to accept the "zero percent return-on-investment" money for "Hers" in exchange for offering the FBI agent assistance with zoning and obtaining a permit to open up a nightclub.
Cannon and the FBI agent had dinner together in December of 2012. At the dinner Cannon asked the FBI agent to invest in "Hers." The agent said he would do so in return for help with zoning and getting a nightclub permit, according to the FBI.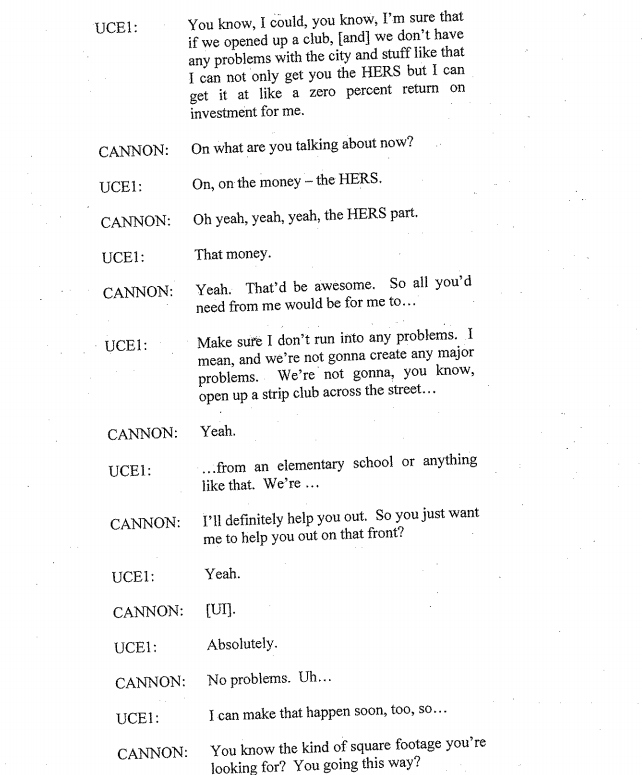 Cannon then provided the undercover FBI agent with a PowerPoint presentation and spreadsheets about investing in "Hers" in early January. The cost of a "Hers" container was $12,500 according to the FBI.
Next, Cannon and the undercover FBI agent had a meeting where he accepted the cash and agreed to help with zoning and permiting.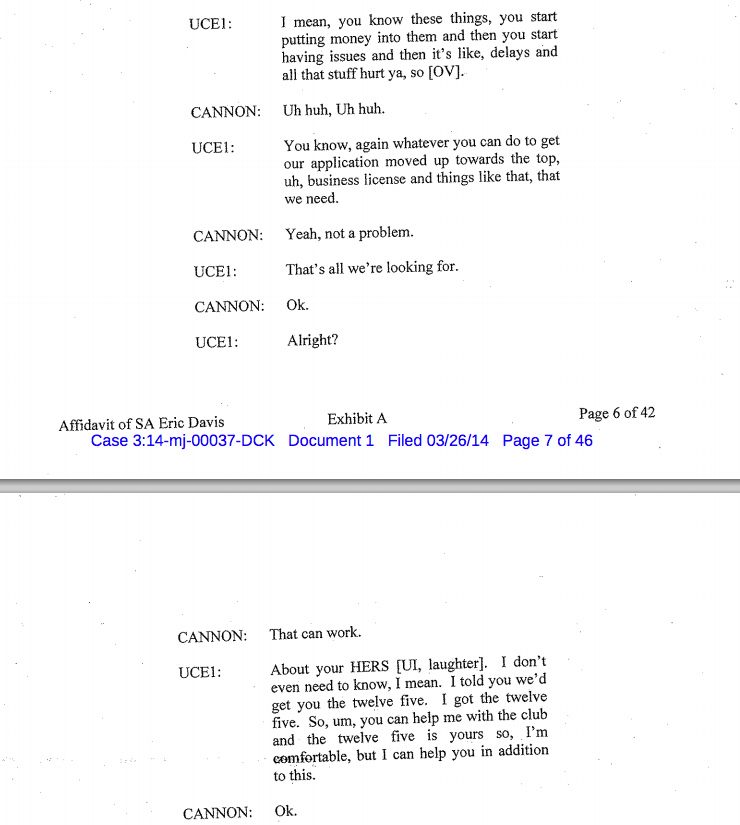 According to the indictment, at the meeting where Cannon accepted the cash he "looked nervously" at the window after accepting the cash.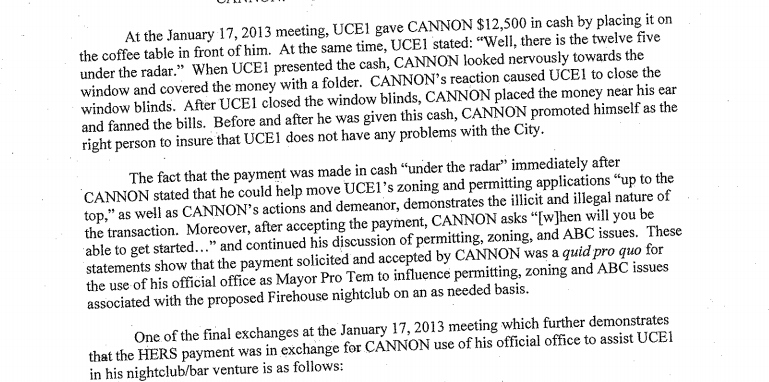 Cannon then called the undercover FBI agent the next day to say the money was a business investment not linked to helping with a permit. Cannon offered to return the money.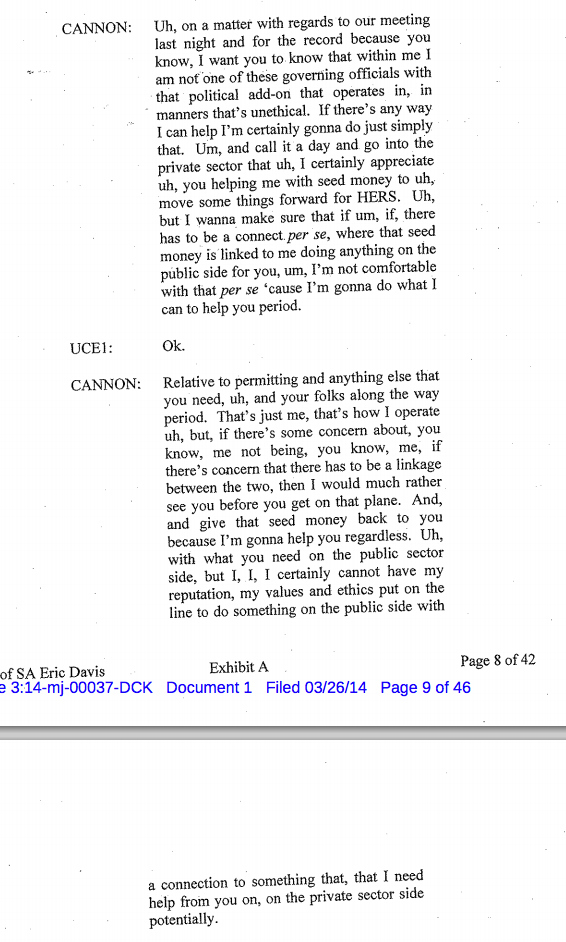 Cannon then said he was "not one of those Chicago or Detriot type, uh, folk" when offering to return the cash payment for "Hers."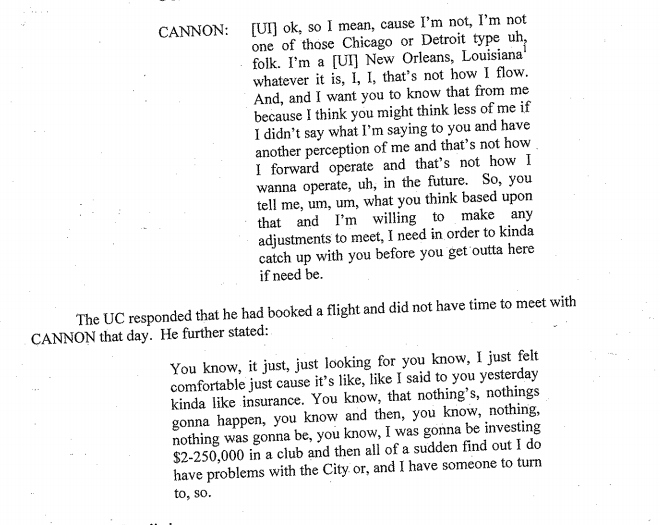 According to the indictment, however, Cannon never returned the money or discussed "Hers" again after offering to return it.