Here Are All The People Who Still Love Dick Cheney
Conservatives roasted former Vice President Dick Cheney at a New York City event sponsored by the conservative Commentary magazine Monday night. Co-chairs of the program included Rupert Murdoch with roasts by Scooter Libby, Donald Rumsfeld, and Joe Lieberman.
The program for the event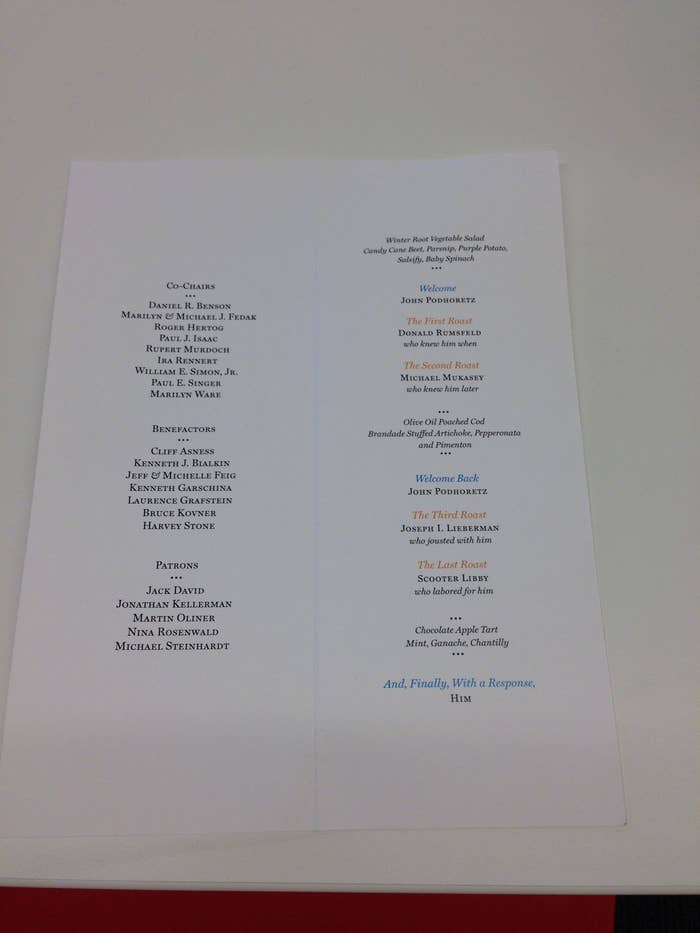 This is the mug attendees received.