Fox News host Eric Bolling made the startling claim on Tuesday that there were reports of Muslims in New Jersey being given advance notice of the Sept. 11, 2001, terror attacks so they could watch the attacks from their rooftops.
The claim is a new spin on Donald Trump's — false — insistence that New Jersey Muslims celebrated the attacks.
"I remember specifically the news reports about Jersey City. They said people were on the roofs watching the planes fly in. They were tipped off prior to the thing," Bolling said. "And this was a narrative that was going on. I remember video. I don't remember if it was Pakistan or Paterson."
Bolling, a former commodities trader, said it is ultimately inconsequential whether "thousands" of American Muslims cheered the attacks or whether "a handful" did.
"There were claims that his group, his whole mosque, was cheering the planes actually, finally, doing what he tried to do in 1993. Whether or not it was a thousand, thousands, a few hundred, a handful. Who cares, there were Muslims," he added before being cut off to cries of "I care" from his co-hosts.
The comments were quickly shared by Trump campaign aide Dan Scavino on his Twitter account:
I then noted the comments in a series of tweets.
And then Bolling kind of lost it.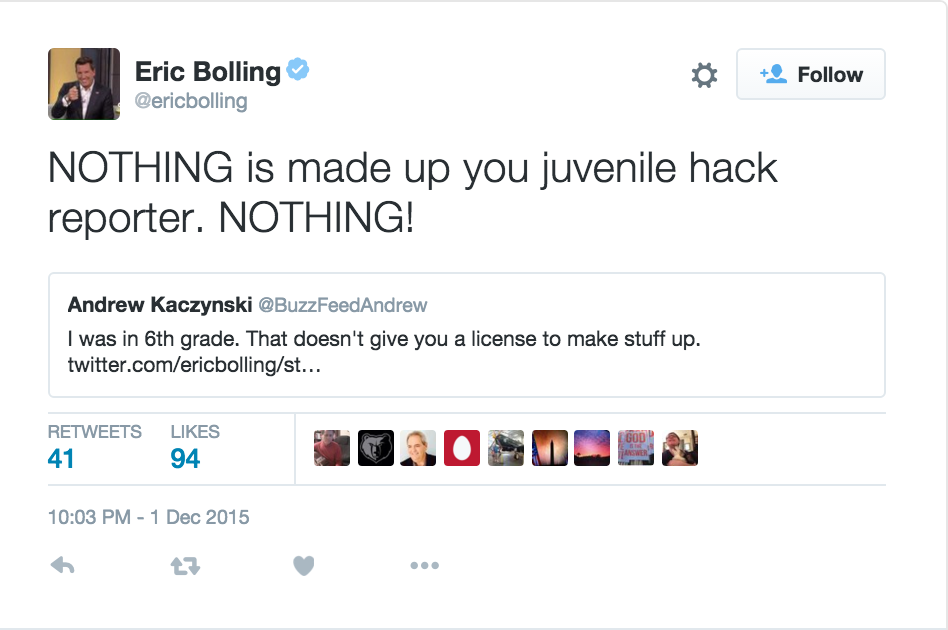 Bolling then linked to a Fox News article from 2001 to back up his claim.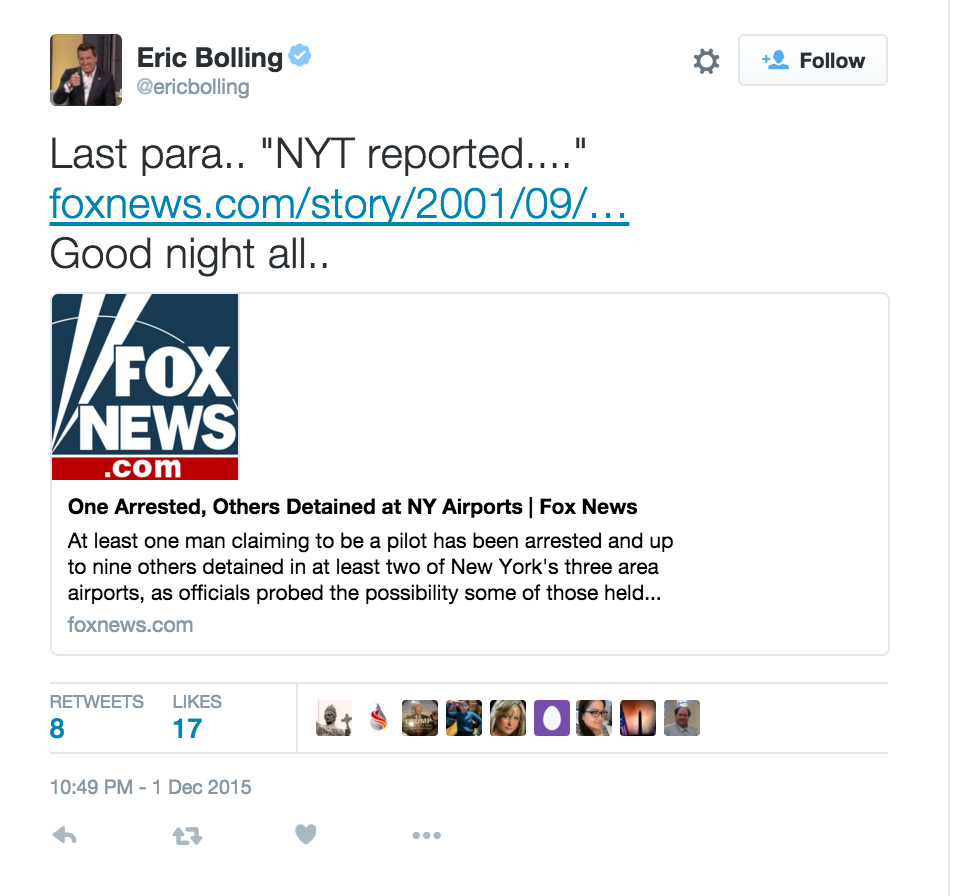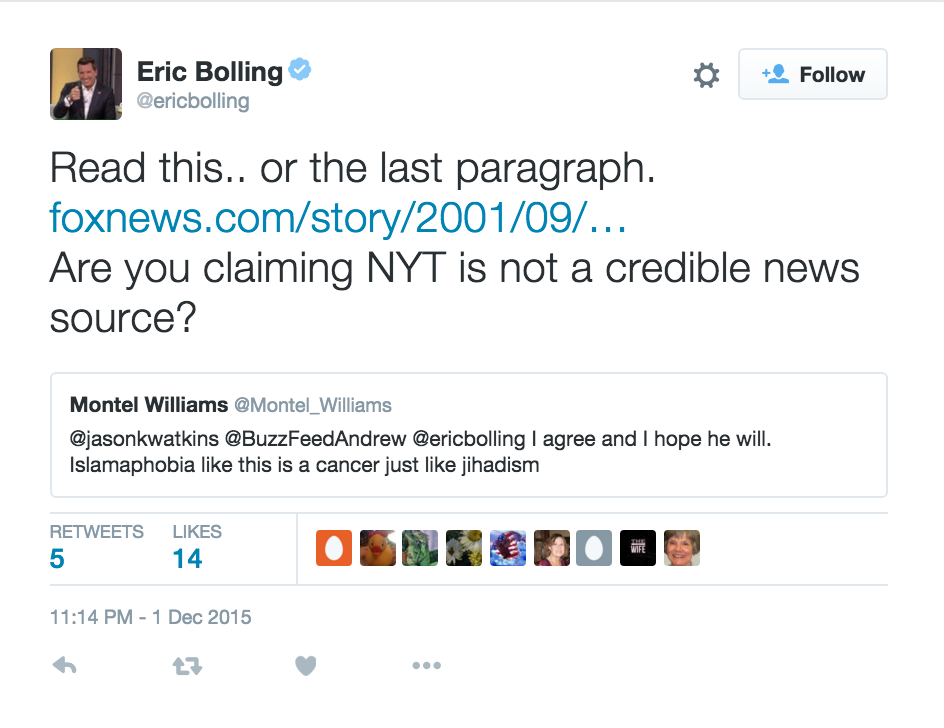 But the line he was citing was in fact at the center of a different false conspiracy theory — one claiming that Israelis had advance knowledge of the attacks:
From the Fox News article he linked:
Other Leads

Fox News has confirmed that 2 weeks ago, American Airlines issued a memo to their employees to be on alert for imposter pilots after burglars broke into flight crews' rooms in Rome, stealing uniforms and ID badges.

The New York Times reported Thursday that a group of five men had set up video cameras aimed at the Twin Towers prior to the attack on Tuesday, and were seen congratulating one another afterwards.
The line cited has been at the center of Sept. 11, 2001, conspiracies for years — usually, as a Google search shows, to claim Israeli involvement in the attacks.
The men detained, as ABC News reported, were Israeli, not Muslim, as Bolling claimed.