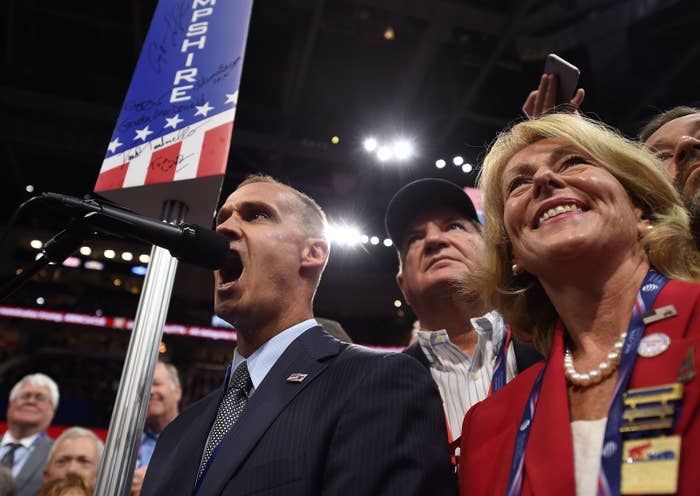 Former Trump aide Michael Caputo says former campaign manager Corey Lewandowski did a terrible job and hurt campaign chairman Paul Manafort at every turn.

"Corey Lewandowski was an inexperienced, horrible campaign manager," Caputo said on Kilmeade and Friends on Friday morning. "The worst decision Donald Trump ever made was hiring him. The best decision he ever made was getting rid of him. When he hired Paul Manafort 12 weeks ago — Paul Manafort's a volunteer by the way, completely volunteer — Paul Manafort came in to make the changes. Corey was stopping him. Basically sabotaging everything that Paul Manafort was doing for weeks and weeks and weeks."
Caputo, who earlier this year resigned from the campaign after celebrating Lewandowski's ouster on Twitter, continued, saying "I know, I was there, I was right there watching him screw Paul Manafort, every day and therefore, screwing his own candidate.
"So once he was able to shove Corey out of the way, fire him, summarily, everything started changing more rapidly. Corey Lewandowski was saying, 'Mr. Trump, you be yourself.' You can't win an election just being yourself. I don't care who you are."
Caputo said Trump being himself was enough to win the primary, but not the general.
"Gloves are off my friend," Caputo said when asked about Lewandowski saying Manafort should resign for the plagiarism scandal over Melania Trump's convention speech.
"Corey Lewandowski needs to go away," he concluded.