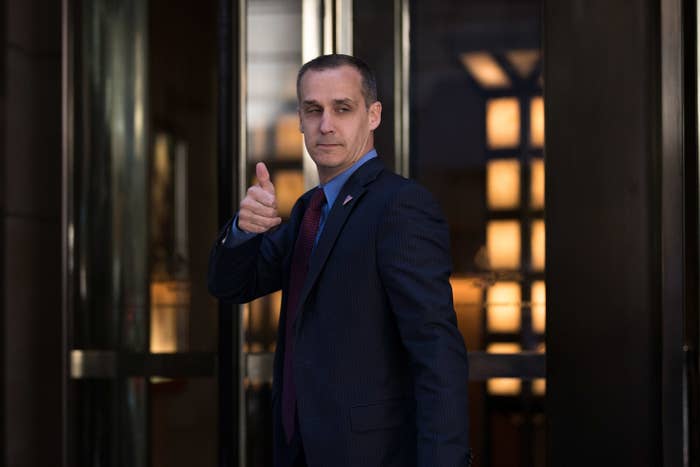 Corey Lewandowski was fired as Donald Trump's campaign manager due to the fallout over Trump's racial attacks on Judge Gonazalo Curiel, according to former Trump adviser Michael Caputo.
Caputo, who resigned from the campaign earlier this week after celebrating Lewandowski's ouster on Twitter, was asked on Kilmeade and Friends on Thursday if he thought the Trump campaign realized attacks on Curiel's heritage were a mistake.
"I think that we saw it just in the drop in the polls. We saw it in the lack of traction he was getting on his message," Caputo answered. "This judge has no business being on any kind of review of Donald Trump's Trump University. Absolutely, there's no question, but Donald Trump knows how to distill messages all the way down to the razor sharp points you'd see on a billboard."
"There was more subtly involved in this judge and Trump University that you needed more of a paragraph," Caputo continued. "I think that there are a lot of lessons learned all around. I think the leadership change came out of that as well. And you're gonna see a whole different campaign going forward."
Caputo resigned Monday after tweeting, "Ding dong the witch is dead!" after news broke of Lewandowski's firing. He said it was a mistake to send that tweet.