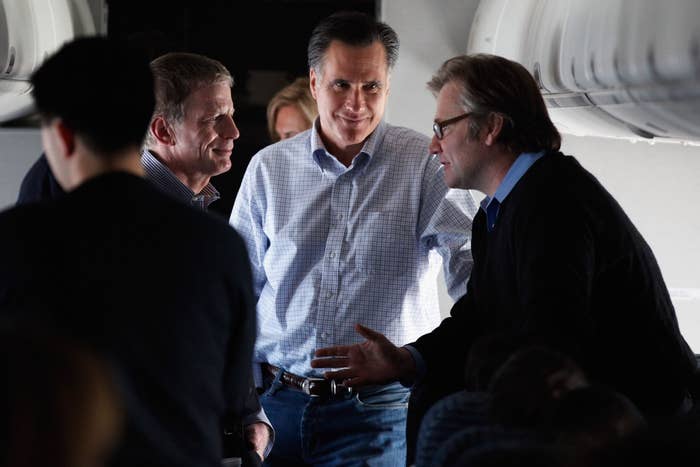 A former aide and senior adviser to Mitt Romney says he expects the former Republican nominee to address his anger with the direction of the party in his much anticipated speech on Thursday.
Eric Fehrnstorm, who noted that he hadn't spoken to Romney recently, said his earlier conversations with the former GOP nominee indicated that he was "discouraged and dismayed" by the party's direction.
"I do know from earlier conversations that he is discouraged and dismayed by the direction the party is going in, and that what he looks for in a candidate is someone with an even temperament who has the capability and the skills to guide the country particularly as it relates to our nation's foreign policy," Fehrnstrom told Boston Herald Radio on Wednesday. "He's made it clear, especially in the last few days, that he doesn't think Donald Trump is that person. So I suspect that's what he's going to be addressing in his speech tomorrow."
Fehrnstrom said he found it difficult to believe Romney would be announcing his candidacy, adding that he suspected no one would be able to catch Trump in the delegate count.
"I find it hard to believe," added Fehrnstrom, Romney would "parachute in on the premise that there's going to be an open convention."
Romney's speech is expected to be about the direction of the party and not an endorsement or announcement he's jumping in the race.