Fiorina Slams Cruz Campaign, Iowa Radio Host Over "Full Vagina" Comment
"V as in victor."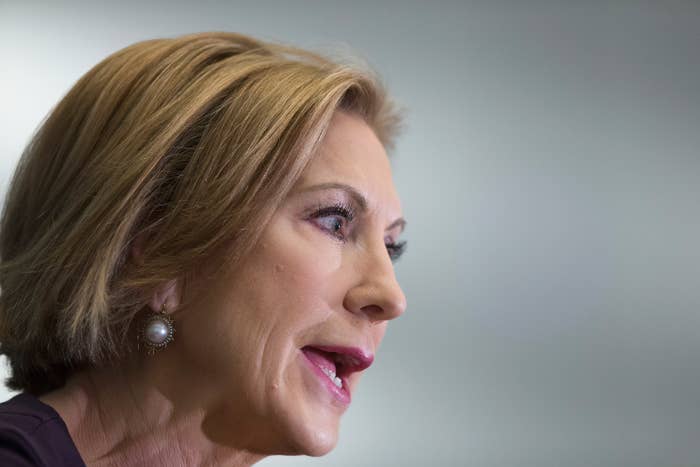 Carly Fiorina on Tuesday slammed Iowa radio host Steve Deace, a prominent surrogate for Ted Cruz' presidential campaign the state, for saying she went "full vagina" at the start of last week's Republican debate.
"By the way, I've now been called the V-word as well by the Cruz campaign, yes V, and I won't say that word either," Fiorina said on Boston Herald Radio. "But suffices to say—V as in victor—when I told my story, my American dream story of my life, a prominent member of the Cruz campaign said that I had gone full V-word. The point he said I was playing the gender card just because I told my story."
"Boy, every candidate running has told their story, but somehow I was playing the gender card," she added.
Deace, an important Iowa radio host, is a co-chair on Cruz's campaign leadership team in Iowa.
"I have been tested," Fiorina said in her opening statement at the last debate. "I have beaten breast cancer. I have buried a child. I started as a secretary. I fought my way to the top of corporate America while being called every B-word in the book."
Deace, responding to her opener, tweeted out his sexist jab, saying,"Wow Fiorina goes full vagina right away."
He later offered up a half-hearted apology, tweeting, "@Amydeace tells me while on point about Carly and gender card I was too vulgar and need to apologize And my wife is ALWAYS right. So I do."