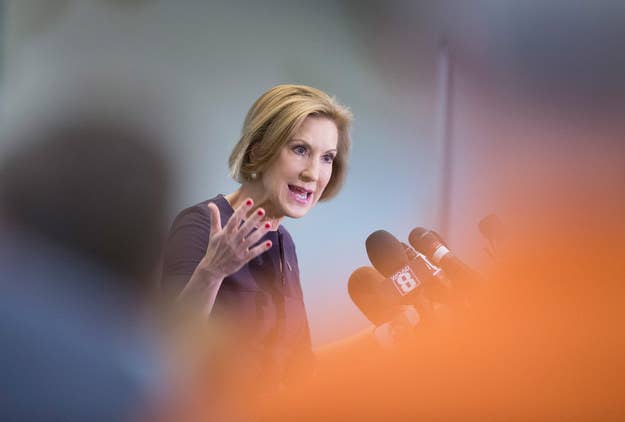 Former Hewlett Packard CEO Carly Fiorina, while defending the veracity of her own life story, said that no in the media ever checked if President Obama was ever a community organizer.
Fiorina was speaking on the Hugh Hewitt Show on Friday responding to a Washington Post fact check that claimed her story of going from "secretary to CEO" was misleading, and that her career really began after received her masters in business. The story never disputed Fiorina's claim that she was in fact a secretary.
"My campaign team talked to this reporter. It's like no, no, no, actually, she was a secretary," Fiorina stated. "She was a Kelly girl. These are the jobs she had. And then she worked full time as a secretary in a real estate firm. I mean, what do you say when the liberal media is so threatened by you, and so threatened apparently by my true life story, that they honestly try and convince people that actually, I wasn't a secretary."
The former HP CEO then turned to President Obama, saying nobody examined his resume at all.
"And why, on top of everything else, I find so amazing is remember Barack Obama," she said. "There was no examination of his resume at all. Nobody actually checked whether he was a community organizer or not, or how long he sat in the pew of that church. But suddenly, I'm not a secretary."
Obama's organizing and church attendance, however, were covered by the media extensively. Obama's work for Illinois Project Vote in the 1990s and his organizing on the South Side of Chicago were the subject of numerous profiles both during his 2008 and 2012 presidential campaigns along with his 2004 run for Senate in Illinois.
A New York Times story from very early in the 2008 presidential campaign (April 2007) noted Obama had been a member of controversial pastor Jeremiah Wright's church for over 20 years.