1.
Newt Calls Kitty Dukakis A "Drug Addict"

2.
Voting Record on Apartheid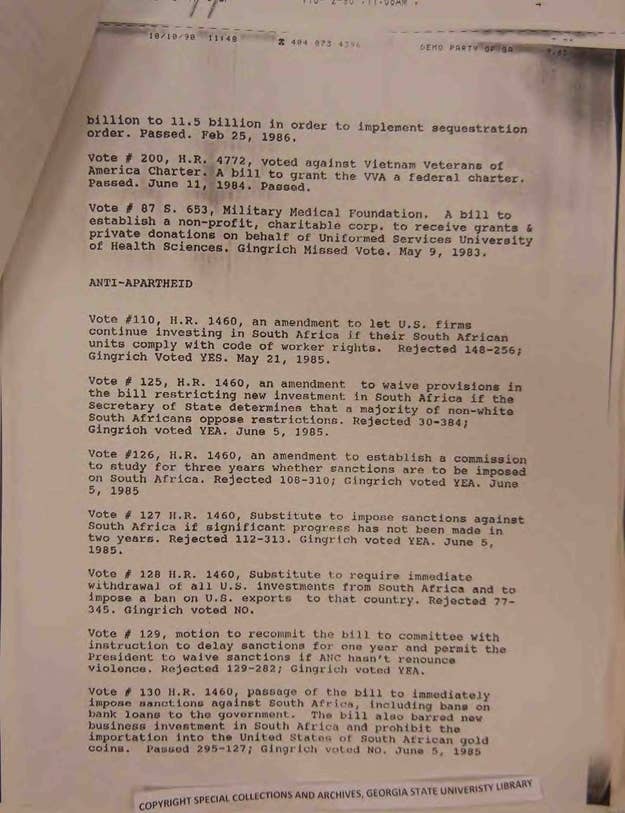 3.
Newt's 1990 Dear Colleague Calls For Considering Tax Increases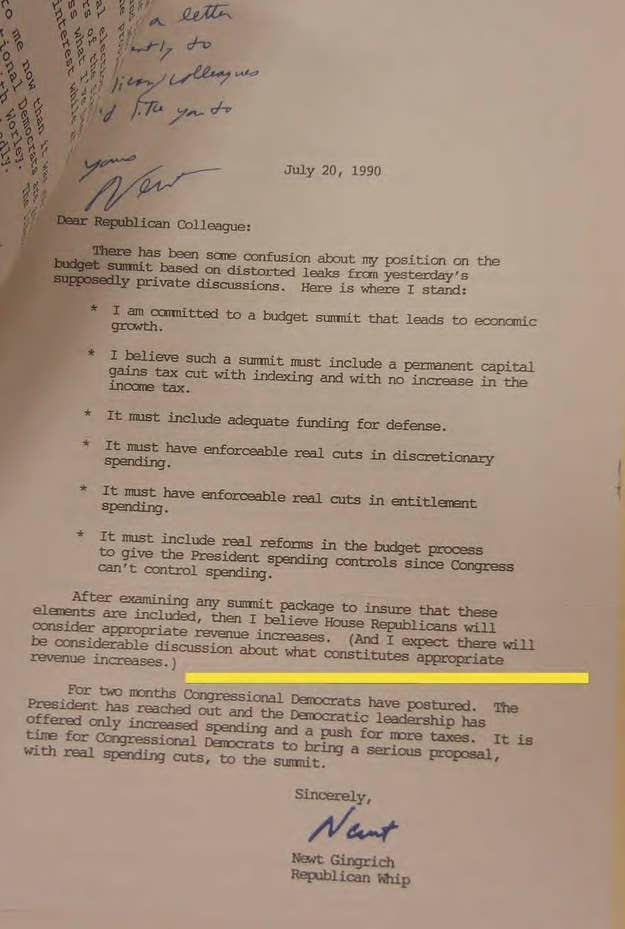 4.
Newt Co-Sponsors Bill To Force Unemployed To Work For The Government For Welfare Checks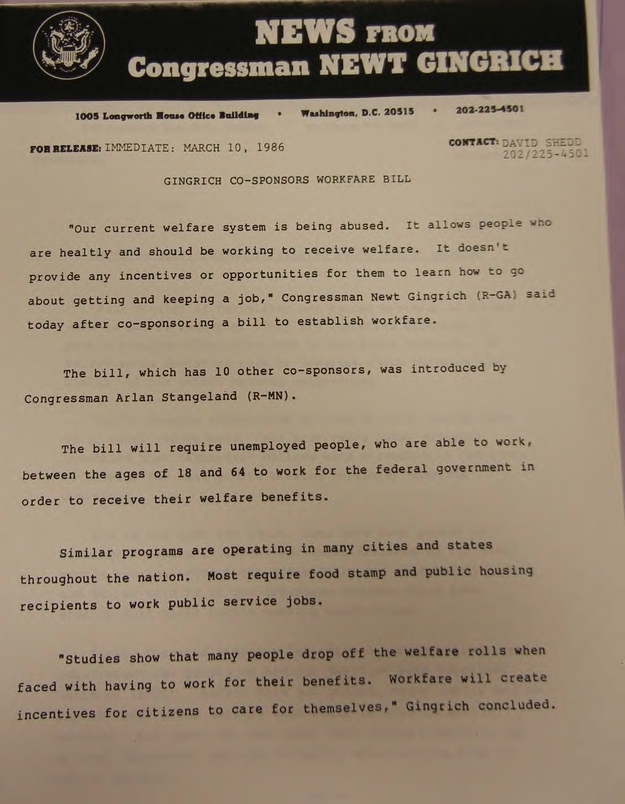 5.
Newt 1988 Op-Ed "Do Congressional Ethics Matter"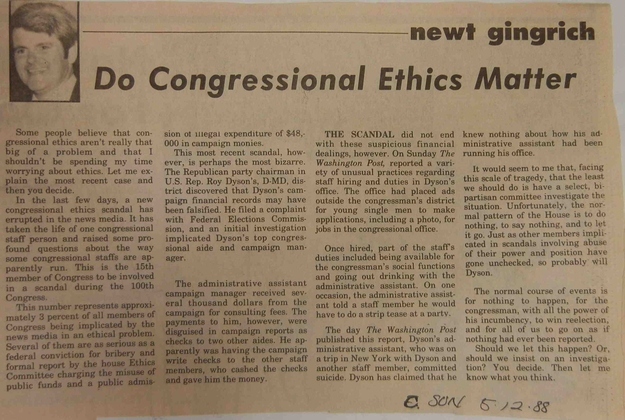 6.
Newt Invites Colleagues To Join the Space Caucus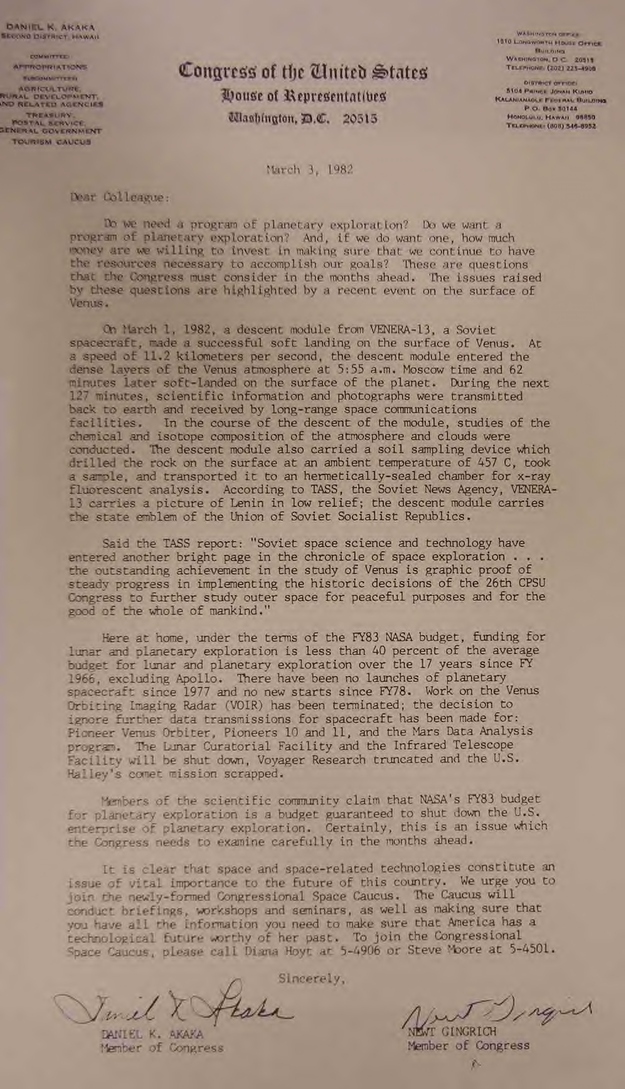 7.
Newt Attacks Reagan For Not Cutting Enough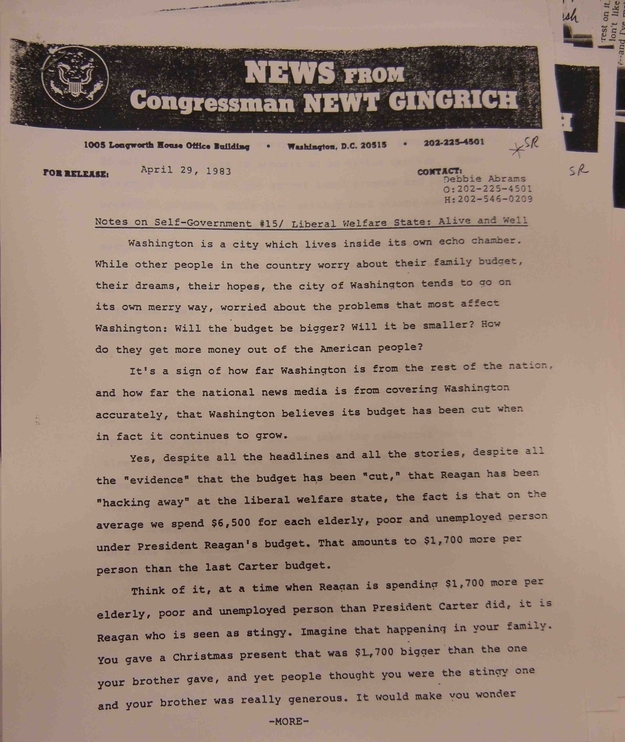 8.
Newt Voted To Raise His Own Pay

9.
Newt's Book: Quotes From Speaker Newt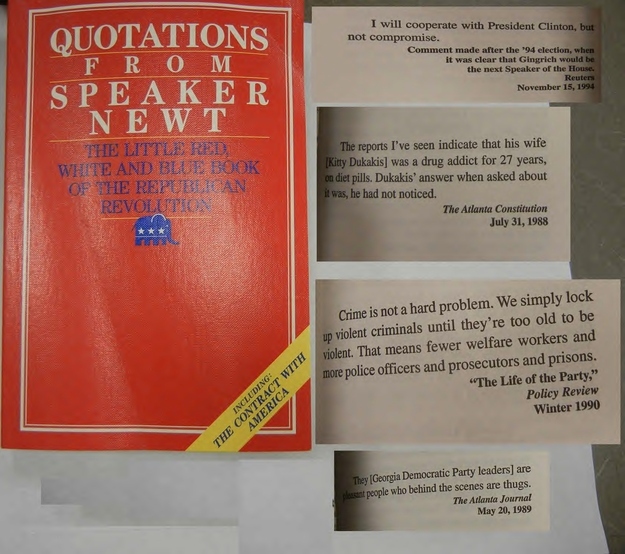 10.
Doonesbury Doesn't Like Newt

11.
Newt's 13K European Vacation Financed By Book Investors From A Book He Never Wrote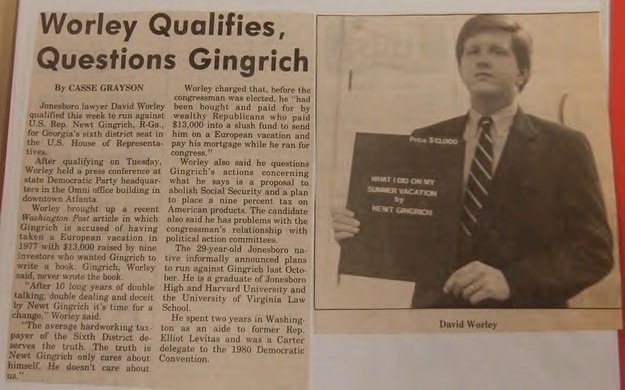 12.
Newt At A Town Hall Says I Don't Care Fire Me I'll Make More Money As A Political Consultant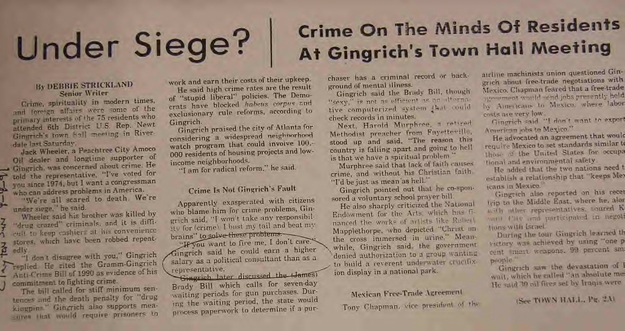 13.
Newt Considers Tax Increases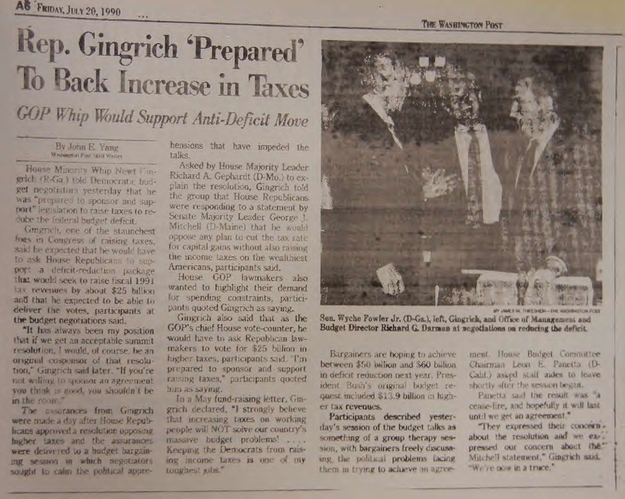 14.
Why Vote For Newt? The Values Of A Family Man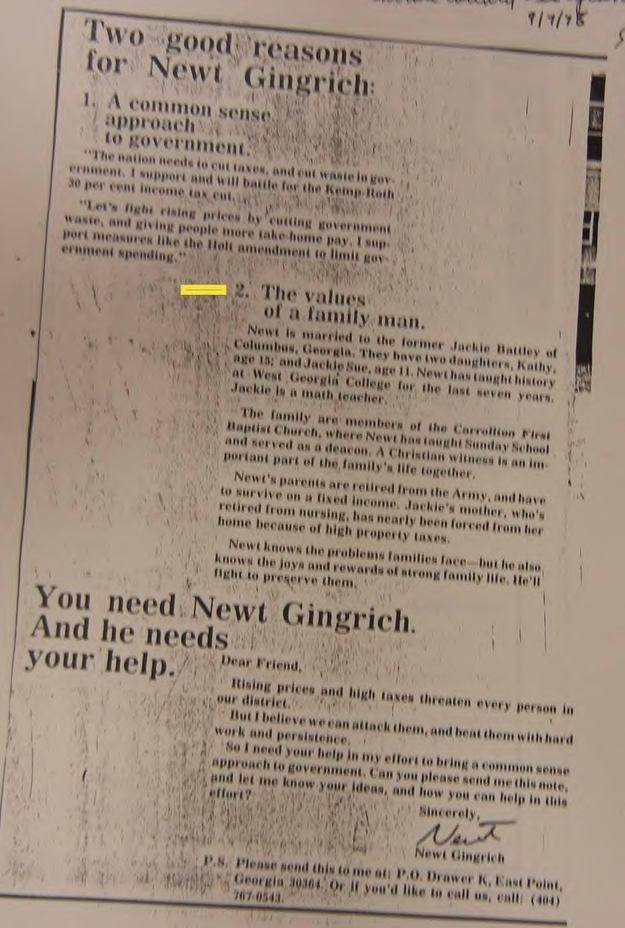 15.
A Letter From Jackie Gingrich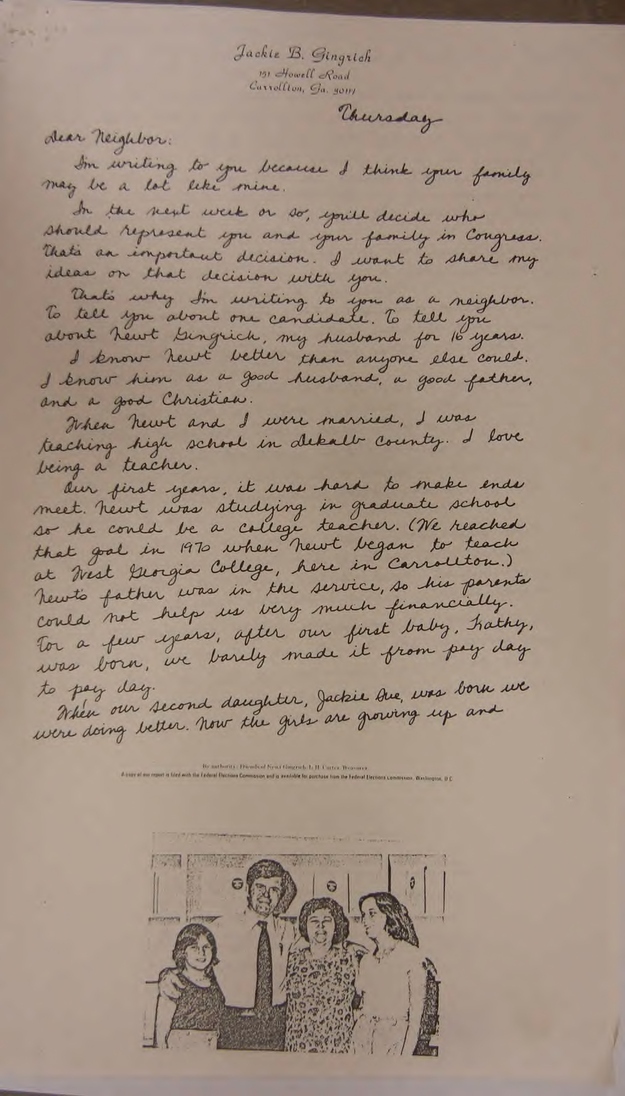 16.
Anti-Newt Cartoon.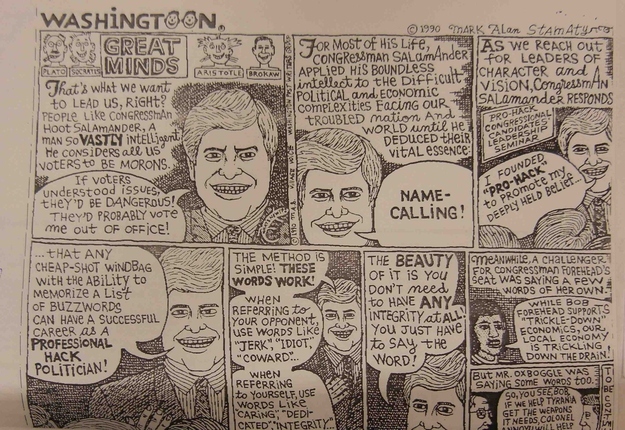 17.
News From Newt On The Budget
18.
Newt on the Equal Rights Amendment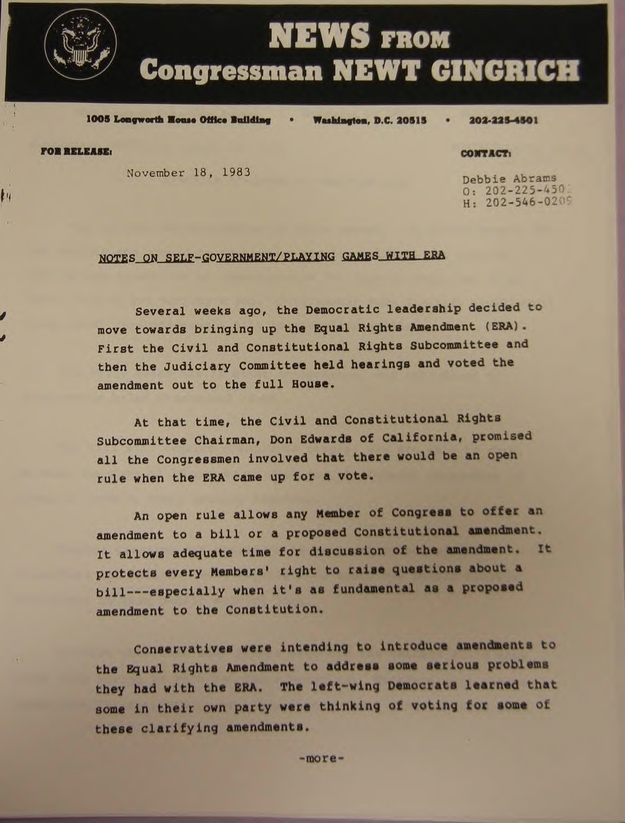 19.
Newt Is Just A Regular Guy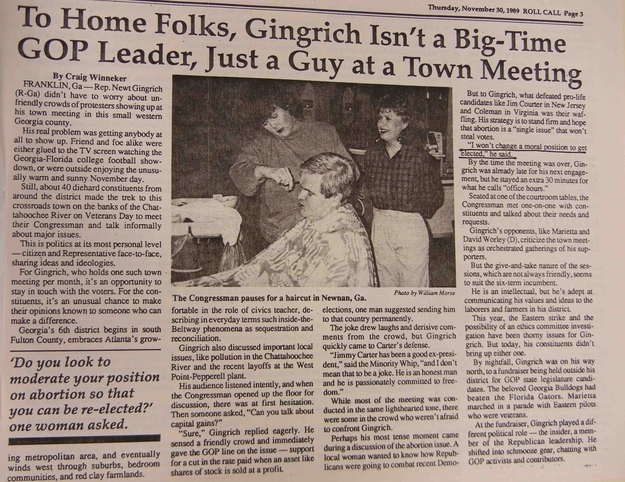 20.
Staffers Say Newt Ignored Ethics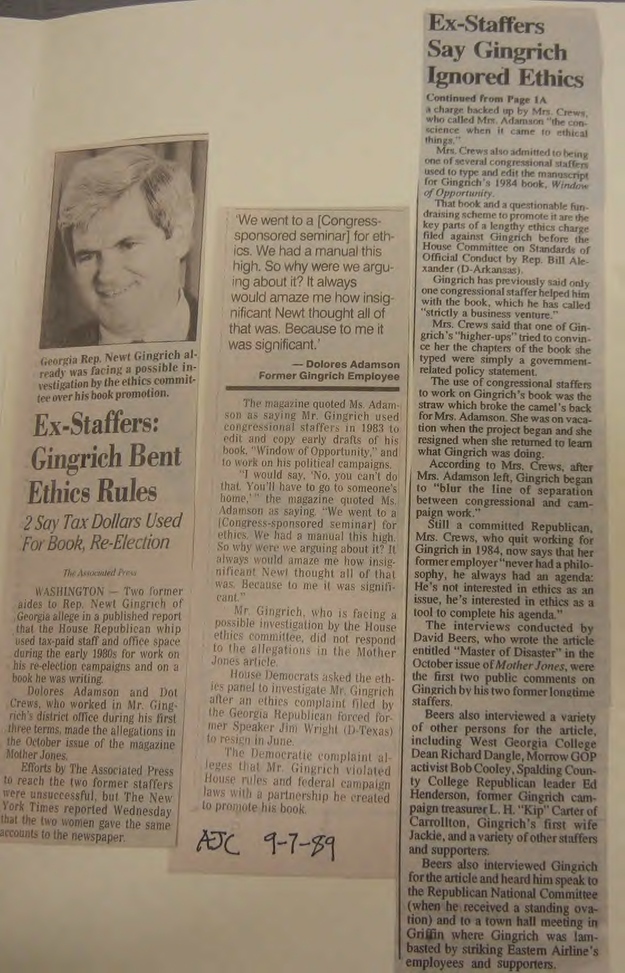 21.
Newt Will Fight To Protects Seniors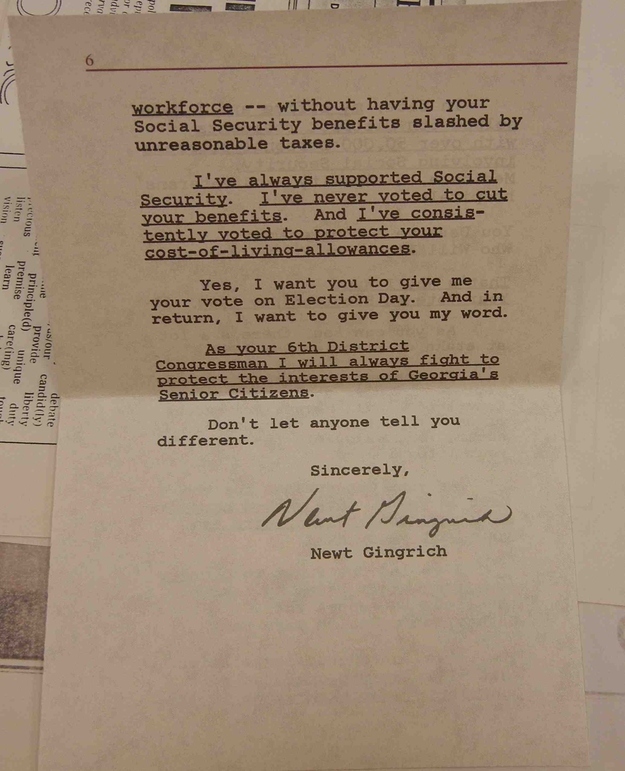 22.
Newt's First Ever Campaign Literature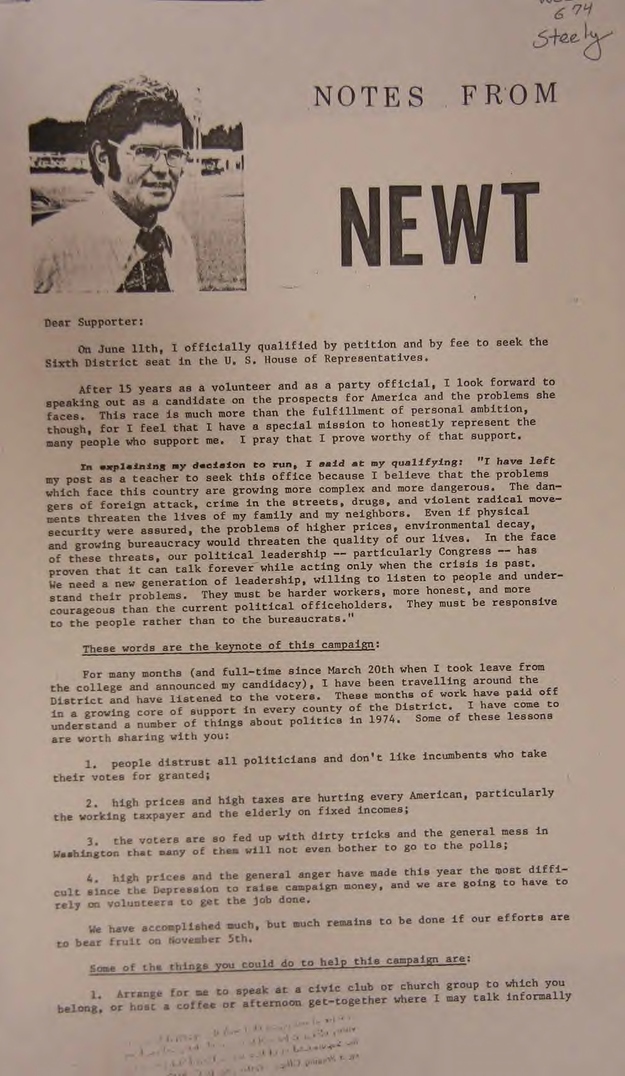 23.
The Gingrich Clan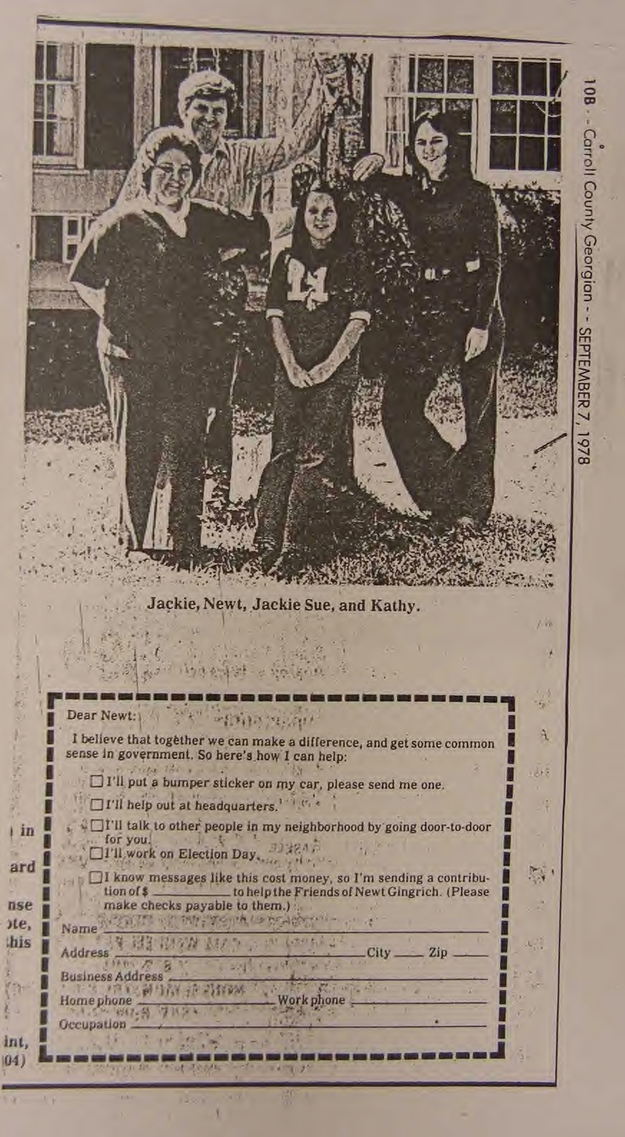 24.
A Letter To A Constituent On The Budget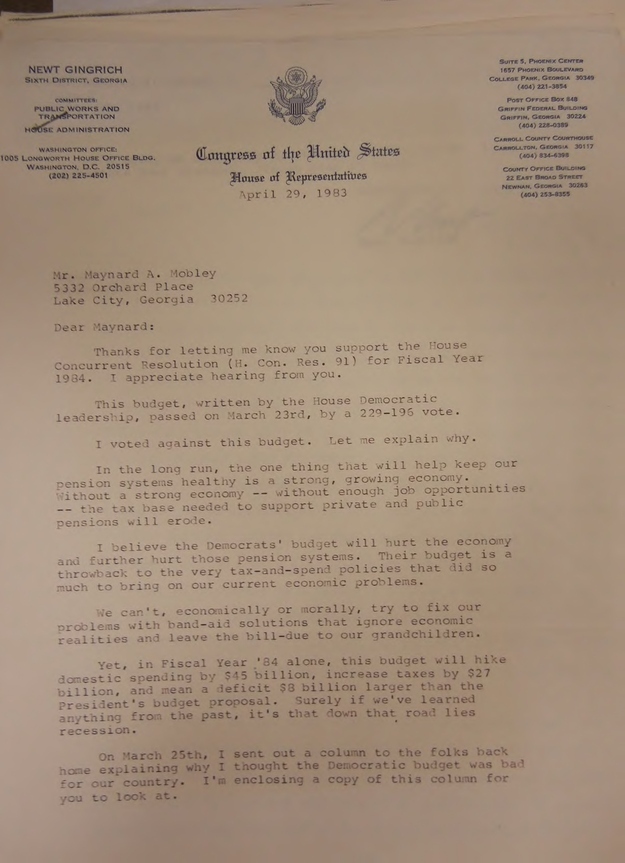 25.
Newt Flip-Flops On Taxes And Then Flips Back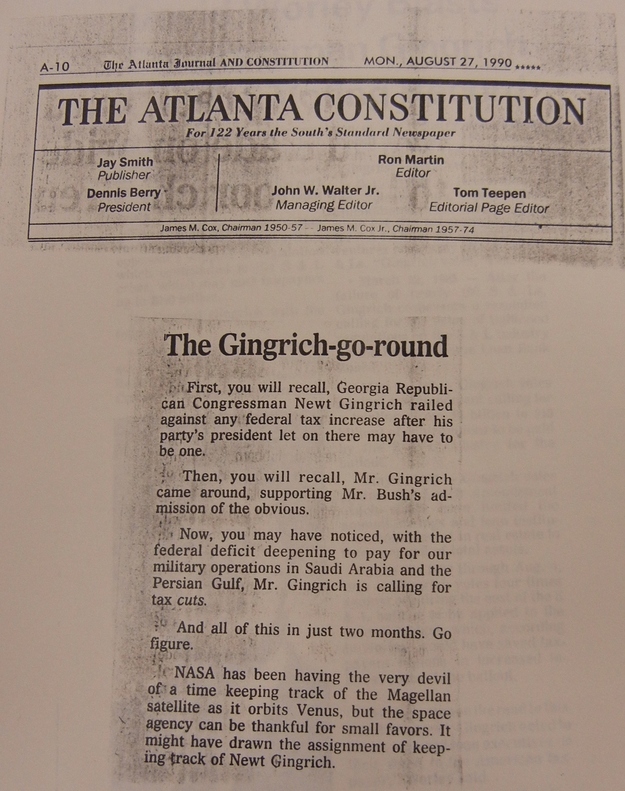 26.
Newt A Hawk Despite Having Not Served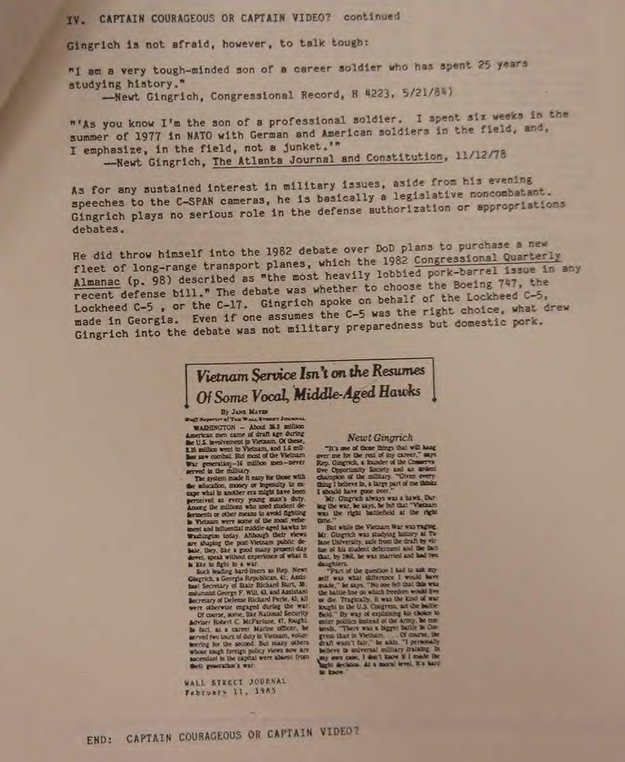 27.
Newt Wants To Investigate Democrats For Ethics "Cancer"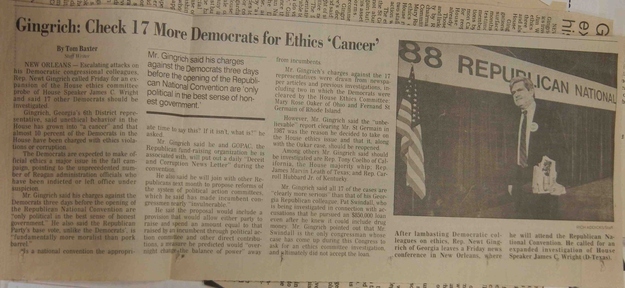 28.
Ex-Aides Say Newt Violated Ethics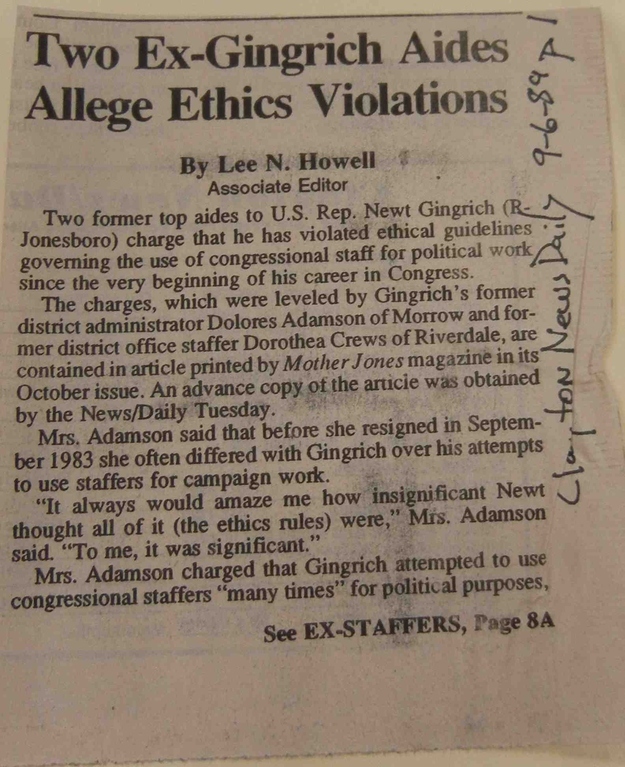 29.
Newt's "Moral Leadership"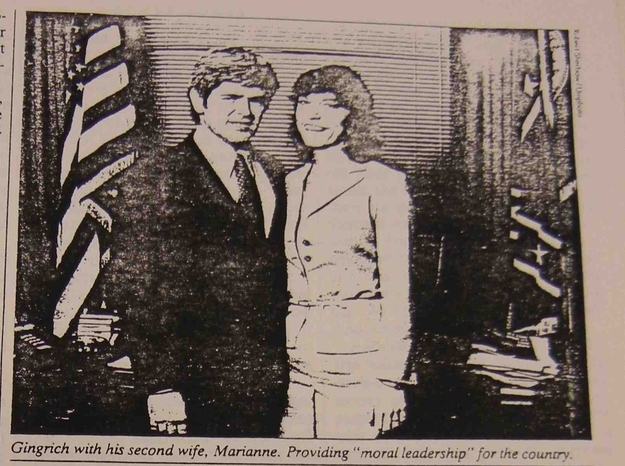 30.
Newt On Ethics in 1976