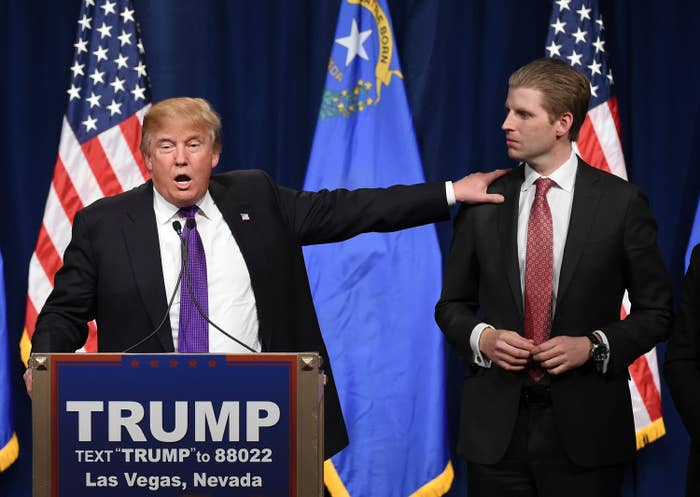 Eric Trump says Hispanics approach him on the trail to express their desire for his father to be president.
Donald Trump, according to the latest Gallup poll, is viewed unfavorably by 77% of Hispanics in the United States.
"People often talk about Hispanics," Eric Trump said Monday on Irish radio's RTE Radio1's Drivetime. "You know, I have more Hispanics come up to me telling me, 'listen, I can't wait for your father to be president. He's gonna bring jobs back to the United States. He's gonna end the nonsense. He's gonna create good trade deals. He's gonna create better education. He's gonna create a better family structure.'"
"I see so little of the divisiveness, which is interesting. You watch it on TV, but you see so little of it out in the field."